---
Season one of 'This is Lassonde Podcast' wraps up, season two announced
---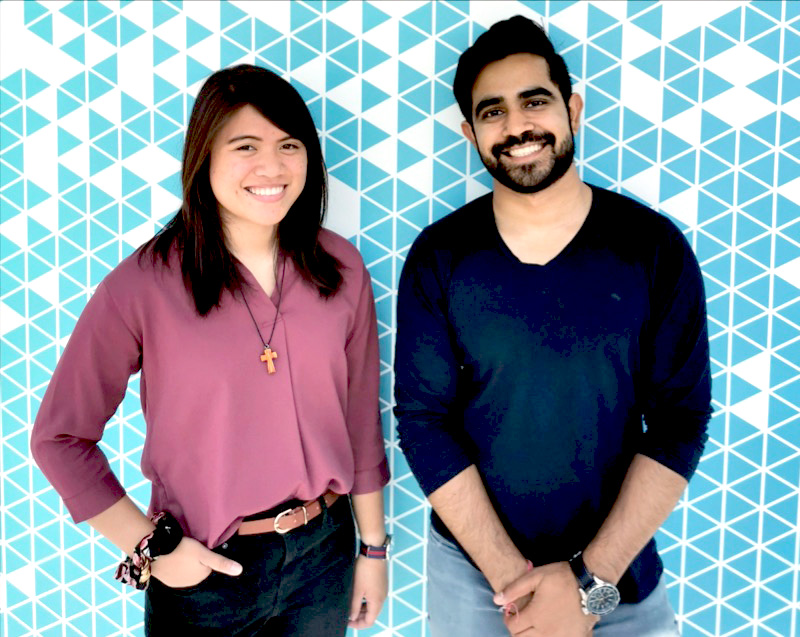 With over 5,000 students and more than 200 faculty and staff members, Lassonde's growing community of creators is determined to make a positive impact on the world. But who are these changemakers? What drives them? What are they passionate about? These are some of the questions answered on the first season of 'This is Lassonde' Podcast.
Launched in January 2022, the podcast's first season wrapped up in August 2022. The final episode featured Lassonde alum, Austin Martins. How did we get here? Well, the idea for a podcast was devised by Sean Billingsley, Director, Design, Recruitment & Admissions, and Mudita Kundra, Student Recruitment Officer at the Lassonde School of Engineering, in 2019.
"We wanted to tell the stories of our community members, not as short snippets or micro profiles, but rather by giving them a chance to really tell us about who they are and what they are passionate about," says Kundra. "A podcast seemed like the best platform to do this as it allows for long-form conversations with guests."
Although delayed by the Covid-19 pandemic in 2020, the team began production of the podcast in 2021. The first season featured two hosts, Tiffany Alvear, a final-year Computer Engineering student, and Utkarsh Pandey, a third-year Computer Science student, both of whom have since graduated. "Choosing Tiffany and Utkarsh was easy," says Kundra. "They had been working with our team in various student roles for most of their undergrad studies. They were well-versed with our student-focused service model and design thinking. They are both wonderfully intelligent, curious, creative people".
Season One consisted of 18 episodes and featured a range of engaging guests from all facets of Lassonde. We heard stories from current students, such as Chris Korfmann, who discussed why he chose to study electrical engineering and how he hopes to apply his engineering education to the medical field. We also heard from student Gbemisola, who shared how her mother's mobility issues inspired her to develop a fitness app for people with disabilities. We caught up with Alumni like Theresa Nguyen, who talked about her post-Lassonde journey and career. Our conversations weren't limited to students, we had a chance to find out what inspires faculty members such as Dr. Stephanie Gora, a renowned researcher in drinking water management in small and Arctic communities and Dr. Jeff Harris, who is passionate about active learning, flipped classrooms and making an impact through engineering education.
"I hope 'This is Lassonde' will inspire listeners to explore STEM fields, empower them to find solutions to local and global problems and motivate them to create something that impacts someone they care about," concludes Kundra.
With season one wrapped up, the torch for the podcast has been passed on to Lassonde's communications & marketing team, who are hard at work producing season two of 'This is Lassonde', which is expected to be released in early 2023. Brought to you by new hosts, students Connor McGrath and Denise Danda, season two promises listeners many more engaging stories from Lassonde's community of creators.
In the meantime, you can catch up on all 18 episodes of 'This is Lassonde' on the Lassonde site, Spotify, Apple Podcasts and Google Podcasts.