---
Second year Space Engineering Student launching her dreams this April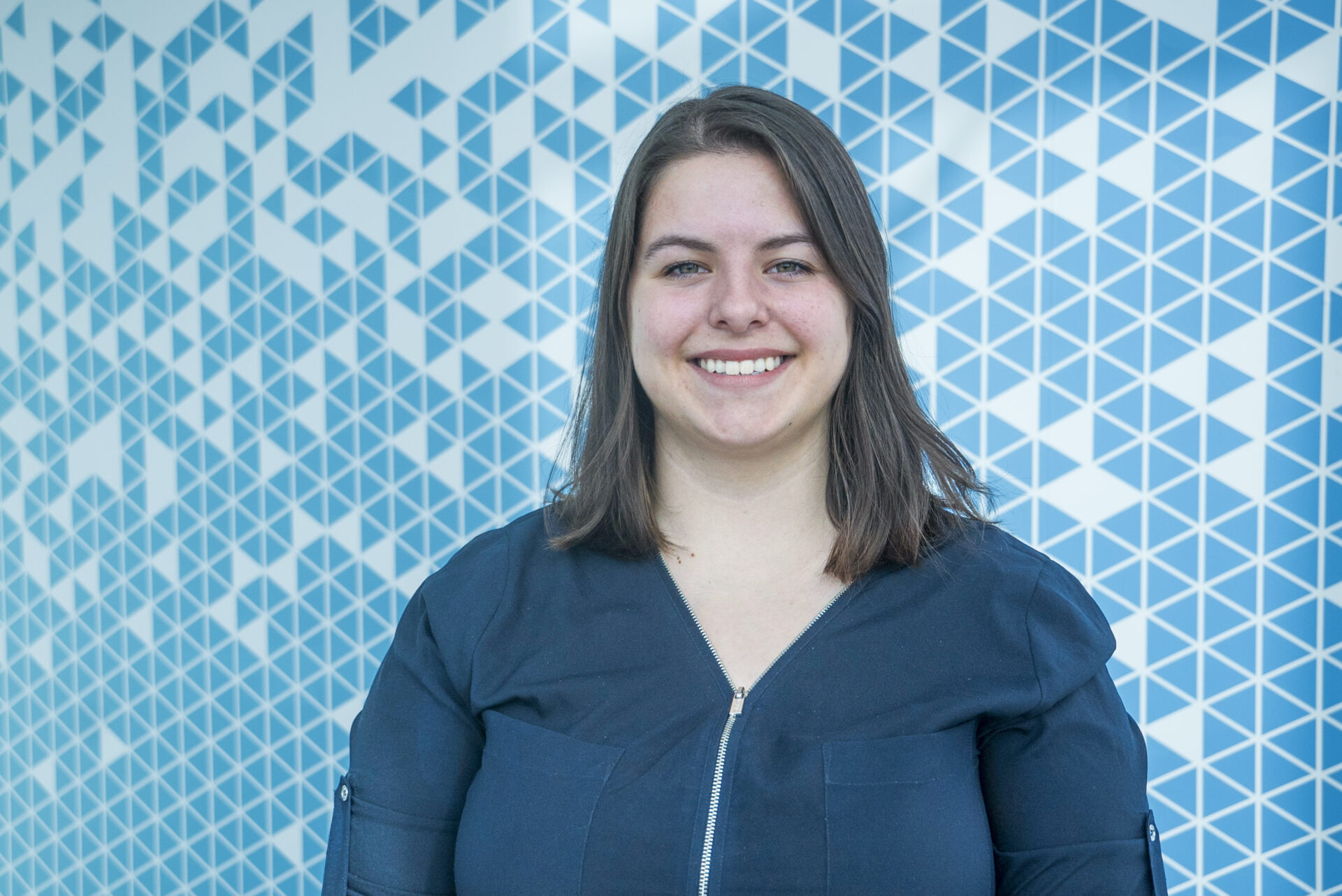 For many space engineering students, launching a rocket into space is a dream separated by years of school and required work experience. With an unmatched work ethic, infectious passion and a strong support network, second year space engineering student Megan Gran's dreams will be blasting off approximately seven years sooner than expected.   
Megan is one of 24 students in the world selected to participate in the Fly a Rocket! program offered by European Space Agency at the Andøya Space Center in Norway. The program has some pre-training for the months leading up to the camp, which will run in April 2019. Megan has been selected as part of the Sensor Experiments team for the rocket program. She will work as part of a team performing calculations and monitoring how the rocket, a 9-foot tall Mongoose 98, is observing the environment its launched into.   
Growing up in Sudbury Ontario, Megan was fascinated by robotics and space, spending much of her time tinkering with robotics kits, micro controllers, Lego and Meccano. Her mom, a market researcher and statistician and her dad, a Chief Financial Officer and CPA, encouraged her to explore her passion for engineering. Despite being top of her class in physics and math, Megan's mom tells her that pursuing an education in engineering wasn't something she considered a possibility for herself at the time. Similarly, her dad, a hobbyist tinkerer who helped her learn coding at a young age, opted for a career in accounting and business despite being offered a spot in systems design engineering.  
"When my parents saw that engineering spark in me, they saw the pieces of themselves they were never able to test out. They are very proud of me because I am living my dreams and passion," Megan says of the unflinching support she received growing up in Northern Ontario.   
Canada Wide Science Fair was her first foray into building robots to accomplish tasks.  Two trips to the national competition netted her two Bronze Medals.  From there she sought out mentors in high school, many of them math teachers she worked closely with as the lead of her high school's FIRST Robotics Team (4069 LoEllen Robotics). "I always get along with math teachers," she says with a laugh.  
But not everyone who crossed Megan's path saw her potential. Her voice changes slightly recalling a moment in grade 5, just before her love for robotics and space ramped up, when a teacher told her parents that, "science doesn't seem to be for her." She switched schools the following year.     
When it came time to consider post-secondary, the Lassonde School of Engineering at York University's space engineering program stood out.   
"It's a happy medium [between robotics and aerospace]. You get a lot of robotics learning but you also learn about payload design. I didn't see a program like it anywhere else in Ontario."   
Megan's first year was spent in a blur of classes and studying, in the pursuit of getting top grades and graduating as quickly as possible so she could realize her dreams of building a rocket. Her heavy course load meant penciling in time for extracurriculars, as she had done in high school, was next to impossible. Heading into second year, Megan made the difficult decision to prioritize her happiness, dropping a couple classes and taking less recommended courses to fit in time working with the York University Robotics Society.  
On her friend's recommendation, Megan applied to the Fly a Rocket! program, realizing with the lesser course load, she'd have the time.    "[My peers] at Lassonde, specifically in space engineering, are very passionate about everything they do. Professors, even better, are extremely receptive to that. They really want the best for us and they aren't looking to throw up some slides and get us out. They want school to be an experience."  
This unyielding support from fellow students and professors gave Megan the confidence that her decision to introduce more balance in her post-secondary experience, was the right one. Being chosen as one of 24 students to attend the prestigious program, no doubt solidified that notion.   
"I realized school is only temporary. Ironically, I am getting to launch that rocket seven years sooner than planned, because I let myself be happy."  
An articulate and energetic demeanour, Gran spoke of the opportunity in quick bursts of excitement. When asked about her vision for her career she said, "ultimately, I want to make a change, make something impactful for the world and put something into space."  
I remind her she will be getting that chance in the spring and there's a pause before her face brightens. "That's right!" she exclaims. "It still hasn't sunk in. I'm launching a rocket…into space!"   
You can follow Megan Gran on twitter @MegtheSpacie  
For more information on the Fly a Rocket! program visit the website.