---
The Smart Freight Centre Launch: A collaborative network aimed at improving goods movement in the GTHA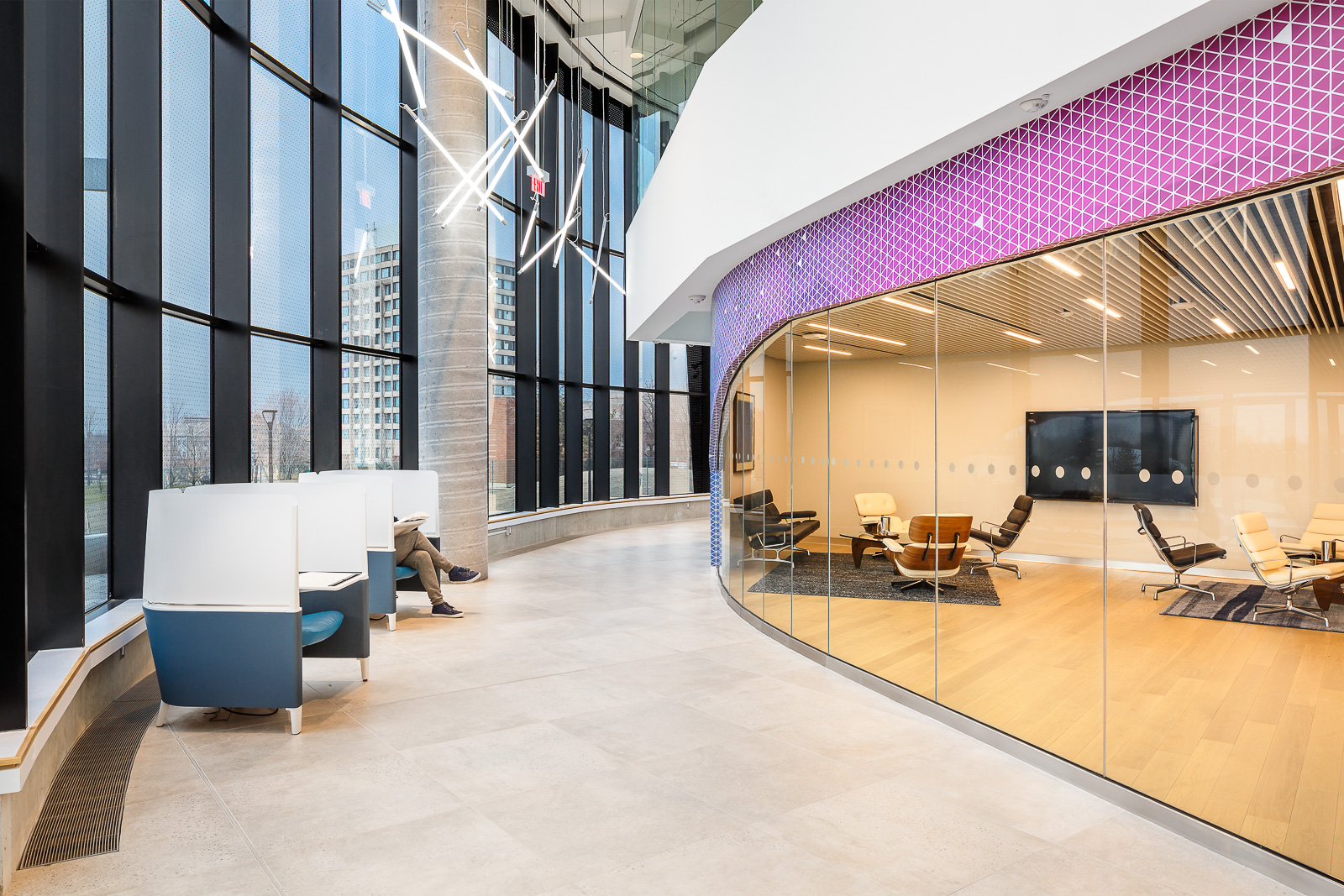 Government dignitaries from all levels gathered on April 18, 2018 at the launch event of the Smart Freight Centre, a centre of excellence for goods movement.
The Smart Freight Centre has been established as a five-year collaborative network with the Region of Peel, McMaster University, University of Toronto, and York University.
It will work on regionally significant goods movement issues and projects in the Peel Region and the Greater Toronto and Hamilton Area (GTHA) to reduce community and environmental impacts of moving goods. Associate Professor Peter Park, from the Department of Civil Engineering at the Lassonde School of Engineering, will be the research lead for York University.
"The Smart Freight Centre demonstrates the innovative solutions generated when universities partner with government and industry to facilitate multisector collaboration," said Lenton.
"Through the leadership of innovative researchers like Professor Peter Park, York University and our Lassonde School of Engineering are proud to support efforts to build and improve transportation networks that will facilitate better access to goods and services for the communities we serve."
Goods movement extends beyond municipal boundaries in the GTHA – the region requires a safe and efficient network in order to move goods and deliver services to communities and businesses. The Smart Freight Centre's goal is to propose practical solutions and strategies aimed at improving quality of life and promoting ongoing economic vibrancy across the GTHA, and to break down silos in addressing shared concerns, including the following:
customers' growing expectations of shorter delivery times and the growth of e-commerce programs;
increasing concern of the effects of congestion;
decreasing labour force availability and growing industry expectations
emissions from the transportation sector
automation, technological changes and robotics; and
strategies to address population and employment growth pressures.
Read the full article on YFile.