---
Smart Freight Symposium 2020 showcases research, partnerships, and innovation in goods movement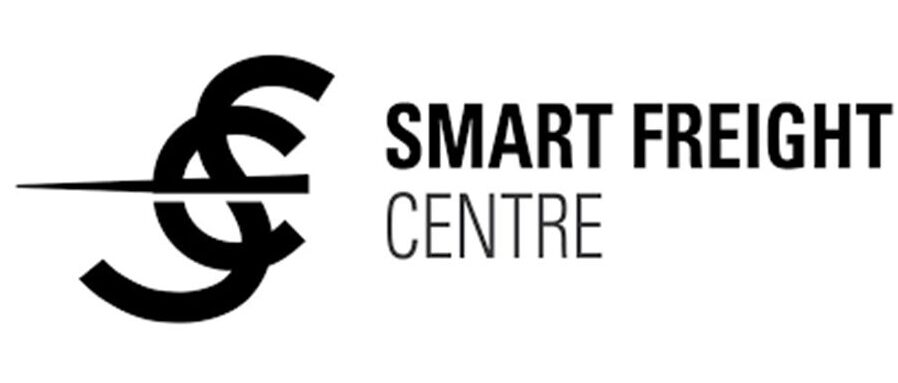 The 2nd annual Smart Freight Symposium presented by the Smart Freight Centre was hosted by the Lassonde School of Engineering at York University the mornings of November 20 and 27, 2020.
This year's Symposium was held remotely on Zoom and was attended by over 100 invited guests. Thirty-seven speakers and moderators from government, NGOs, universities, industry and non-profits took part.
Moderated Q & A followed each session.
November 20 – Industry Session
Opening the Symposium on November 20 were York University's Dr. Amir Asif, Vice President Research and Innovation, Dr. John Moores, Associate Dean Research and Graduate Studies in the Lassonde School of Engineering, and Symposium Chair, Dr. Peter Park, Associate Professor in the Lassonde School of Engineering.
Challenges in freight transportation
Dr. Judy Farvolden, Executive Director of the University of Toronto Transportation Research Institute, moderated the first session which heard from three speakers.
Michael Casey of the Ontario Ministry of Transportation discussed the Greater Golden Horseshoe (GGH) Transportation Plan which will help to inform decisions about policy and infrastructure investment across the area.
Michael Scrim of Statistics Canada demonstrated the information and tools available through the Canadian Centre on Transportation Data.
Sebastian Prins of the Retail Council of Canada discussed the logistics challenges facing consumers during the COVID-19 pandemic, and potential options for mitigation.
Plans for future freight transportation
The second session was moderated by Todd Letts, CEO of the Brampton Board of Trade and featured five presentations.
Nando Iannicca, Chair of the Region of Peel opened with a keynote outlining progress and opportunity in the Region.
The Hon. Prabmeet Singh Sarkaria, Associate Minister of Small Business and Red Tape Reduction, Ontario, highlighted support and hope for the province amidst the pandemic.
Maddy Ewing of the Pembina Institute presented an implementation approach and policy outline for the use of electric vehicles in freight transportation and last-mile delivery. Included were approaches that businesses are using to transition to clean energy.
Aaron Ritter of Walmart Canada discussed their Smart Transportation Strategic Initiative and implementation of renewable energy sources in operations.
Nazzareno Capano of the City of Toronto and Adrian Lightstone of WSP gave a joint presentation discussing the strategic initiatives involved in the Freight and Goods Movement Strategy for the City of Toronto. They outlined the process and goal of the project to "provide a goods movement system that is safe, reliable and sustainable connecting people and products while protecting Toronto's vibrant and thriving economy and quality of life."
Smart Freight Centre research update
The third session outlined the initiatives taking place at the three Smart Freight Centre partner academic institutions. Dr. Merve Bodur of the University of Toronto Department of Mechanical and Industrial Engineering moderated.
Hasan Bayanouni, postdoctoral fellow at the University of Toronto, provided an update on the Smart Freight Centre Data Warehouse. He outlined some of the objectives and challenges in hosting various forms of data, as well as enabling access and research opportunities for these data, and providing analytical services to the network.
Laura Minet, postdoctoral fellow at the University of Toronto, discussed how a transition to cleaner trucks could impact health outcomes. She presented a modelling framework considering the relationships of traffic, emissions, and air quality.
Heider Al Mashalah, PhD candidate, provided an update on freight transportation research at McMaster University.
Dr. Kevin Gingerich, Assistant Professor, Lassonde School of Engineering outlined the research initiatives and activities of the Freight Transportation Research group at York University. This included current work on truck platooning, long-combination vehicles, e-cargo cycles, cargo deliver, and mobility interventions for supply chain workers.
Closing remarks from SFC Chair
Closing the November 20 Symposium was Smart Freight Centre Chair, Dr. Matthew Roorda. He offered thanks to the presenters for sharing their expertise, outlining their strategies for navigating the COVID-19 landscape, and identifying opportunities for growth.
November 27 – Academic Session
The Symposium's "Academic" November 27 event focused on recent research by graduate students and postdoctoral fellows of the Smart Freight Centre partner institutions McMaster University, York University, University of Toronto, and Ryerson University. The morning opened with an address from Louis-Paul Tardif of Transport Canada. Moderators on this day were Dr. Mehdi Nourinejad of the Lassonde School of Engineering at York University, Dr. Glareh Amirjamshidi of Parsons, and Dr. Elkafi Hassini of the DeGroote School of Business, McMaster University.
Speakers were:
McMaster University's Heider Al Mashalah, Si Liu, and Yanling Zhuang
York University's Soha Saiyed, Ravi Rampure, Tanvir Chowdhury and Syed Ubaid Ali
University of Toronto's Daniel Olejarz, Alia Galal, and Kianoush Mousavi
Ryerson University's Ranwa Al Mallah
Graduate and postdoctoral research presentations touched on a variety of topics, including:
the use of autonomous vehicles and systems for last-mile parcel delivery, restaurant delivery, and warehouse fulfilment
interactions between commercial vehicles and road users
the impact of e-commerce on communities
fleet platooning for rural highways
route modelling for long-haul trucks
mobile storage lockers, mobile depots, and crowd-shipping
blockchain in urban mobility and large-scale data
Closing remarks from Peel Councillor Dhillon
Gurpreet Singh Dhillon, Region of Peel Councillor, closed the final day of the Symposium.
Smart Freight Symposium 2020 resources
View presentation files and video recordings of the Smart Freight Symposium 2020
About the Smart Freight Centre
The Smart Freight Centre is a centre of excellence for goods movement, and a collaborative network established in 2019. The partners include the Region of Peel, McMaster University DeGroote School of Business, York University Lassonde School of Engineering and the University of Toronto Transportation Research Institute. It is led by Matthew Roorda, Chair, Elkafi Hassini, Vice Chair, Peter Park, Chair of the Scientific Advisory Committee, Sabbir Saiyed, Founding Board Member and Industry Liaison, and Justin Terry, Transport Canada, Founding Board Member.