---
Space Engineering Student Salutes the end of The Big Bang Theory on CBC's The National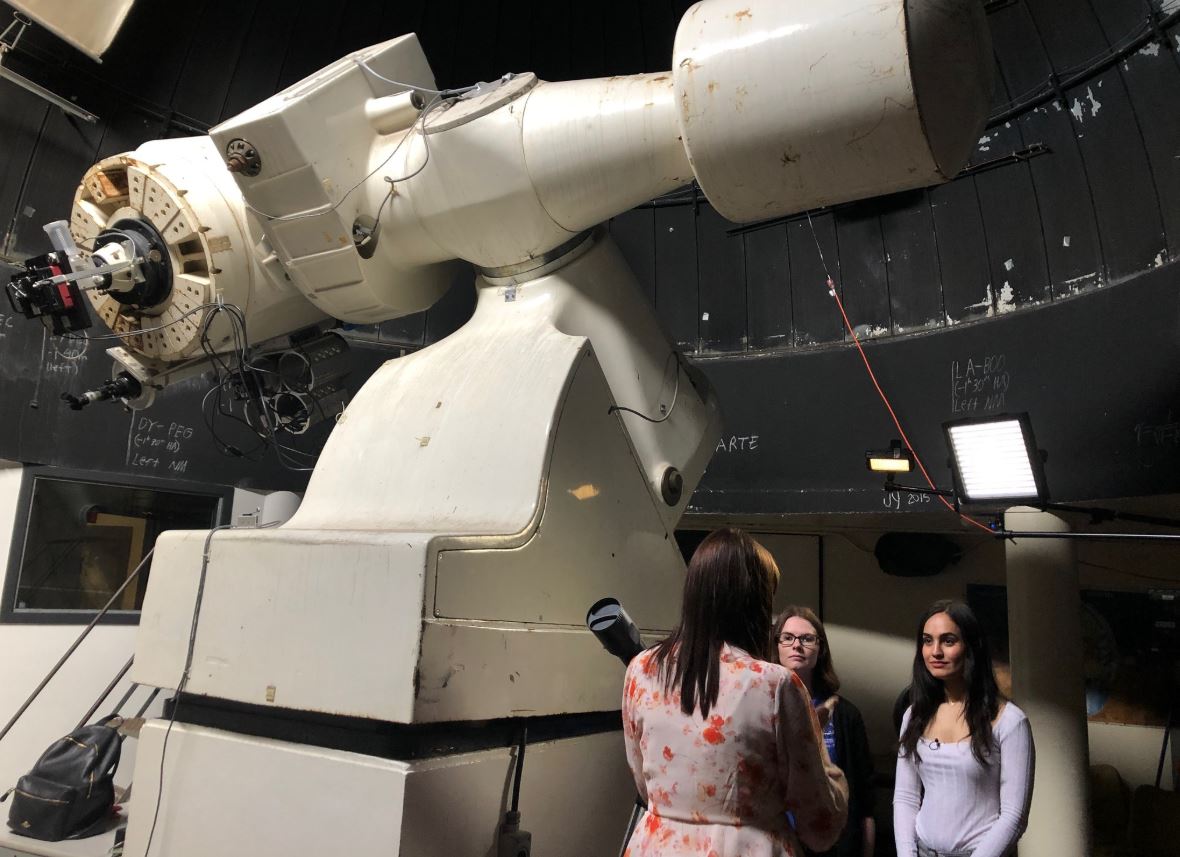 Science and pop culture rarely go hand in hand in the mainstream. However, with over three million Canadians tuning in to The Big Bang Theory for the past twelve years, it is proven that science and nerd culture is cool, engaging and celebrated.
The award-winning sitcom revolves around roommates Leonard Hofstadter (Johnny Galecki) and Sheldon Cooper (Jim Parsons), two brilliant Cal Tech physicists who have some social deviations that put them in awkward situations outside the lab.
Space Engineering student Sogand Talebi was featured on CBC's The National discussing the ways the quirky show allowed her to embrace her inner nerd.
Set in motion as a child when her father read astronomy magazines before bed, Talebi's love for science grew throughout high school as she continued watching the CBS sitcom while exploring robotics.
"Watching the show kind of made me realize … it's cool if I explore some of those things and it's cool if I show that nerdy or the geeky side a little bit more," remarks Talebi.
The Big Bang Theory will be missed by millions. But, the show's legacy of encouraging young minds into pursuing the sciences is enough for us to geek out about.
Watch the full clip here.