---
Students head to Michigan for Human Powered Vehicle Competition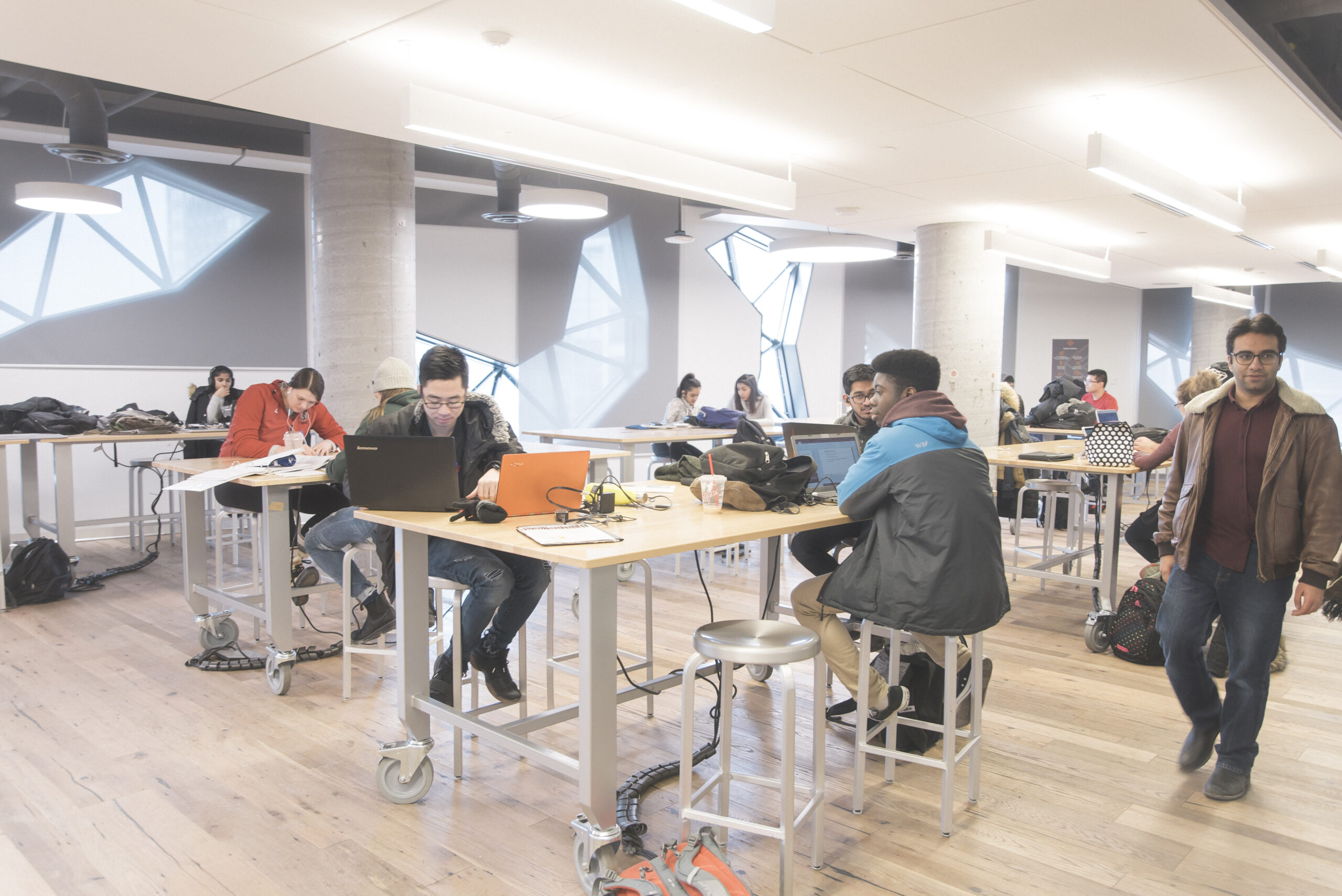 Taking place at Michigan State University, thirteen Lassonde students and faculty members are crossing the border to compete in the American Society of Mechanical Engineers (ASME) Human Powered Vehicle Competition (HPVC), or more colloquially known as E-fest North, from April 5 – 7.
The well-rounded team of competitors includes two Capstone groups and executive members of the Lassonde Human Powered Vehicle Club with faculty Advisor Professor Ronald Hanson from the Department of Mechanical Engineering providing oversight and project management support.
Capstone Team A was responsible for building the shell of the vehicle while Capstone Team M students responsible for building the frame and the drivetrain. Executive members of the team, Affan Behzad and Julia DeLongis, president and secretary, handled the logistics and finances for the competition.
In addition to Professor Hanson's guidance, the students were heavily supported by Mechanical Engineering Professors Paul O'Brien and Jeffrey Harris who believed so strongly in the success of this team and their prototype, they contributed funds to the project.
The human-powered vehicle the team built will go through a series of tests during the competition, including a parcel pickup and delivery challenges, weighted trailer challenge and a speed event with the opportunity to win a variety of prizes for speed, design, innovation and team spirit. 
The team has been working on this project for many months and is excited at the prospect of showing off their design. Join us in wishing them luck and stay tuned for the results of the weekend!
Want to stay up-to-date on all the action? Follow the Lassonde HPVC Club on Instagram for all the weekend highlights.
Below is a full list of the team members and faculty supporters:
Faculty Advisor
Assistant Professor Ronald Hanson, Department of Mechanical Engineering
Executives from the Lassonde Human Powered Vehicle Club
Affan Behzad, President
Julia, Treasurer
Capstone Team A
Affan Behzad
Fabio Provenzano
Han Sun
Zaid Siddiqui
Michael Varacalli
Ho Lo
Capstone Team M
Thane Higgins
Joshua Marques
Ridham Patel
Jony Sureshkumar
Jolayemi Sowemimo
Swapnil Naik
Supporting Faculty Members
Assistant Professor Jeffrey Harris, Department of Mechanical Engineering
Assistant Professor Paul O'Brien, Department of Mechanical Engineering