---
Summer research experience culminates in a professional research conference at Lassonde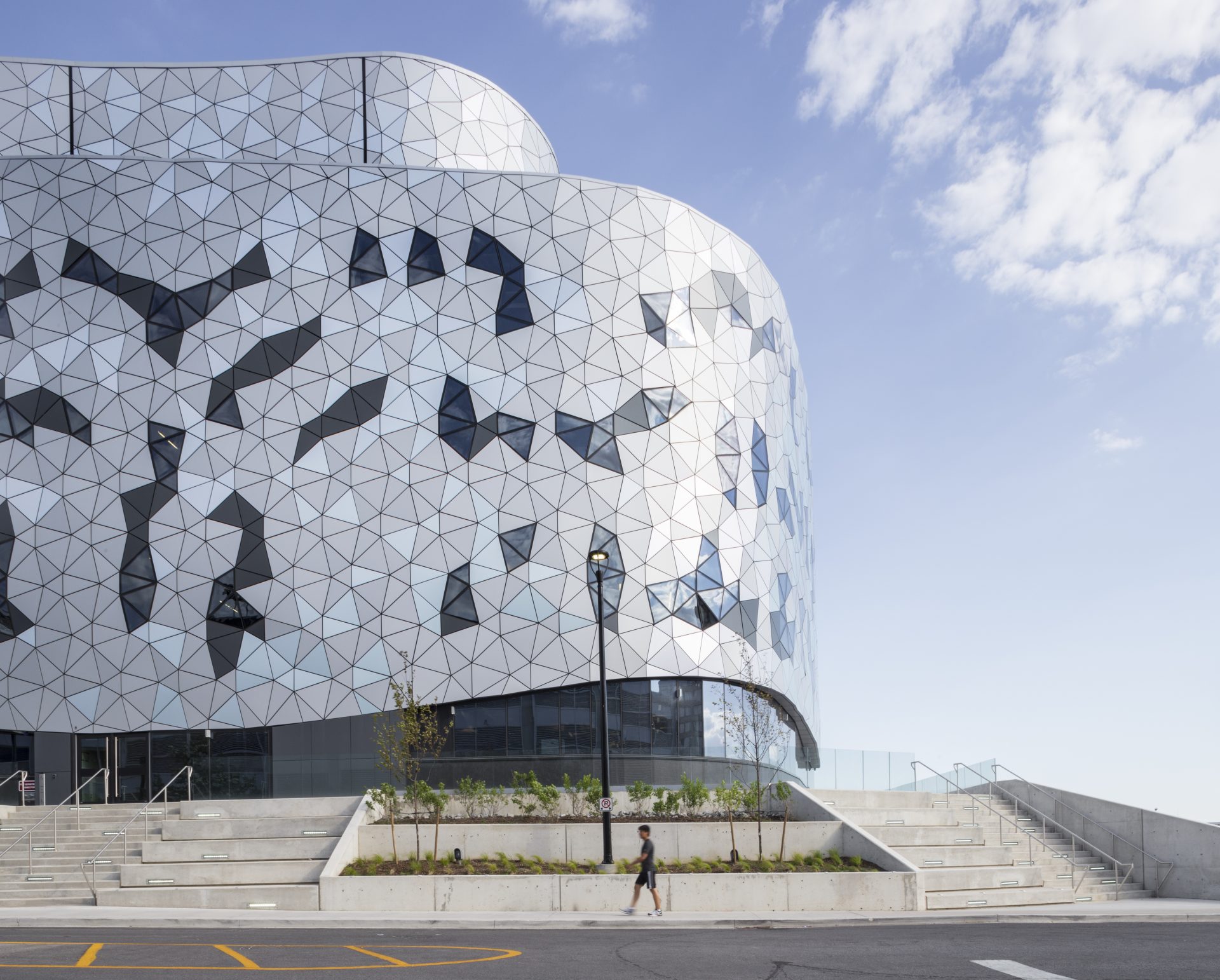 On August 16, the Lassonde School of Engineering is holding the third annual Undergraduate Summer Student Research Conference. The conference – sponsored by Lassonde, York University's Vice-President Research and Innovation (VPRI), and the Faculty of Graduate Studies – will host more than 70 undergraduate students who are working on exciting projects with researchers at the school.
The scope of the research projects is wide; from the construction of unmanned vehicles for underwater exploration, to the development of systems preventing flooding on land, to the creation of technology for outer space exploration. Students working on these projects were recruited from various programs and faculties within five Ontario universities (York, McMaster, Carleton, Queen's, and Toronto) and from other countries (Germany, India, China, and Mexico). Undergraduate student researchers include those awarded 25 Lassonde Undergraduate Research Awards (LURA), 18 Natural Sciences and Engineering Research Council of Canada – Undergraduate Student Research Award (NSERC USRA) recipients, 6 Mitacs Globalink Research Award students, 8 Dr. James Wu Research Internship students, 11 Research at York (RAY) students, and 6 research assistants.

Lassonde's associate dean, Professor Regina Lee, is proud to support this year's undergraduate research cohort, and wishes them the best of luck in their experiential learning.
"Congratulations to all the undergraduate researchers. May this be your first step towards a successful career in science and engineering research. Take what you have learned in the lab, connect it with the lessons learned in the classroom; and apply it to the real-world problems you are solving every day. Wherever your journey takes you, the skills you learned this summer will help you every step of the way."
– Regina Lee, Ph.D., P.Eng.
During the summer, students work alongside professors and graduate students to develop solutions for real-world problems. In the process, students gain laboratory skills, learn to problem-solve, learn how to collect and process data, analyze results, and how to communicate their research findings. At the end of the summer, every student has the opportunity to present their research findings in a professional conference environment hosted by Lassonde. The conference attracts a diverse group of attendees including government officials, professors, industry experts, and students. This research experience allows students to acquire a unique perspective and obtain an edge in their field of study, making this a highly sought after program.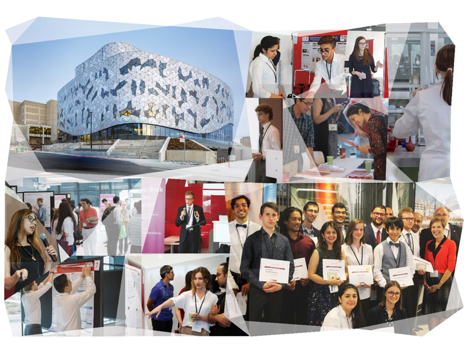 About the LURA program:
The Lassonde Undergraduate Research Awards (LURA) program launched in 2015, when it became clear that the caliber of outstanding applicants and the demand for experiential learning at Lassonde through other programs was exceeding the availability of awards. To satisfy the demand, Lassonde launched the LURA program. Since its conception, the LURA program acceptance has tripled and the application pressure has increased six-fold, suggesting a great demand for experiential learning.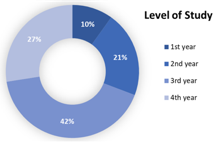 This diagram depicts the application pressure and the number of successful applicants per competition year.
The LURA program attracts a diverse student population recruited not only from programs offered by Lassonde, but also from other programs of study such as medicine, physics, biology, geography, business administration, psychology, mathematics, and statistics, among others. The program is open to students of all enrollment levels and degrees, and is proudly reaching gender balance in the award recipients.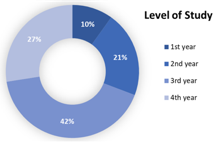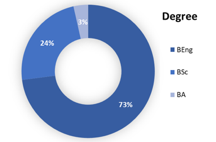 The breakdown of LURA recipients by level of study and by degree enrolled.
To date, Lassonde has hosted more than 180 undergraduate student researchers, of whom approximately 45% were LURA recipients recruited from Ontario universities, and from as far as Costa Rica, Poland, and India. The goal of the program is to provide undergraduate students experience within a professional research environment, and to inspire them to pursue a career in research. With the help of the summer research initiative, Lassonde is meeting the increasing demand for:
Experiential education
Technical skill development
Recruitment of graduate students
Research intensification
Internationalization
Potential to include research experience as part of the co-op experience
To learn more about the program, please visit www.lassondeundergraduateresearch.com.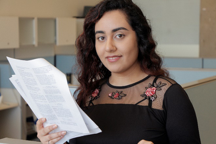 "To me, research is more than just a job or a task, it's my passion. Conducting research as an undergraduate student has not only improved my knowledge, but has also made me a much more active student. As a result, I have acquired a better vision of my academic future and career path. Most of that can be attributed to the summer research I have done."
– Bita Yousefi Pihani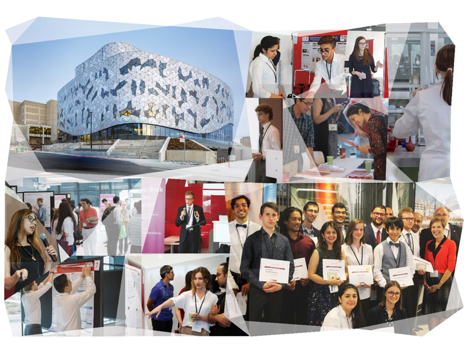 "LURA/USRA gave me the opportunity to connect the theoretical concepts I have learned in my courses to a hands on experience applicable to my future career. Additionally, my research with Dr. Krol helped me better inform myself about environmental engineering, one of the specializations I have considered pursuing in the future. This ability to gain a better understanding of possible fields of study is what drove me to perform structural research this summer. The work that I performed allowed me to acquire a deeper insight that both challenged and intrigued me."
– Austin Martins-Robalino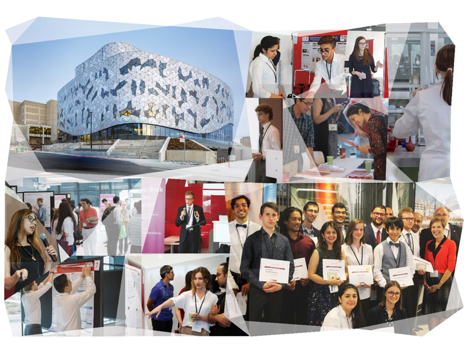 "Conducting research the first time was an extremely valuable experience for me. When I first started, there was a lot I didn't know about the topic at hand. I didn't know whether my knowledge was sufficient, nor how to start my research. It was definitely a steep learning curve for me, yet it was a very enjoyable learning curve at that. Once I started to understand what I was reading and doing, my passion for the subject grew and it was a very smooth ride from there on. I learned a lot about the topic I was conducting my research in, which made me realize how much I enjoyed the investigative process and the development of methods to solve real-world problems. Overall, it was a very interesting and rewarding journey."
– Rahmah Shakir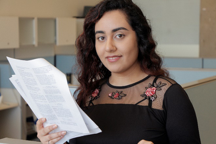 "My professor introduced me to the LURA and USRA program in 2016 and I have been conducting research every summer since (3 times). I've learned the entire research process from basics, such as literature review, to generating research result, validating experiments, and writing papers. I have had a chance to work on some amazing projects, which helped me discover my passions. The summer research program is a perfect opportunity for anyone who is interested in research-based career and the world of academia. As a program participant, you also get a chance to learn about the research projects done by graduate students, which may help you in choosing a supervisor and a research project later on. Receiving the USRA/LURA award will also introduce you to a number of new opportunities, such as graduate school and job offers, arising from participation in academic and professional conferences as well as research networking events."
– Parastoo Baghaei Ravari