---
The OnTRAC Project places second in the 2020 PEO York Chapter Engineering Project of the Year Competition
The Visual AI for Autonomous Train: The Ontario Train Autonomy Collaboration (OnTRAC) Project, an Ontario's Autonomous Vehicle Innovation Network (AVIN) Stream 2 Grant funded initiative between Associate Professor Gunho Sohn, Department of Earth and Space Science and Engineering, and Thales Canada placed second in the 2020 PEO York Chapter Engineering Research Project of the Year Award. Professor Sohn received the second place commendation and trophy at the PEO York Awards ceremony on April 21, 2021. The ceremony occurred online and is available to watch on YouTube.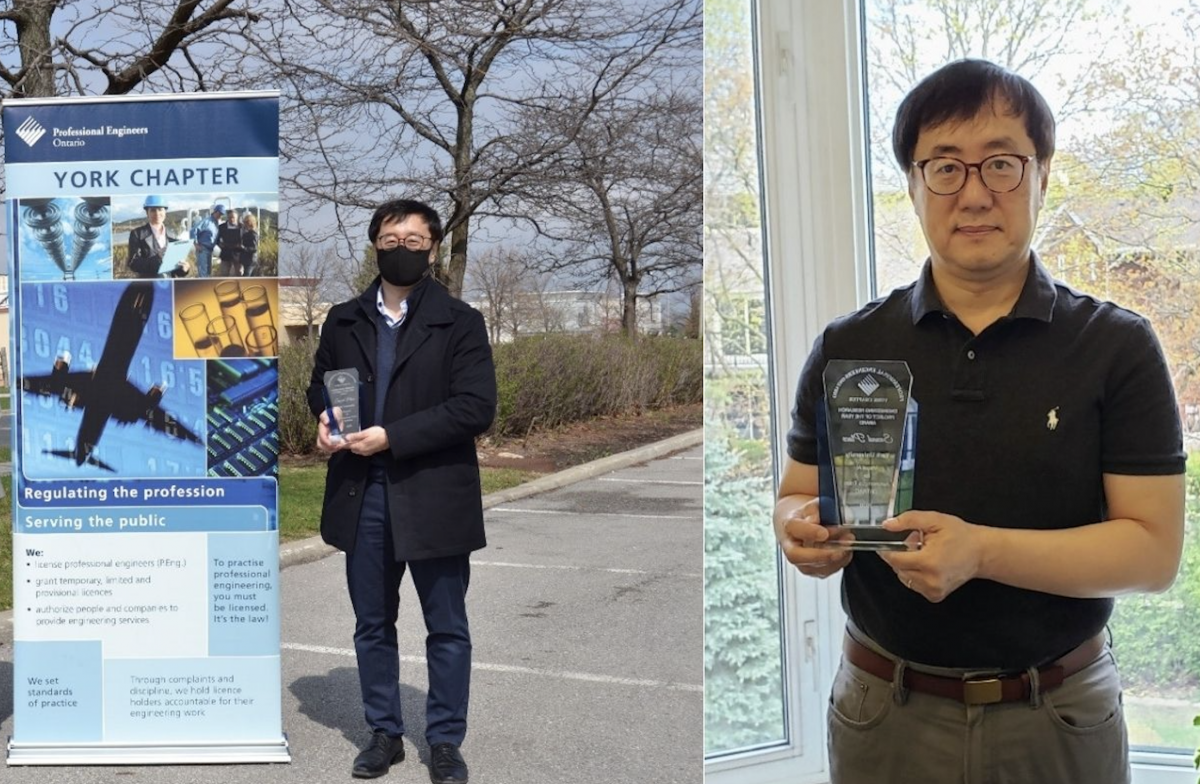 "We are thrilled our OnTRAC project was awarded second place in the Professional Engineers Ontario (PEO) York Chapter, Engineering Research Project of the Year competition. Through the strong collaboration with Gunho and York University, and support from OCI and AVIN, we are now closer to bringing obstacle detection and autonomous rail technologies to both our local market in Ontario and globally," said Walter Kinio, VP Research and Innovation, Thales.
With the OnTRAC project, Professor Sohn is advancing autonomous rail transport through the development of an AI-based computer vision system that will replace existing train control systems. While automated trains are prevalent worldwide, autonomous trains represent the next evolution in rail transport. Using this system, if a train or vehicle becomes compromised or encounters a safety hazard, human intervention would not be needed to allow for safe handling of the situation.
For autonomous trains to become a true successor to automated trains or vehicles, these systems need to be able to perceive their surroundings and make "human-like" decisions based on these perceptions. This is known as Autonomous Vehicle Recovery (AVR) where the vehicle senses an obstacle and reacts appropriately.
Professor Sohn's team at York and Thales Canada have been developing obstacle detection, classification and tracking (ODCT) perception functions to help make autonomous vehicles a reality in Canada. This innovative processing system has been incorporated into a computing and sensing system that allows for perception and response. The team has been conducting practical and experimental tests of the computing and sensing system on a 16.7 km section of the York-Durham Heritage Railway (YDHR) in Durham.
Global Autonomous Trains market is anticipated to reach $16.59 billion by 2030. The outcomes of this project form the foundation to commercialize the primary component of Level 1 Autonomous Trains as part of Thales Canada's next-generation autonomous rail signalling and control products. This project is a massive stepping stone towards Canadian leadership in global autonomous systems.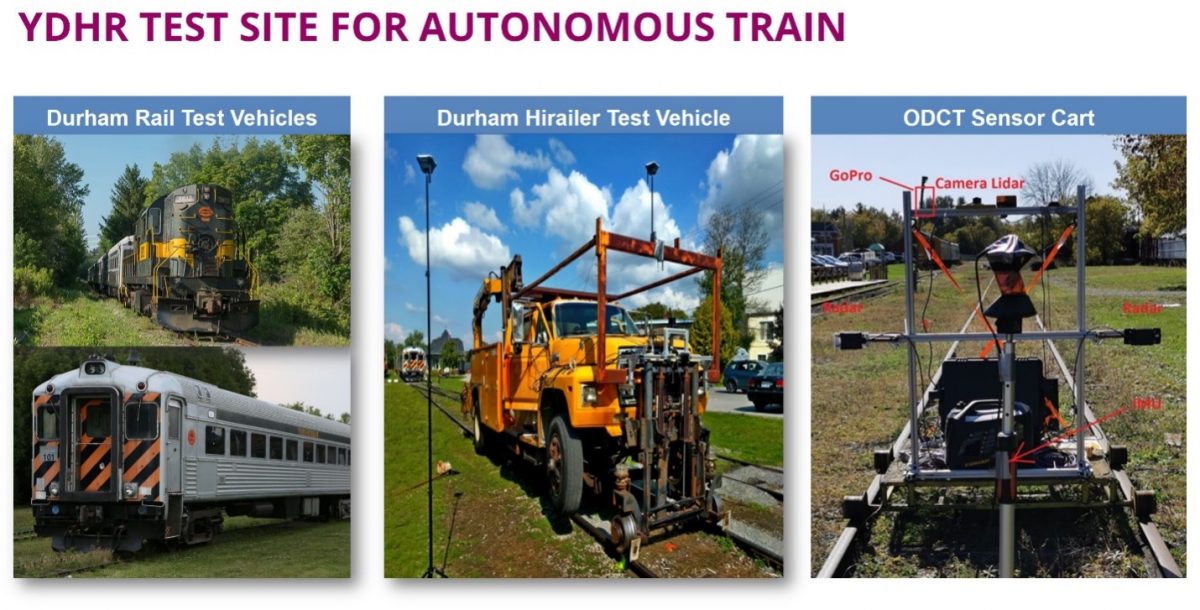 Canada's rail transportation system is the 5th largest in the world, covering more than 46,000 km and transporting over 75 million people annually. This work can increase the efficiency and safety of future rail transportation systems in the country and worldwide.
"Professional Engineers Ontario York Chapter is proud to recognize engineering excellence and technical innovation through our annual Engineering Project of the Year Awards competition," commented Shengdi (Sharon) Chen, EIT, Awards and Recognition Director, Professional Engineers Ontario York Chapter. "The competition connects companies and institutions to their local engineering community and potential community partners and provides a wide public forum for competitors, including Professor Gunho Sohn's team at York University, to showcase their technical expertise and engineering successes.
The Engineering Research Project of the Year Award is a brand-new award launched in 2020, making the York University team one of the first to receive honours for it. We would like to congratulate the York University team on its second-place win and encourage everyone within the engineering community to apply for the 2021 award competition."
This project is supported by the Autonomous Vehicle Innovation Network – AV R&D Partnership Fund – Stream 2 administrated by the Ontario Centres of Excellence (OCE) which was awarded to Professor Sohn and Thales in 2019.
Learn more about the project on Professor Sohn's website.
Header image credit: Professor Sohn (right) receiving his award outside the PEO York Chapter with two PEO York representatives.