---
TOGETHER 2021 Ignites Student Entrepreneurs in India and Canada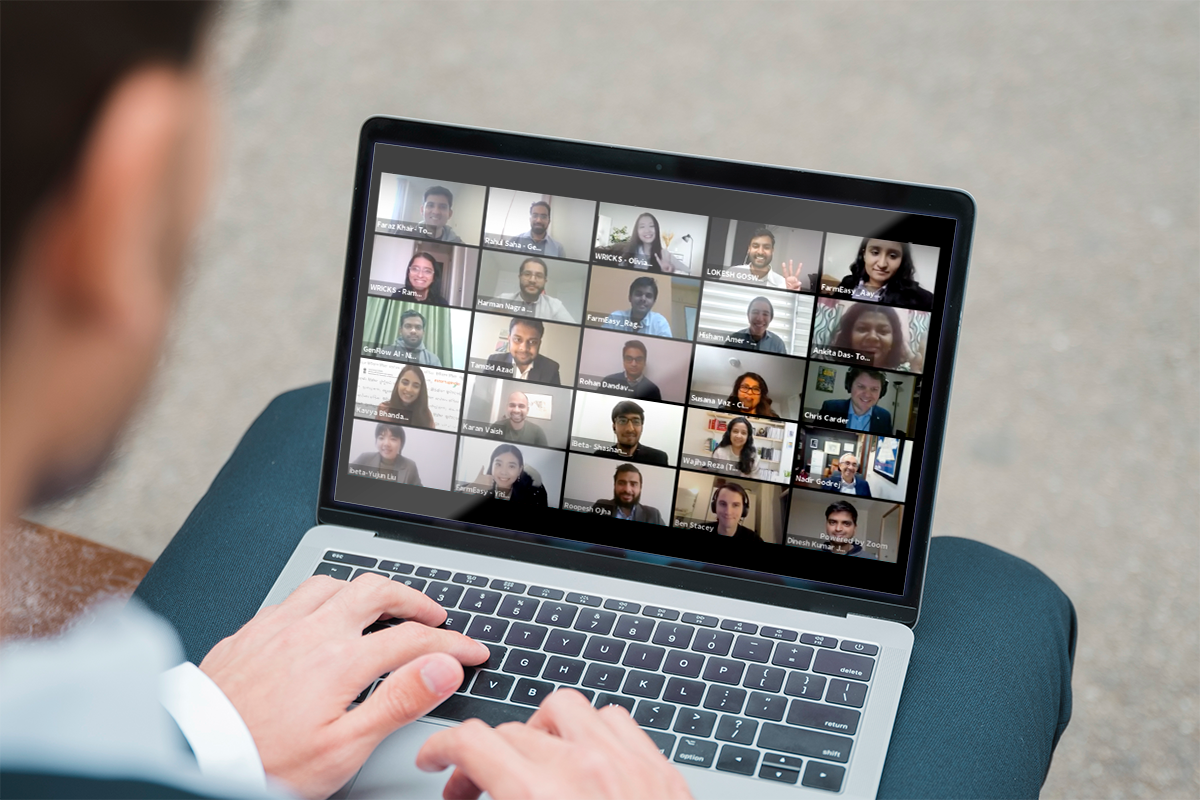 Schulich School of Business and BEST at Lassonde School of Engineering partnered with Startup India to kick off TOGETHER 2021, a seven-day virtual Entrepreneurship Bootcamp and Venture Competition earlier this month.
Backed by global organizations, leading entrepreneurs and top venture capitalists, 250 student entrepreneurs from India and Canada formed teams and were challenged to come up with potential solutions in line with this year's values of self-reliability, sustainability and social purpose.
Throughout the week, the 50 teams had the opportunity to consult with various mentors from Canada and India to refine their ideas before the judging round. Through three judging rounds, leading venture capitalists and investors chose the top three venture ideas.
"Congratulations to all of the students who have shown the courage and creativity to build something new and amazing and to bring their startup to life," shared Chris Carder, Executive Director of the Office of Innovation and Entrepreneurship at Schulich. "In a year where we were faced with many challenges and hardships around the world, this global project is testament to how we can still work closely together as we continue into 2021."
"Together 2021 is a wonderful example of the power of Schulich and Lassonde working together to impact global entrepreneurship while providing our students with life-changing experiences." Dr. Andrew Maxwell, Bergeron Chair in Science and Technology, Lassonde School of Engineering
Congratulations to iBeta (1st Place), Wricks (2nd Place) and GenFlow AI (3rd Place) for winning the inaugural competition. The winning teams were rewarded with powerful startup tools, global networks and monetary support to realize their entrepreneurial dreams.
"You should be proud of the work you did, the teamwork you learned and the experience of being in this competition," Toronto Mayor John Tory told the students at the Championship Finals. "Pandemic or not, we can't lose sight of encouraging entrepreneurs and having competitions like this. The City of Toronto appreciates the spirit of TOGETHER 2021 and the incredible work the Schulich School of Business at York University and Startup India put into creating this so quickly!"
Special thanks to the City of Toronto for their partnership and ICICI Bank Canada, Leverage Edu, Apollo Hospitals, the Indo Canada Chamber of Commerce, Toronto Global, TiE Toronto, INDOCHINO, YSpace, Tangentia Ventures, Anand & Anand, Auro Pharmaceuticals and York University for their support.
You can watch the Championship Finals on YouTube.