---
Two students are Lassonde's first to land Co-op positions at Tesla HQ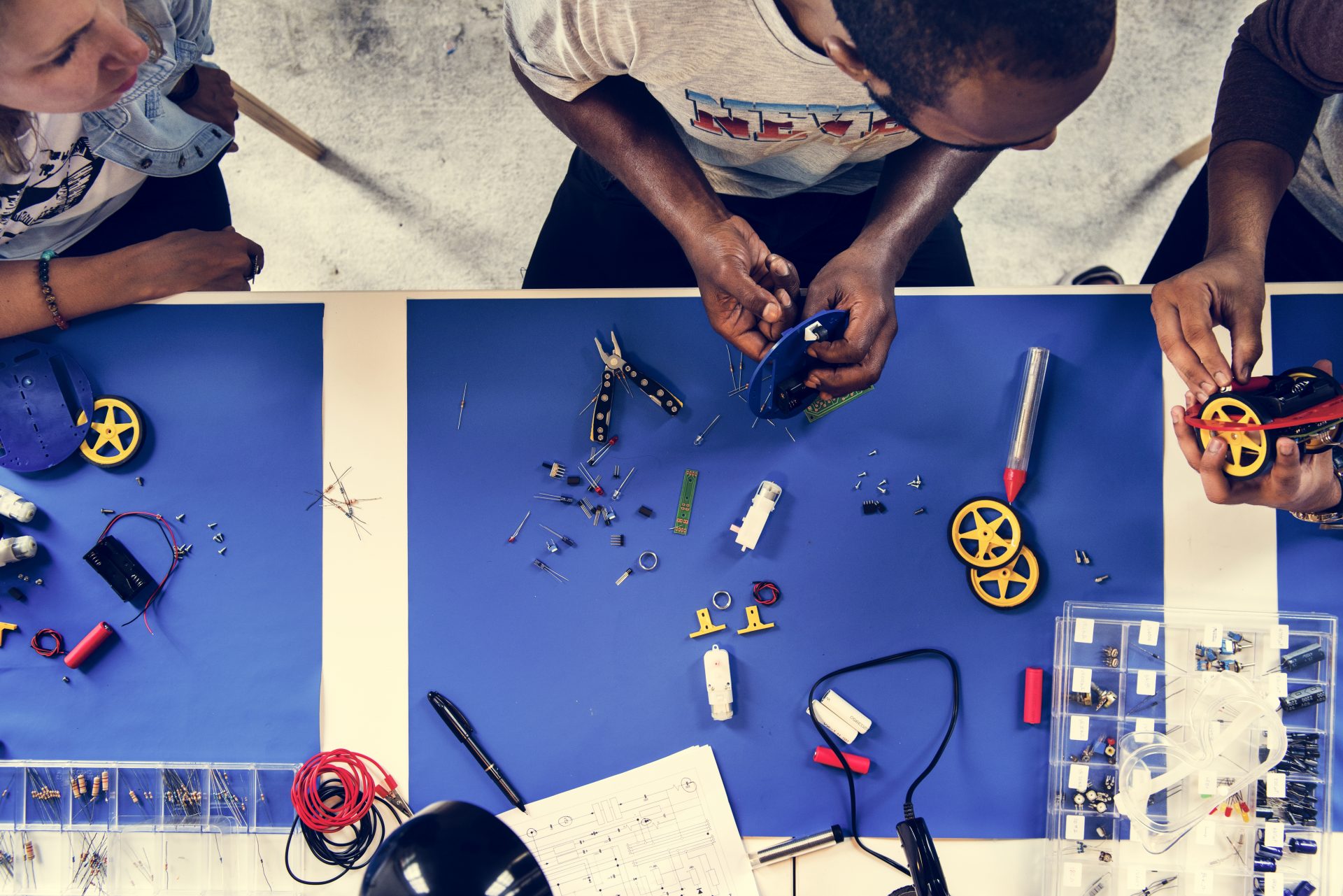 Rashmeet Singh, third-year international computer engineering student from India and Mahrus Kazi, third-year electrical engineering student from Mississauga are heading to California in January to start a four-month co-op at American automotive and energy company, Tesla. They are the first pair of students from the Lassonde School of Engineering to secure a co-op position at Tesla's Palo Alto Headquarters. 
The trip, which happened in mid-October, brought eight students to the world's biggest tech companies including Tesla and Google, to name a few, through a "Tech Tour" offered by Lassonde's Co-op & Internship program. This is the third year the trip has been offered and is a great opportunity for students to network with industry professionals, make meaningful connections with employers and alumni and learn more about the recruitment and interview process to boost application success.
The trip was organized by the Lassonde School of Engineering's co-op & internship program team, Bob Eichvald, Marily Molina and Mayolyn Dagsi, all of whom play a key role in connecting students with meaningful employment opportunities. Costs were offset by $400 through a York International Mobility Award (YIMA), a travel subsidy provided to degree-seeking York University students in support of their participation in global learning opportunities.
The Lassonde Silicon Valley trip is an opportunity that Helen Balderama, associate director, International Partnerships & Programs at York University is proud to support.
"Through international co-ops and internships, students have the chance to connect what they learn in the classroom to practical, real-world contexts and in the process develop intercultural competencies and leadership skills. Navigating new cultures or environments enhances confidence, independence and open-mindedness, ultimately contributing to creativity and innovation," she says.
The trip paid off in big ways for the eight students who went.
"Seeing all the tech companies big and small helped me understand what kind of work I really wanted to do. Talking with different engineers, recruiters and alumni helped us understand the whole interview process and helped us better prepare," said Mahrus of the trip.
Rashmeet adds, "as portrayed in pop culture, Silicon Valley has a huge tech culture – which isn't for everyone and some students [who came on the trip] realized that…but this trip helped [Mahrus and I] realize that [working there] was something we wanted to try."
Both students initially chose Lassonde because of the strong sense of community, which they didn't feel touring other engineering schools. That community has served them well, allowing them to develop technical and professional skills necessary to succeed in a competitive work environment. Even outside of the classroom, the Lassonde community remains strong and supportive of one another.
In addition to face-time with recruiters and employers, students met Lassonde alums building successful careers at some of Silicon Valley's biggest and brightest, including Google, Coinbase and Tesla.
"We met with Sriyan Wisnarama a Lassonde alumni working full-time at Tesla. He was so passionate about his work and the healthy, fast-paced culture he described was appealing. It was inspiring to know that someone from your school is working in Silicon Valley at a big tech company, and is happy with their decision," said Rashmeet.
Sriyan was more than happy to speak with students about his experience and provided tips on how to ace the interview process, even offering to review student resumes. This 'insider insight' proved invaluable for Mahrus and Rashmeet, both of whom connected with him when it came time to begin the Tesla application process.
"Our goal is to highlight our students' skills and abilities, to create that pipeline between highly capable students and employers recruiting top talent. A large part of this is maintaining relationships with alumni out in the working world, learning from their successes and career paths and then taking these learnings back so we can evolve and improve our co-op programming, which is such a vital part of the experiential learning model at Lassonde," says Bob Eichvald, Associate Director, Co-op Program & Partnerships.
When asked to give advice for students considering co-op, or those in the middle of the application process, the resounding consensus is that being authentic and results-oriented will get you the furthest.
"Be yourself, be open and comfortable. Marily, Mayolyn and Bob told us, it's not just [the companies] interviewing you, you're interviewing them at the same time. Ask all the questions, what kind of work they can offer, what the culture is. Also, always give details on what results you achieved, instead of giving an abstract picture of what you have done. They want to hear results," Rashmeet says.
Mahrus adds, "culture fit is super important, so make sure you connect with the team. Also, having previous experience is definitely valuable so you can show them what you've done and the results you've achieved during the interview."
Both students will begin their first day in sunny Silicon Valley in early January working as Software Engineering QA Interns.
If you're a York U student interested in global learning opportunities, visit York International's Go Global Page.
For more information on Lassonde School of Engineering's Co-op/Internship opportunities please visit https://coop.lassonde.yorku.ca/ and if you're an alumni or company from the Bay area (or anywhere else!) interested in recruiting Lassonde students, please reach out to Bob Eichvald, Associate Director of Co-op & Business Partnerships: bob.eichvald@lassonde.yorku.ca
This article also appeared on YFile.