---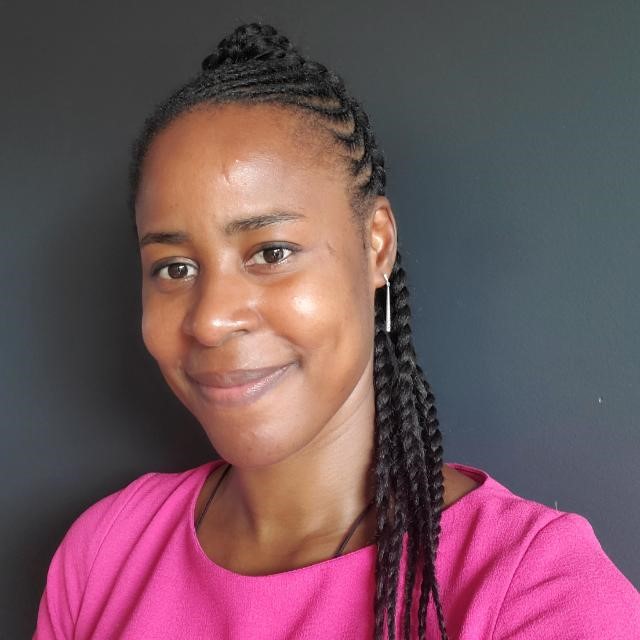 Alvine Boaye Belle
Assistant Professor
Department:
Electrical Engineering & Computer Science
Bio
Dr. Belle is a Cameroonian/Canadian computer scientist. She got into university at sixteen. She holds a PhD in software engineering from the University of Quebec (Ecole de Technologie Supérieure). She has completed a 2-year industrial postdoctoral in software engineering at the University of Ottawa. After completing her industrial postdoctoral, she worked for the federal public service of Canada. She has recently completed a graduate diploma in public administration and governance at McGill University. The curriculum of that diploma strengthened her skills in project management, and equipped her with strong leadership competencies. That curriculum also gave her the tools required to successfully manage very large and diverse organizational teams, and interpret the legal and ethical issues relevant to public organizations.
Dr. Belle is currently working as an assistant professor in the Department of Electrical Engineering and Computer Science at Lassonde School of Engineering. She is the head of the DARE research group.
Her previous research focused on software maintenance and evolution, optimization, system assurance, and machine learning. Her current research mainly focuses on system assurance.
Dr. Belle currently serves on several international committees. She was a student volunteer co-chair at ICSE 2022. She is part of the EASE 2023 research program committee. She is part of the APSEC 2023 committee. She is also part of the ICSE 2024 organizing committee where she serves as a diversity co-chair.
Dr. Belle is the reviewer of several high impact factor journals, including IEEE Software, the Software system Modeling (SoSym) journal, the Software Quality journal, the Information and Software Technology journal, and the Requirement Engineering journal.
Dr. Belle is also a mother, and she is very passionate about poetry, winning several local and international poetry contests. She speaks both French (her third language) and English (her fourth language).
Research Interests
System assurance
Assurance of requirements/properties
Assessment of confidence in assurance arguments
Assessment of uncertainty in assurance arguments
Knowledge representation and reasoning
EDI (Equity-Diversity-Inclusion) in computing education
Selected Publications
Alvine Boaye Belle and Yixi Zhao. (2023). Evidence-based decision-making: On the use of systematicity cases to check the compliance of reviews with reporting guidelines such as PRISMA 2020. Expert Systems with Applications, 119569.
Alvine Boaye Belle and Yixi Zhao. (2022). Evidence-Based Software Engineering: A Checklist-Based Approach to Assess the Abstracts of Reviews Self-Identifying as Systematic Reviews. Appl. Sci. 2022, 12, 9017. https://doi.org/10.3390/app12189017
Zakeya Namrud, Sègla Kpodjedo, Chamseddine Talhi, Ahmed Bali, and Alvine Boaye Belle. (2021). Deep learning Based Android Anomaly Detection Using a combination of vulnerabilities dataset. Applied Sciences, 11(16), 7538; doi:10.3390/app11167538
Opeyemi O. Adesina, Timothy C. Lethbridge, Stéphane S. Somé, Vahdat Abdelzad, and Alvine Boaye Belle. (2018). Improving Formal Analysis of State Machines with Particular Emphasis on And-Cross Transitions. Computer Languages, Systems & Structures, 54, 544-585.
Alvine Boaye Belle, Timothy C. Lethbridge, Miguel Garzón, and Opeyemi O. Adesina. (2018). Design and implementation of distributed expert systems: on a control strategy to manage the execution flow of rule activation. Expert Systems With Applications, 96, 129-148.
Alvine Boaye Belle, Ghizlane El Boussaidi, and Segla Kpodjedo. (2016). Combining lexical and structural information to reconstruct software layers. Information and Software Technology, 74, 1-16.
Alvine Boaye Belle, Ghizlane El Boussaidi, Christian Desrosiers, Sègla Kpodjedo, and Hafedh Mili. (2015). The layered architecture recovery as a quadratic assignment problem. In European Conference on Software Architecture (pp. 339-354). Springer, Cham.