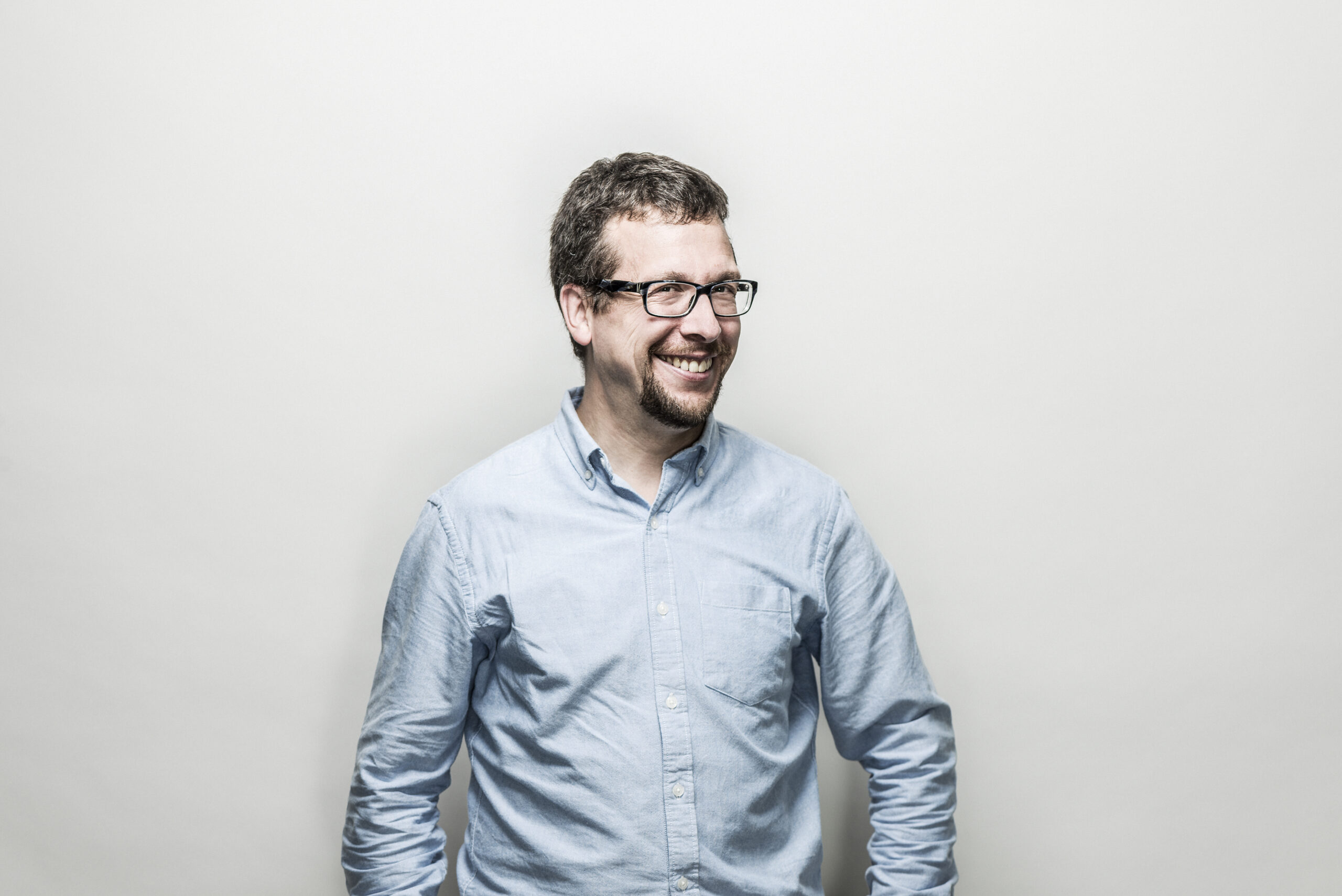 James A. Smith
Associate Professor, Teaching Stream, P.Eng
Department:
Electrical Engineering & Computer Science
Bio
Dr. James Andrew Smith is an Assistant Lecturer in the Electrical Engineering and Computer Science Department of York University's Lassonde School of Engineering.
Dr. Smith received B.Sc. and M.Sc. degrees in Electrical Engineering from the University of Alberta. Following the completion of his PhD in Mechanical Engineering at McGill University, he undertook a postdoctoral fellowship at the University of Jena's Institute for Sports Science, in Jena, Germany. In a previous position at Ryerson University he directed the undergraduate biomedical engineering program and helped lead the program to successful accreditation with the Canadian Engineering Accreditation Board.
In addition to his interest in STEM pedagogy, Dr. Smith applies his background in robotics, biomechanics and 3D printing to the development of dynamic human birth models.
He has won teaching awards at Ryerson University as well as the University of Alberta. Dr. Smith was the recipient or co-recipient of four IEEE Real World Engineering Projects awards from 2007 to 2010. He was also co-recipient of second place in the design competition at the 2012 Healthcare Innovation Conference in Houston, Texas.
Research Interests
STEM education / pedagogy
Human birth modelling
Legged robotics
Embedded systems
Biomechanics / Biomedical Engineering
Selected Publications
J. A. Smith, R. Wong, J. Jivraj, and V. X. D. Yang, "30 Years of Neurosurgical Robots: Review and Trends for Manipulators and Associated Navigational Systems" (to appear in Annals of Biomedical Engineering)
J. A. Smith, "Galloping in an Underactuated Quadrupedal Robot", International Journal of Robotics & Automation, 30(4), 2015, pp 322 - 332
J. A. Smith and J. Jivraj, "Effect of Rear Leg Morphology on Performance of a Quadrupedal Robot", Journal of Bionic Engineering, 12(3), July 2015, pp 339–351
J. A. Smith, "Zombie Metaphors and Other Strategies for Teaching Inclusive & Open-Minded Design", Ryerson Faculty Conference, Ryerson University, Toronto, Canada, May, 2015.
J. A. Smith "Inductive Learning Tool Improves Instrumentation Course", M445·Instrumentation Division Technical Session 1, ASEE Annual Conference & Exposition, June 15-18, 2014, Indianapolis, Indiana
J. A. Smith, "A Simplified Cervix Model in Response to Induction Balloon in Pre-Labour" Theoretical Biology and Medical Modelling, 10:58, 2013
Recent Presentations
J. A. Smith "Supporting Inductive Learning in Engineering Courses" Maple Virtual Users Summit, Feb. 27, 2014.
J. A. Smith "Applying MapleSim to Online Education" presentation, MapleSoft MapleSim Academic Engineering Summer Workshop, Hamilton, ON, June 20, 2013.
J. A. Smith, "Using Biology to Inspire Engineering", TEDxRyerson Talk, Nov. 2011.