---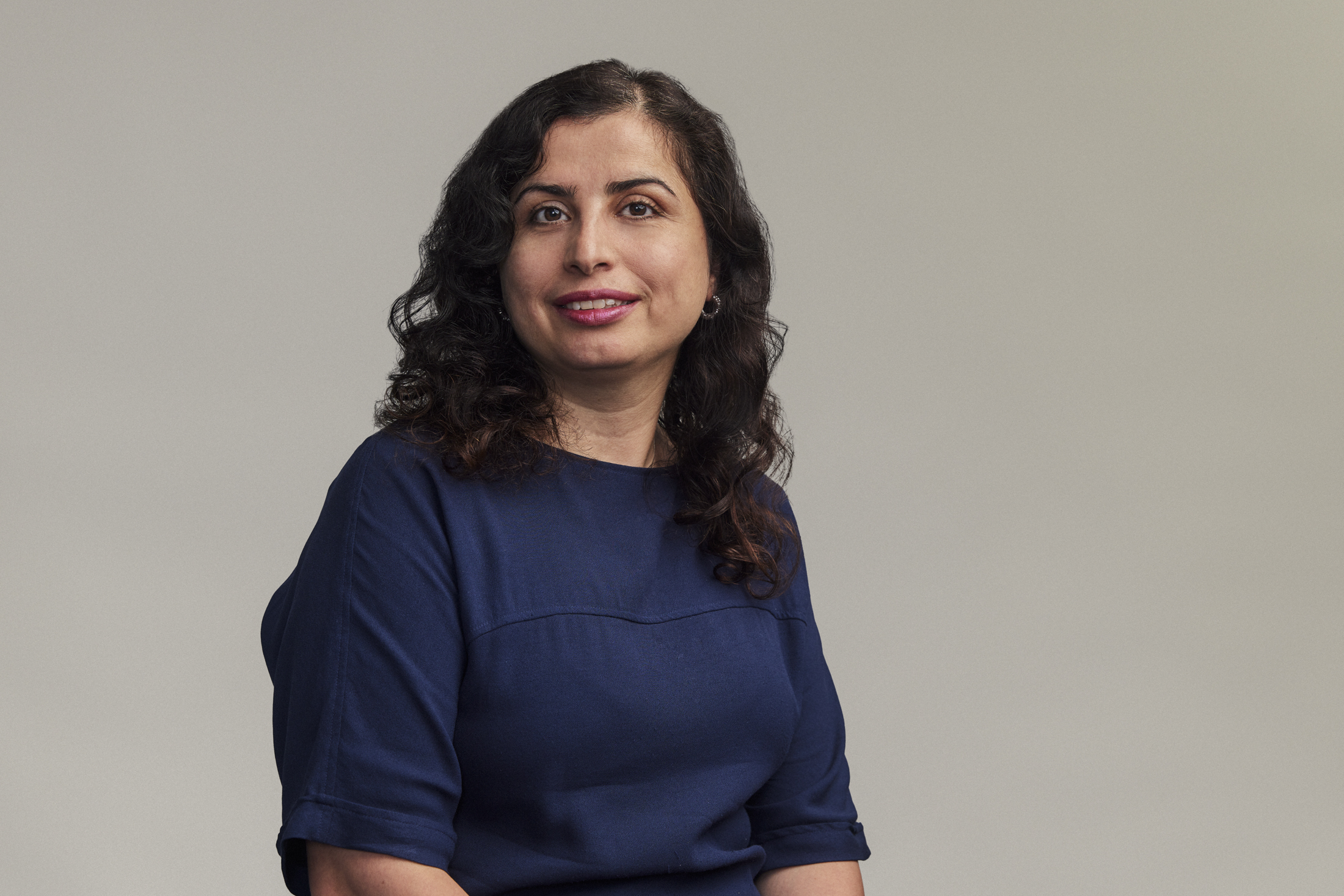 Mojgan A. Jadidi
Associate Professor, Teaching Stream, P.Eng
Department:
Civil Engineering
Bio
Dr. Mojgan Jadidi's research interest includes Geospatial Visual Analytics in 2D and 3D spaces, Building Information Model (BIM) and 3D GIS Integration, Spatial Quantum Computing for the applications of Smart Environmental/Building/Cities and Intelligent Transportation. As founder of GeoVA Lab, she passionately drives the research in engineering education using virtual and augmented reality and gamification technologies and learning analytics intersecting with UN Sustainable Development Goals.
She received her PhD in Geomatics from Université Laval in 2014 working on development of Fuzzy Spatial Datacube for Risk Assessment. She has MSc in Earthquake and Seismology Engineering from ROSE Center (Reduction of Seismic Risk), Italy and Université Joseph Fourier, France and BSc in Civil-Survey Engineering from Iranian University of Science and Technology.
Her research has been funded by multiple grants from NSERC, Mitacs, COMREN, Academic Innovation Fund (AIF), internal York University Funds. She is currently associate Director of ESRI Center of Excellence at York University. Dr. Jadidi won a number of international awards and scholarships during her tenure at Lassonde and for post doctorate, graduate studies, such as best Paper Award from American Society of Engineering Education (ASEE) Zone III in 2023, Best research paper and research poster from ASEE Saint Lawerence Section in 2022, 3D GeoInfo Conference in 2018, the NSERC in 2016 (Postdoctoral), ESRI Students Award in 2011 (PhD Candidate) and Erasmus Mundus Master Scholarship from the European Commission in 2006. She is secretary of ISPRS Commission IV/WG9 Spatially-enabled urban and regional Digital Twins.
Research Interests
Infrastructure and Building Digital Twins Development using Building Information Model (BIM), 3D GIS, and Sensors Data Integration.
Visual Analytics using AI and ML for smart building, infrastructure, and transportation applications.
Gamification and Augmented/Virtual Reality in Engineering Education
Selected Publications
Kiavarz, M. Jadidi, P. Esmaili, "A Graph-based Explanatory Model for Room-based Energy Efficiency Analysis based on BIM Data", Frontier Built Environment.
Section Building Information Modelling (BIM)


Volume 9 - 2023 

H. Nourbakhsh, M.A. Jadidi, G. Sohn, "Improving Cyclists' Safety using Intelligent Situational Awareness System", Sustainability. 2023; 15(4):2866.
Kiavarz, M. Jadidi, G. Sohn, A. Rajabifard, " An Automated Space-based Graph Generation Framework based on IFC Schema for Data-Driven Analysis of Building Energy Consumption Estimation ", Buildings, 13(2), 350, 2023.

D. Tennakoon, M. Jadidi, "Development of Virtual Reality Sandbox as Digital Twins of Lab Spaces", Canadian Engineering Education Association Conference, June 2023.

Kai Zhuang, Dimpho Radebe, Mojgan Jadidi, and Evan Hu, Educational Comics: "Visual Verbal Integrated (VIVID) Comics - A pedagogy for teaching transferable and humanistic skills in Engineering", American Society of Engineering Education Conference – Saint Lawrence Section Annual Conference, March 2022. (BEST PAPER AWARD)

S. Keykhosravi , U. Khan, M.A. Jadidi, "A Simplified Geospatial Model to Rank LID Solutions for Urban Runoff Management", Science of the Total Environment Journal, 154937, 2022.

Xuyang Han, C. Armenakis, M. Jadidi, "Modeling Vessel Behaviours by Clustering AIS Data Using Optimized DBSCAN", Sustainability, 13 (15), 8162, 2021
Recent Projects
BIM, 3D GIS, and Sensor Data integration for Building Energy Consumption Estimation using machine learning
Dynamic Rebalancing of Bike Sharing Systems using Graph Neural Network on Quantum Computers
PAN-Lassonde Extended Reality Sandbox and Educational Comics Development for engineering education (link)
TopoSurvey Game - an educational Game for teaching surveying (link)