---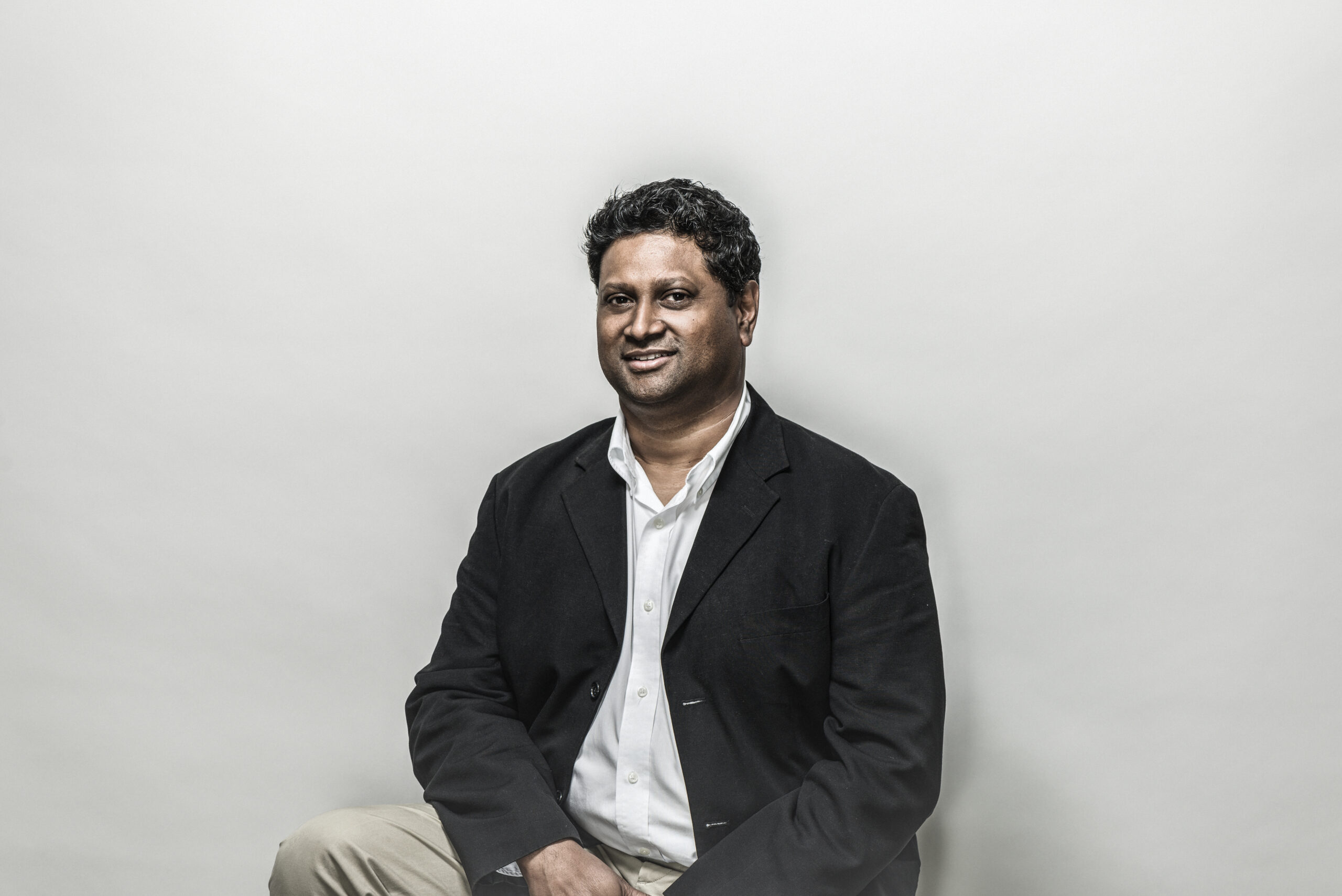 Sunil Bisnath
Professor, P.Eng
Bio
Dr. Sunil Bisnath is a Full Professor in the Department of Earth and Space Science and Engineering at York University in Toronto, Canada. He has over 25 years of experience working with GNSS. His research centres on precise GNSS-focussed positioning and navigation. Previous to York University, Professor Bisnath held the positions of geodesist at the Harvard-Smithsonian Center for Astrophysics in Boston, Massachusetts and assistant research scientist at the University of Southern Mississippi, NASA Stennis Space Center, Mississippi. He holds an Honours B.Sc. and M.Sc. in Surveying Science from the University of Toronto and a Ph.D. in Geodesy and Geomatics Engineering from the University of New Brunswick.
Over his career, he has developed GNSS Precise Point Positioning (PPP) measurement processing algorithms, studied GNSS-based plate tectonics, applied atmospheric refraction models to marine GNSS positioning, developed GNSS-reflectometry receivers and inversion algorithms, assessed the performance of PPP and network real-time kinematic (RTK)-based positioning systems, high performance and low-cost positioning, and navigation and timing (PNT) sensor fusion for resilient PNT, amongst other research.
During his current tenure, Dr. Bisnath has worked with and received research funding from many entities, including: NSERC, CFI, Canadian Space Agency, European GNSS Agency, Ministry of Transportation of Ontario, Honeywell Aerospace, Sapcorda Services.
Research Lab
Global Navigation Satellite System Laboratory
Location: Petrie, PSE 435
The GNSS lab at York University does cutting edge research related to various topics such as navigation solution development with cm-level accuracy (PPP) , integration of low-cost inertial navigation systems such as MEMS IMUs with GNSS receiver chips, implementation of a FPGA-based software GNSS receiver and research for the development of a reflectometry instrument.
Research Interests
High performance and mass market application of Global Navigation Satellite System positioning, navigation and timing (PNT).
GNSS Precise Point Positioning (PPP) algorithm development.
High performance and mass market PNT sensor fusion for resilient PNT.
GNSS software-defined receiver (SDR) and hardware receiver development.
GNSS-reflectometry and measurement inversion algorithms development.
Selected Publications
Yi D, S Bisnath, N Naciri, S Vana (2021) "Effects of ionospheric constraints in Precise Point Positioning processing of geodetic, low-cost and smartphone GNSS measurements."  Measurement.  65(1): 109887.
Naciri N, S Bisnath (2021) "An uncombined triple-frequency user implementation of the decoupled clock model for PPP-AR."  J Geodesy.  95(5): 1-17.
Lee J, S Bisnath, RSK Lee, NG Kilane (2021) "Computation approach for quantitative dielectric constant from time sequential data observed by CYGNSS satellites."  Remote Sensing.  13(11): 2032.
Naciri N, A Hauschild, S Bisnath (2021) "Exploring signals on L5/E5a/B2a for dual-frequency GNSS Precise Point Positioning."  Sensors.  21(6): 2046.
Shinghal G, S Bisnath (2021) "Conditioning and PPP processing of smartphone GNSS measurements in realistic environments."  Satellite Navigation.  2(1): 1-17.
Aggrey J, S Bisnath, N Naciri, G Shinghal, S Yang (2020) "Multi-GNSS Precise Point Positioning with next-generation smartphone measurements."  J Spatial Science.  65(1): 79-98.
Vana S, J Aggrey, S Bisnath, R Leandro, L Urquart, P Gonzalez (2019) "Analysis of GNSS correction data standards for the automotive market."  Navigation.  66(3): 577-592.
Aggrey J, S Bisnath (2019) "Improving GNSS PPP convergence: The case of atmospheric-constrained, multi-GNSS PPP-AR."  Sensors.  19(3): 587.
Choy S, S Bisnath, C Rizos (2017) "Uncovering common misconceptions in GNSS Precise Point Positioning and its future prospect."  GPS Solutions.  21(1): 13-22.
Guruprasad S, S Bisnath, R Lee, J Kozinski (2016) "Design and implementation of a low-cost SoC-based software GNSS receiver."  IEEE Aerospace and Electronic Systems Magazine.  31(4): 14-19.
Seepersad G, S Bisnath (2015). Reduction of PPP convergence period through pseudorange multipath and noise mitigation. GPS Solutions. 19(3): 369-379.
Mander, A. and S. Bisnath, S. (2013).  "GPS-based precise orbit determination of low Earth orbiters with limited resources."  GPS Solutions, 17(4): 587-594.
Collins, P., S. Bisnath, F. Lahaye, and P. Héroux (2010).  "Undifferenced GPS ambiguity resolution using the Decoupled Clock Model and ambiguity datum fixing."  Navigation, 57(2): 123-136.
Bisnath, S. and Y. Gao (2009).  "Current state of precise point positioning and future prospects and limitations."  International Association of Geodesy Symposia – Observing our changing earth," (Ed.) M. Sideris, 133: 615-623.
Media News
Lassonde professors comment on cancellation of autonomous shuttle pilot project
Professors Sunil Bisnath, Geomatics Engineering, and Mehdi Nourinejad, Civil Engineering, recently weighed in on the cancellation of Toronto's West Rouge autonomous shuttle project with City News Toronto and discussed how we could see gradual enhancements to transit vehicles in the future.
You can watch the interviews on CityNews.