---
Utah Governor visits Lassonde to see entrepreneurial engineering in action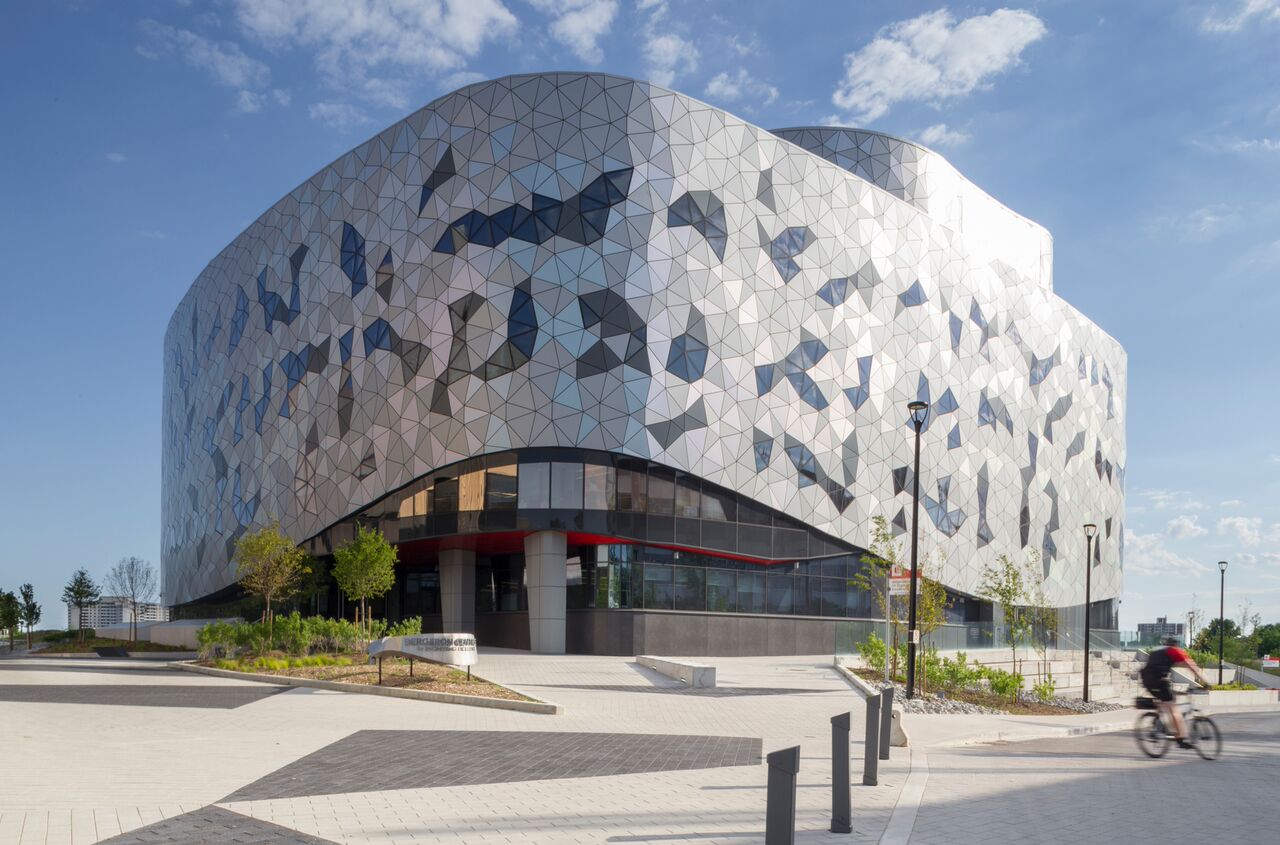 The Lassonde School of Engineering played host this week to the Governor of Utah and a delegation of business leaders from the state.  
The visit was part of a trade mission led by the Governor to learn more about higher education, advanced technology and entrepreneurship in Canada.    
Utah is home to the Lassonde Entrepreneur Institute, also founded by Pierre Lassonde, and the Governor was particularly keen to learn more about the Lassonde School of Engineering here at York University.  
Pierre Lassonde joined the visit together with Troy D'Ambrosio, Executive Director of the Lassonde Entrepreneur Institute at the University of Utah in Salt Lake City.  
Governor Gary Herbert, and his delegation, were given a guided tour of the Bergeron Centre for Engineering Excellence led by Lassonde students Semi Hasaj, Sogand Talebi, Akhil Khurana and Andre Barreto.    
During the tour, the visitors met students working on a variety of projects, including unmanned aerial vehicles, robotic cars, 3D printing and start up technology ventures.  
"We were truly honoured to host Governor Herbert here at our magnificent new space in the Bergeron Centre for Engineering Excellence," said Janusz Kozinski, Founding Dean of the Lassonde School of Engineering.  
"The Governor was highly impressed with the flexible classroom spaces, the world class technology in our research labs and the start-up ventures emerging at Lassonde."  
"Most of all, he and his delegates were captivated by the creativity and ingenuity of our 'Renaissance Engineer' students who presented their projects with such passion and poise."    
Following the tour, Lassonde students, faculty and staff gathered for an informal reception with the Governor, his delegation and Pierre Lassonde.  
The packed audience listened attentively to remarks from Lassonde's Founding Dean Janusz Kozinski, Pierre Lassonde, Governor Herbert and Troy D'Ambrosio before mixing with the delegates and posing for 'selfies' with Messrs. Lassonde, Kozinski and Herbert.     
At the conclusion of the visit, Governor Herbert presented the Dean with the Official Seal of the State of Utah and in return, on behalf of the Lassonde School of Engineering, the Dean offered a 3D printed model of the state's symbol, the Beehive, emblazoned with the state's motto "Industry" that was created by Lassonde mechanical engineering student Andrew Brown.    
"The Governor's visit is a recognition of a strong, and growing, bond between the two schools that were made possible by the generosity of one extraordinary individual: Pierre Lassonde."  
"Together, we intend to connect our entrepreneurial students here in Toronto with their counterparts in Salt Lake City to exchange imaginative ideas, develop solutions to shared challenges, and create new start-up ventures," said Kozinski.