---
Alumni Profile: Alison Evans Adnani
---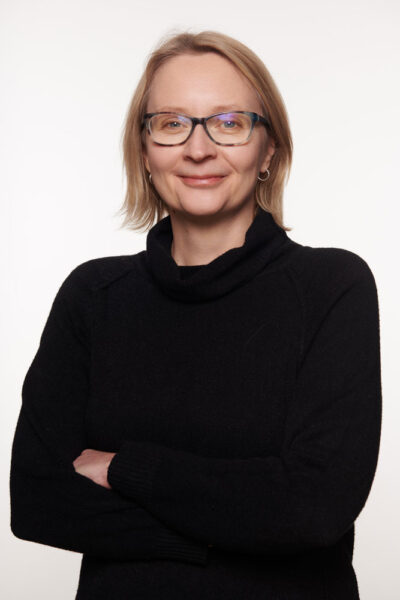 Three years into her York University computer science degree, Alison Evans Adnani, BSc'95, was ready to quit when a professor told her about the University's internship program. She spent the next 16 months working at Bell Northern Research and returned completely transformed.
"Everything switched on for me," she remembers. "I saw how all that classroom coding can solve problems. I finally understood what I was seeing."
She wrapped up her studies as quickly as possible and then returned to Nortel, where she spent the next 15 years in a series of progressively more responsible positions in database development and design. That was followed by roles at Cactus Commerce, a joint venture with Microsoft, and Research in Motion.
Looking for a change, Evans Adnani then launched Maker Junior using arts and crafts materials, electronics and open-source hardware and tools like 3D printers to teach kids about technology. Her children, nine and 12 years old at the time, were partners in the new venture, which included product sales on the e-commerce platform Shopify.
The family's novel approach to hands-on learning soon caught Shopify's attention. In 2016, they came calling with an opportunity Evans Adnani says she couldn't refuse.
Shopify had just launched Dev Degree with Carleton University, a unique work-integrated learning program that provides computer science students with a four-year degree and paid work experience at the company. Shopify even pays each student's tuition.
"It's exactly the kind of work-integrated program I would have appreciated," Evans Adnani says.
She was a key part of the team that supported the first cohort of Lassonde Dev Degree students on track to graduate this spring. More than 35 Lassonde students have benefitted from Dev Degree since its launch with York University's Lassonde School of Engineering in 2018, and interest in the program is growing exponentially.
Evans Adnani and her team are now working with Lassonde School of Engineering on the development of new work-integrated learning opportunities, including an applied computer science degree to be offered at the new Markham campus. She is also a member of the electrical engineering and computer science advisory board, providing a vital industry perspective to the department.
"Lassonde School of Engineering is a great place for all this to happen," Evans Adnani says, adding that it's also "pretty amazing" to see her personal and professional experiences merge after three decades.
"It has been cool to come back to York, to see the energy and flexibility of Lassonde and to help make the best parts of my experience even better."