---
Alumni Profile: Sarah Karam
---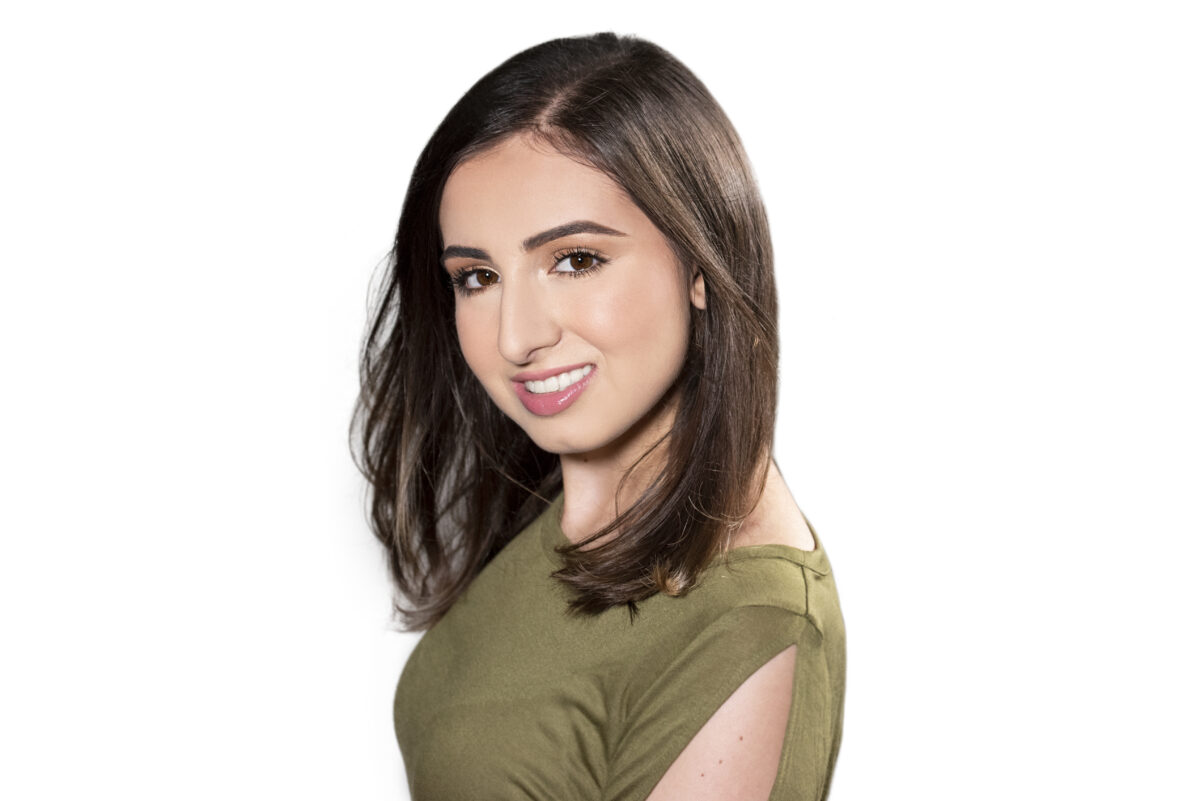 The next time one of RBC's 90,000 employees has a tech issue, they can thank Sarah Karam, BEng'18, and her team for delivering a solution.
As the senior manager of conversational artificial intelligence (AI) development at Canada's largest bank, Karam is one of the engineers behind a virtual assistant designed to support RBC staff with rapid-fire tech help solutions. Now in beta phase, the technology addresses the top 10 challenges fielded by the bank's tech service team, from locked user accounts to how to map a network drive.
"I never thought I'd do development and here I am not only coding, but helping others to code," laughs the Lassonde School of Engineering graduate, adding that she's inspired by work that is having a direct impact on the end user. "It's cool to see people using your product."
Karam first explored the engineering side of banking as an RBC summer student and then during a co-op as a third-year Lassonde electrical engineering student. On the last day of her co-op, RBC offered her a full-time job as a technical systems analyst to begin following her graduation in 2018.
Lassonde's strong ties to industry were just one of the many reasons why Karam chose to study at York. Her sister was also on campus and the University had recently opened the doors to the Bergeron Centre for Engineering Excellence. The award-winning home of the Lassonde School of Engineering features collaborative learning spaces and research labs, and access to training in business and entrepreneurship.
Karam took full advantage of the centre and its innovative curriculum, pursuing three entrepreneurship courses and even winning a $100 prize in a pitch competition.
"These kinds of opportunities made Lassonde such a good choice for me," she says, adding that she was also grateful for the financial support afforded by the Lassonde Scholarship, one of the most prestigious awards available to Lassonde engineering students. Valued at $10,000 a year over three years, the scholarship recognized her academic achievements and contributions as the vice president of external operations at Lassonde Engineering Society and as an advocate for women in science and engineering.
Reflecting on how far she's come and how much has changed in the four years since her graduation, Karam says she's grateful for every single opportunity. "You've got to be willing to step outside your comfort zone," she says. "My first role was in support, which wasn't my first choice, but it was a steppingstone into a role that I now love."