---
Celebrating student successes in Civil Engineering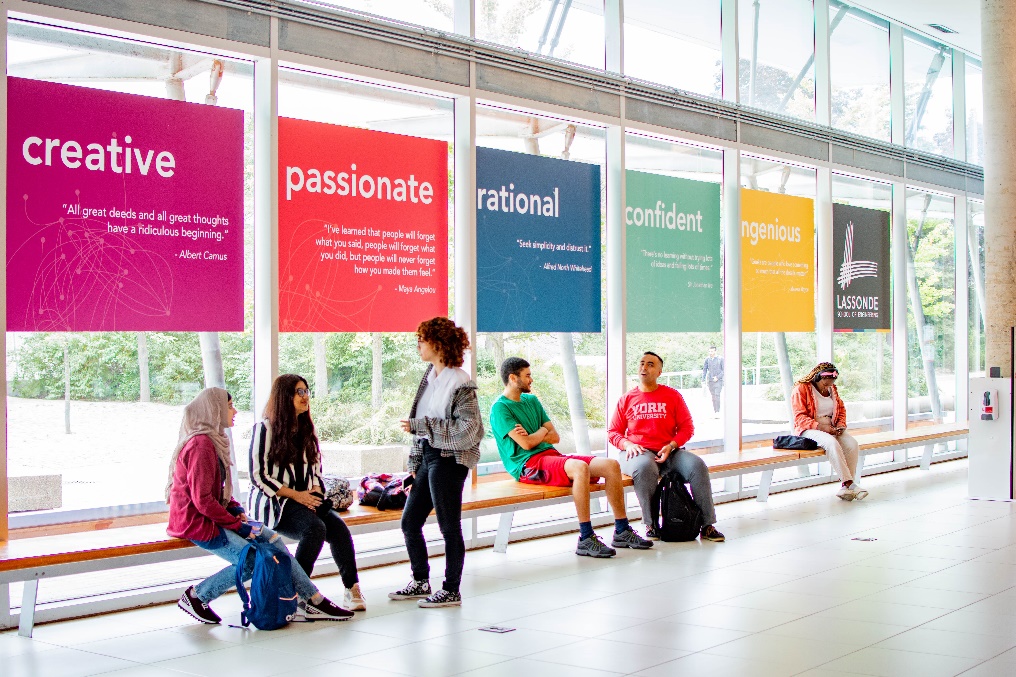 Students are an essential part of the research community at York University's Lassonde School of Engineering. They bring tremendous passion, fresh perspectives and well-informed curiosity to research environments, helping drive the success of numerous projects. By encouraging students to pursue opportunities such as journal publications, research competitions, conferences, presentations and more, Lassonde aims to empower and nurture the next generation of engineers who will tackle the world's greatest challenges.
Three Lassonde PhD candidates in Civil Engineering, Gurpreet Kaur, Michael De Santi and Rodrigo Alcaino Olivares, recently achieved successes worth celebrating. Kaur and De Santi were awarded for their extraordinary conference presentations regarding their water-related research on pressing issues in the industry, thereby addressing United Nations' Sustainable Development Goal (UN SDG) 6: Clean Water & Sanitation. In addition, Alcaino Olivares has a new journal publication on the way, after successful acceptance from a distinguished journal.
Learn more about these Civil Engineering students and their extraordinary achievements.
Gurpreet Kaur, 3rd year PhD Candidate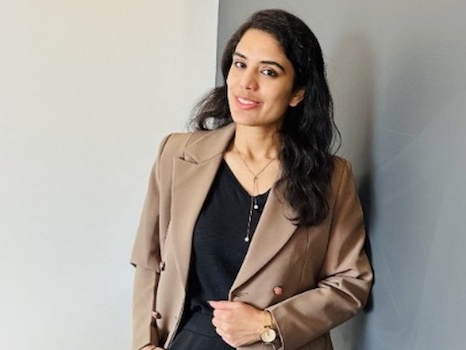 Gurpreet Kaur joined Lassonde in 2020 after completing an integrated master's degree in biotechnology at Sri Guru Granth Sahib World University in India. As a current PhD student in Civil Engineering, Kaur says her biotechnology background leverages her research and inspires new ideas in the lab.
Her current research, supervised by Professors Satinder Kaur Brar and Magdalena Krol, is focused on the use of microorganisms to degrade harmful contaminants in groundwater through a process called bioremediation. "More than nine million people in Canada depend on groundwater as their primary source of drinking water. If groundwater is contaminated, pollutants can reach consumers and cause harmful effects like cancer and other diseases," she says. In May 2023, Kaur presented this research at the International In-Situ Thermal Treatment (I2T2) Symposium in Banff, Alberta, where she was honoured with a Best Presentation Award.
Bioremediation uses microorganisms that are naturally present in the subsurface to degrade environmental pollutants, however, the activity of these microorganisms may be hindered by cool temperatures below ground. To solve this issue, some remediation strategies supplement the subsurface with heat, however, this can be an expensive process. "My work analyzes the effect of geothermal heat pumps on bioremediation," says Kaur. "This is a sustainable and cost-effective solution that can help enhance the growth and activity of microorganisms." In addition to improving the efficiency of bioremediation, geothermal heat pumps can be used to provide heating and cooling to surrounding buildings, thereby serving two functions at once.
To explore the effects of geothermal heat pumps on bioremediation, Kaur isolated and analyzed two pollutant-degrading bacteria strains from geothermal borehole soil samples. Her analysis showed the strains have the ability to degrade Benzene, Toluene, Ethylbenzene and Xylene (BTEX), four common chemical contaminants found in groundwater. She also applied heat to these pollutant-degrading bacteria which resulted in significantly increased bacterial growth and BTEX degradation rate, suggesting the inherent beneficial effects that geothermal heat pumps may have on bacteria. The results of Kaur's work demonstrate the great promise of this modified method for bioremediation; a method that can ensure clean drinking water for millions of Canadians.

Michael De Santi, 2nd year PhD Candidate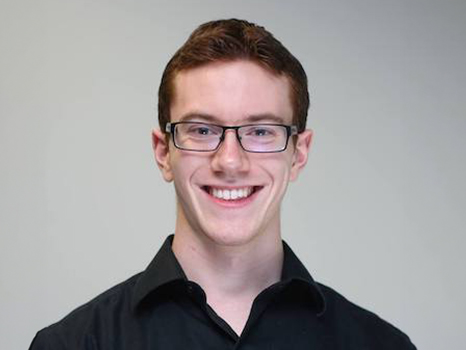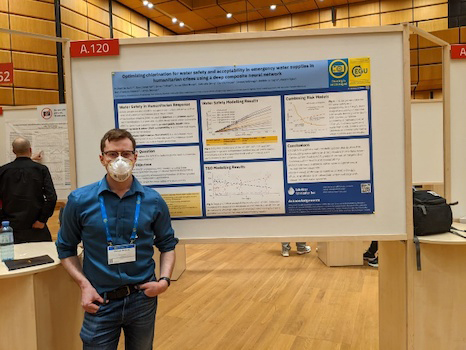 "I like that engineering isn't just about learning; it's also about solving problems," says De Santi. "The reason I was drawn to civil engineering is because I think it can be used to tackle the most global challenges and help the most people." De Santi is a passionate student researcher focused on developing the Safe Water Optimization Tool (SWOT) using machine learning methods. He recently presented his work at the European Geosciences Union General Assembly in Austria, Vienna, where he was awarded for an outstanding presentation.
"I really enjoyed my travelling experience," he says. "This conference gave me the chance to start a dialogue with other researchers and learn more about the rapidly growing applications of machine learning."
Through the SWOT, De Santi's research aims to develop and implement data-driven solutions for water safety issues in refugee and internally displaced person (IDP) settlements. Primary sources of drinking water in these settlements are highly susceptible to contamination, which creates a risk for people to contract waterborne disease upon consumption. To decontaminate drinking water and mitigate disease risk, free residual chlorine (FSC) is used as a water treatment, however, this can significantly alter its odour and taste.
Using data collected from a refugee settlement in Uganda called Kyaka II, the SWOT generated a risk model to help determine an optimal concentration of free residual chlorine that allowed for a balance between water safety, as well as favourable odour and taste. This work suggests the SWOT can be effectively used in real-world scenarios, to help water system operators satisfy both water safety and consumer standards in refugee and IDP settlements.
De Santi's ongoing research and aspirations are supported by his PhD supervisors, Professor Usman Khan and Dr. Syed Imran Ali, as well as the Lassonde community. "Lassonde has such a unique culture and some of the most kind, down-to-earth professors I've ever met," says De Santi. "I get to work with two of the smartest people. Imran brings a wealth of understanding of refugee settlements and Usman has a very clear and detailed thought process that helps me identify limitations and gaps in my research and come up with stronger methods and questions."

Rodrigo Alcaino Olivares, 4th year PhD Candidate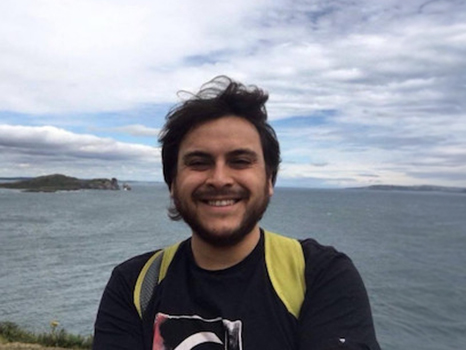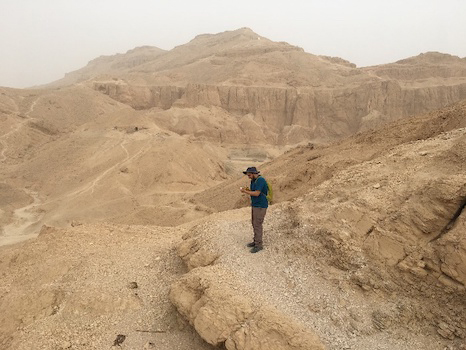 Rodrigo Alcaino Olivares has brought his passion for geotechnical science and engineering across the globe, receiving his bachelor's degree from the University of Chile and master's degree from the University of Leeds, United Kingdom. Staying true to this international theme, his PhD research at Lassonde, supervised by Professor Matthew Perras, has primarily involved geological field campaigns based in Egypt.
Recently, Alcaino Olivares' work in Egypt was submitted to the journal, Rock Mechanics and Rock Engineering, and successfully accepted for publishing. Titled, Thermally assisted deformation of a rock column above Tomb KV42 in the Valley of the Kings, Egypt, his publication is an extension of his PhD thesis, which focuses on the thermal effects of crack growth in rocks. Examining such growths is important as climate change in post-glacial and arid regions can significantly progress rock damage over time, leading to altered function and behaviour.
The publication summarizes Alcaino Olivares' ongoing work which takes place at The Valley of the Kings, located within a large landscape and UNESCO World Heritage Site, called Theban Necropolis in Luxor, Egypt. Along with his research team, he monitored the transient conditions of a micritic-limestone rock column above a tomb, as well as an existing fracture, while investigating thermomechanical displacements with various tools. Data gathered throughout this study will enhance understanding of environmentally-driven fracture growth mechanisms and help inform approaches to preserve and protect the UNESCO World Heritage Site.
"I started contributing to this research from the moment I joined Lassonde, so I'm quite familiar with the investigation. This experience has helped me transfer my knowledge to other students and scientists by participating in conferences and publishing other articles," says Alcaino Olivares. "Our team has also been able to work alongside other engineering specialties and use different facilities and technologies to run and test our models. The support from York University and Lassonde has played a key role in the success of this research."

With the support of Lassonde behind them, these students continue to apply their diverse knowledge in civil engineering to global challenges, while achieving well-deserved recognition along the way.
Discover more about student research at Lassonde.