---
Civil Engineering research discussion kicks off the 2023 Lassonde Distinguished Speakers Series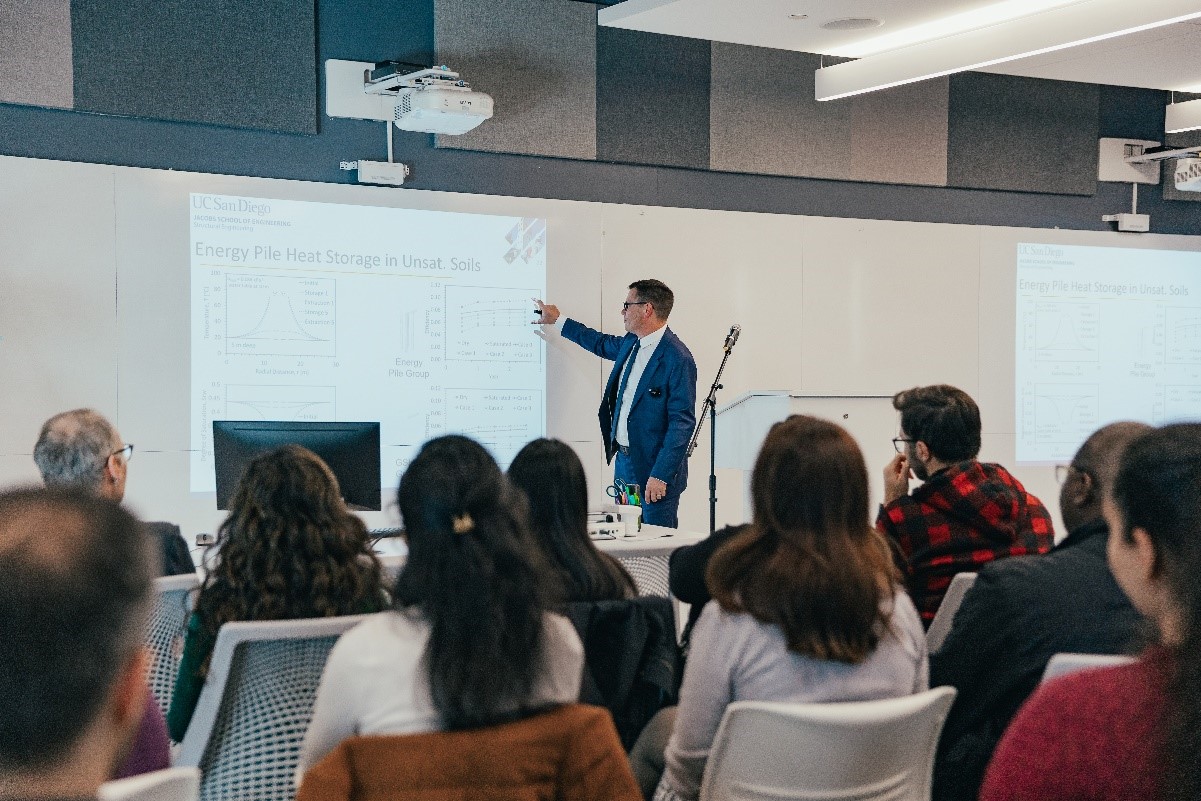 On October 23, 2023, York University's Lassonde School of Engineering held the inaugural research talk of the newly established Lassonde Distinguished Speaker Series. The Department of Civil Engineering hosted this debut event, representing the first of four talks in the series.
"The Department of Civil Engineering was delighted to host Lassonde's inaugural Distinguished Speaker Series event," says Usman Khan, associate professor and Civil Engineering Department Chair. "We hope this Series will provide opportunities for our students and researchers to learn about emerging trends in engineering, and gain insights from today's research leaders. A broader goal of this Series is to initiate new research collaborations between researchers here at Lassonde and our invited speakers, their departments and universities."
The event featured Dr. John McCartney, professor of Structural Engineering at the University of California, San Diego, who discussed his research focused on heat exchange and storage in urban surface infrastructure. Members of the Lassonde community attended this informative presentation to advance their knowledge, network with like-minded individuals and gain insights into civil engineering research.
"Professor John McCartney is an award-winning, world-renowned researcher in geotechnical engineering," says Professor Khan. "In particular, his research in sustainable and renewable energy sources in urban subsurface infrastructure is well aligned with our department's three research pillars: climate change, infrastructure and resilience, and sustainable development. Beyond civil engineering, Professor McCartney's work is of interest to community members in other research areas, such as Mechanical and Electrical Engineering."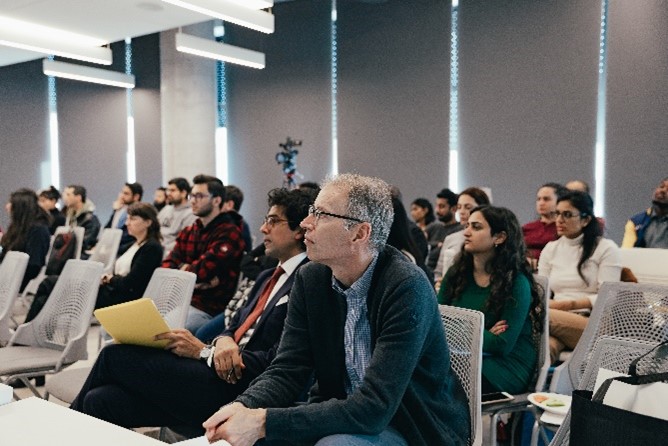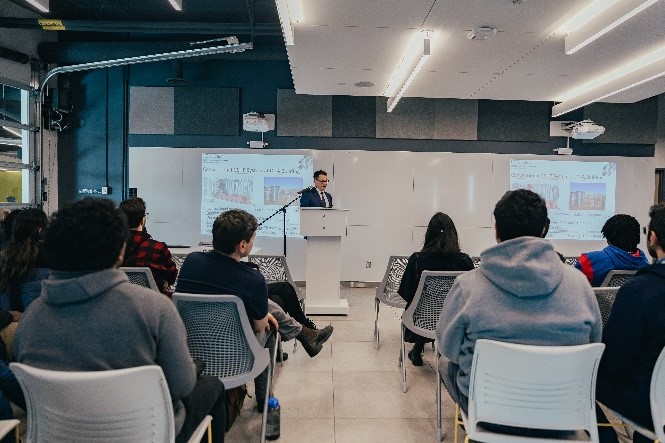 Attendees listening to Professor John McCartney at the Distinguished Speaker Series
The research presentation focused on methods for using geothermal heat exchange technology in urban subsurface infrastructure to provide a sustainable and renewable source of heating and cooling, as well as a tool to modify processes in the subsurface. Professor McCartney discussed the strategy of incorporating geothermal heat exchangers into subsurface structural elements, like building foundations, to form energy piles. Not only can energy piles be used for structural support, heat storage and soil improvement, but they also help tackle issues such as costly upfront expenses and limited space availability in urban areas. By sharing lessons learned from various experimental studies, Professor McCartney shed light on the many applications of energy piles, as well as research challenges and future demands for innovation in the field.
"Professor McCartney has long captured my academic interest," says Alireza Azizi, PhD candidate in civil engineering. "I was thrilled for the opportunity to delve into his cutting-edge research and broaden my multidisciplinary perspective. Attending the seminar was profoundly enriching, offering valuable insights into heat transfer and civil engineering intersections, which aligns with my background in heat transfer and mechanical engineering. The topic of thermal enhancement of clays particularly stood out to me as a novel solution that could be implemented in my ongoing research. Moreover, the opportunity to discuss my project and our research team's work with Professor McCartney was invaluable, fostering collaboration and knowledge exchange that will shape my academic journey."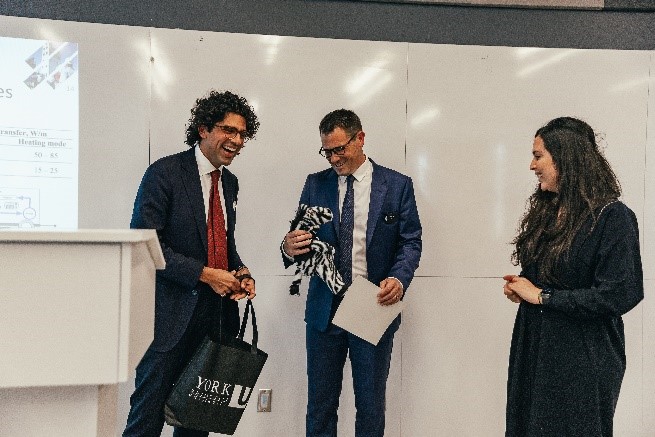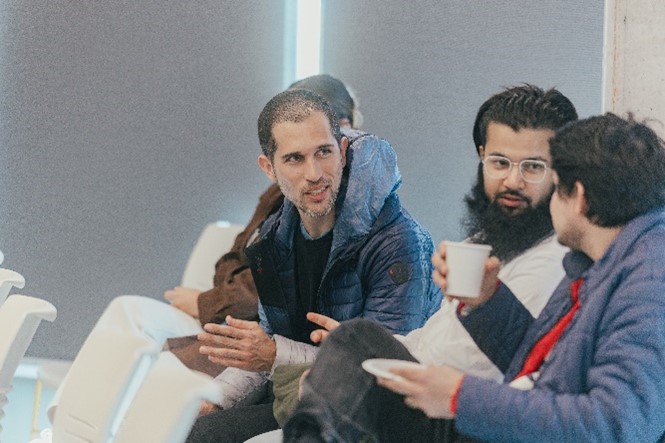 About the Lassonde Distinguished Speaker Series
The Lassonde Distinguished Speaker Series aims to foster interdisciplinary learning and collaboration in engineering and science. Each department at the School hosts a thought-provoking research talk, led by a prestigious guest researcher who is working at the forefront of innovation in their field.