---
High-profile scholarship program prepares Lassonde Civil Engineering student for a journey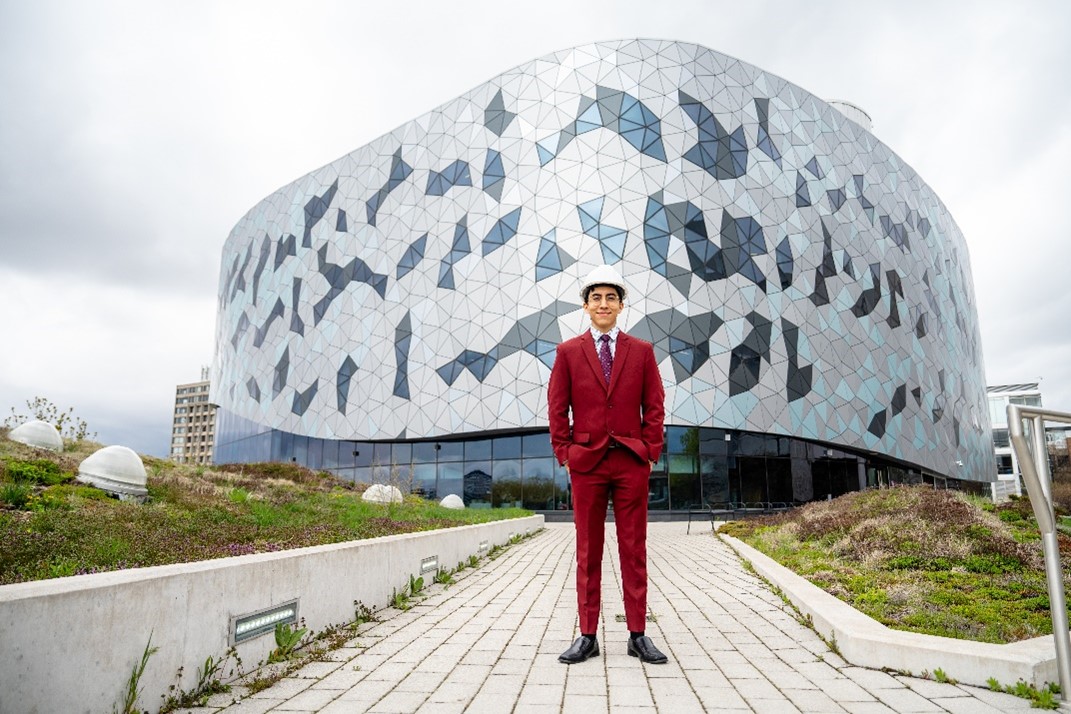 "When I was deciding where to pursue my undergraduate degree, I had the chance to visit Lassonde, shadow a few professors and learn what the School was all about," says Austin Martins-Robalino, first-year PhD candidate in Civil Engineering. "There was such a collaborative and inclusive environment; everyone was so passionate about their work. The professors were accessible and happy to speak with me – I felt a real sense of community."
Fast forward seven years, Martins-Robalino has become a passionate member of the Lassonde community, earning his bachelor's and master's degrees in civil engineering, and recently starting his PhD at the School through funding from the prestigious Vanier Canada Graduate Scholarships (Vanier CGS) program. The competitive Vanier CGS program awards world-class doctorate students at Canadian universities who demonstrate strong leadership skills and a high standard of scholarly achievement in social science and humanities, natural sciences, engineering and health.
Over the course of three years, Martins-Robalino will receive $150,000 in funding to support his PhD research in structural engineering, supervised by Civil Engineering Professor Dan Palermo.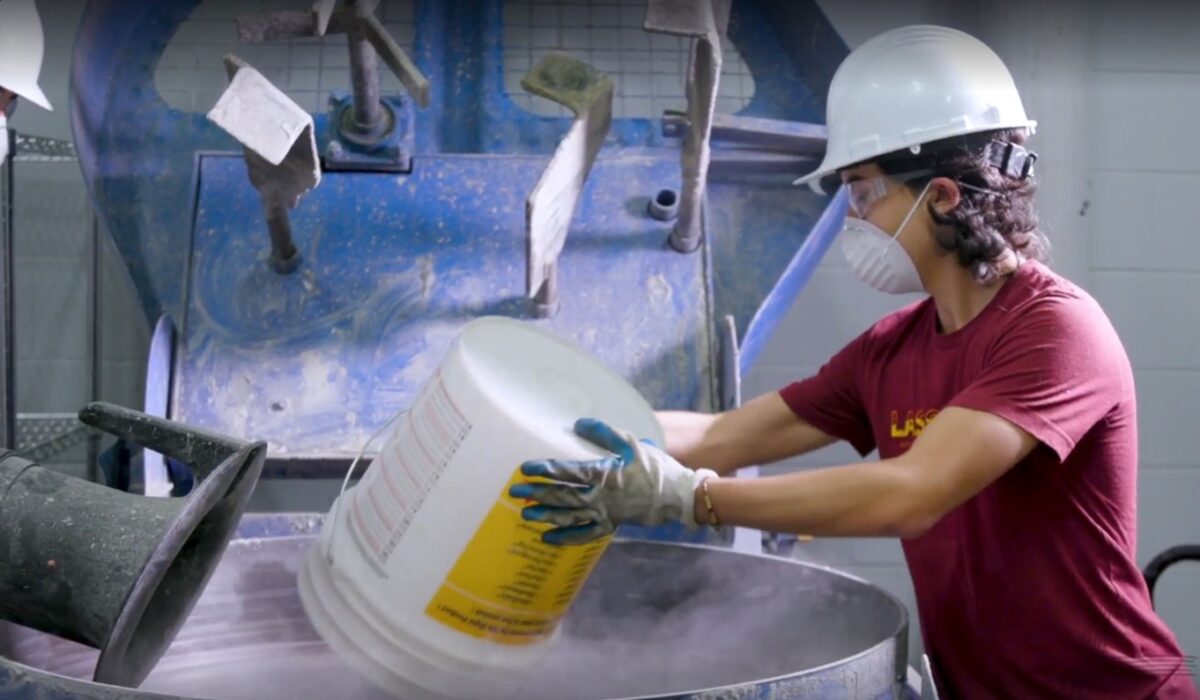 Martins-Robalino's research explores new and novel materials for the construction of shear walls. Shear walls are an essential component of buildings used to protect against lateral forces from destructive events such as hurricanes and earthquakes.
"Buildings can require significant repairs, even when they're built with sufficient amounts of reinforcement," says Martins-Robalino. "We want to look into replacing traditional materials with newer ones to make buildings more resilient and sustainable."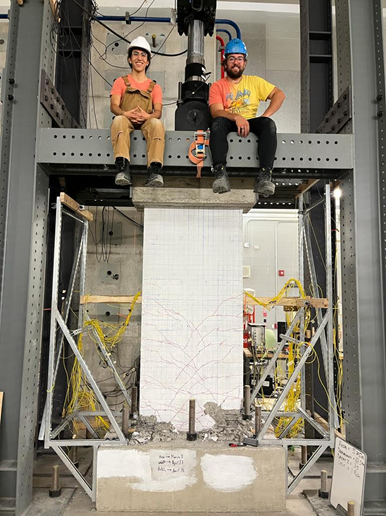 His work is particularly focused on the structural applications of Shape Memory Alloys (SMAs), which are flexible metal materials that can return to their original shape after exposure to forces. Nitinol, an SMA composed of Nickel and Titanium, is one example of a material studied by Martins-Robalino which demonstrates promising advantages for building applications such as superelasticity. He is also exploring fibre-reinforced concrete to provide enhanced tension capacity in structural elements.
Recently, Martins-Robalino presented his work at the Canadian Society for Civil Engineering 2023 Annual Conference, held in Moncton, New Brunswick and received second place award for Best Student Paper.
"One of my professors described civil engineering as looking at the world as it is and trying to make a better version in the future – this is what I'm trying to do with my research," he says.
Beyond his exciting research, Martins-Robalino is also looking forward to continuing his work with his supervisor, Dan Palermo.
"When I started my master's with Dan Palermo, he was a very hands-on teacher; ready to answer any questions and help me solve problems," says Martins-Robalino. "He's so passionate about his work and that transfers to his students. He really motivates you to push forward and believe, even if it seems like the path is not clear."
With funding from the Vanier CGS program and the support of Lassonde behind him, Austin Martins-Robalino is well-equipped to embark on his PhD journey and take his research to new heights.
Congratulations Austin!