---
Lassonde connects first-generation students with alumni at a professional networking event
---
On February 8, 2023, York University's Lassonde School of Engineering hosted a professional networking event for first-generation undergraduate students at Lassonde. The event brought together alumni and current students who are or have been the first in their family to receive a bachelor's degree.
Lassonde welcomed alumni from a breadth of industries and varied programs, including Mechanical Engineering, Software Engineering, Civil Engineering, Computer Science and Business Administration.
This event was made possible through Lassonde's Equity, Diversity, and Inclusion (EDI) fund, created to empower community members to lead and design activities that help promote EDI initiatives at Lassonde.
"As a first-generation learner who has benefited from postsecondary studies, I'm passionate about opening doors to other first-generation learners, especially those from underserved-communities," reflected Dean Jane Goodyer.
At York University, more than 30% of full-time students are the first generation in their families to attend higher education. This professional networking event was designed to support their success by empowering them to overcome social and professional barriers, in alignment with Lassonde's commitment to building a more just, equitable, diverse, and inclusive community.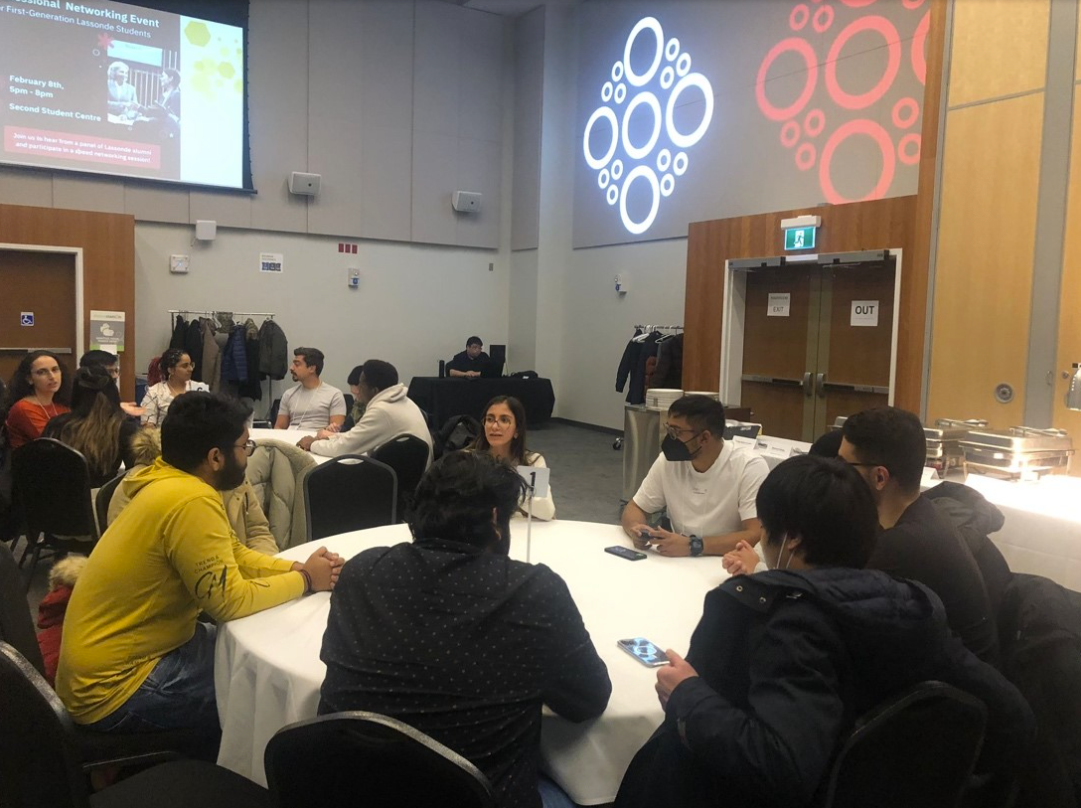 "First-generation students are an important part of Lassonde's fabric," says Jeffrey Harris, Director of Common Engineering and Associate Professor, Mechanical Engineering at Lassonde, who led this event. "They enrich the learning environment for everyone, and their diverse perspectives are valuable for the work we do as Creators. By networking, students can find role models and mentorship."
The event began with a panel presentation from three successful working professionals who were first-generation students themselves. They reflected on their reasons for pursuing higher education and their experiences during and after university. This was followed by a speed networking session in which small groups of students were paired with alumni for conversations. Following this, attendees were invited to mix and mingle over hors d'oeuvres.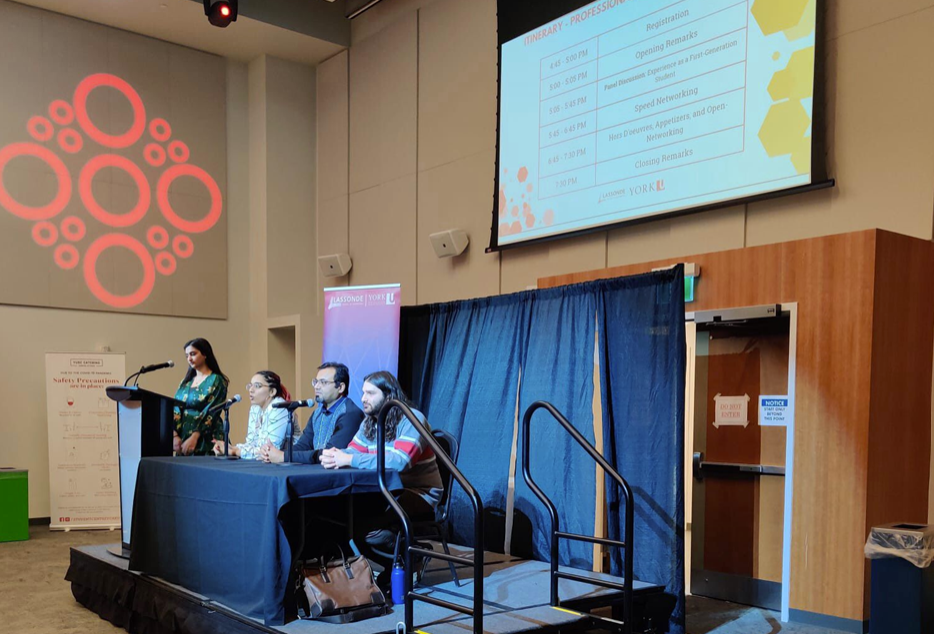 Students appreciated the opportunity to make connections and learn from alumni.
"I found it valuable to hear alumni from a variety of majors share their experiences and talk about how they have grown. I made successful connections with both the alumni and other first-generation students who attended this event," said Kushagra Thakur, a first-generation learner and undergraduate student in Lassonde's Computer Science program.
"I wish we had an event like this when I was still a student," said Thien Tran, Junior Mechanical Engineer at TMS Lighting Inc. and Mechanical Engineering alumnus. Thank you to everyone who made this event a success including alumni, students, faculty and staff members.