---
Lassonde Dean Jane Goodyer Awarded Honorary Doctorate for Advancing Engineering Education and Women in STEM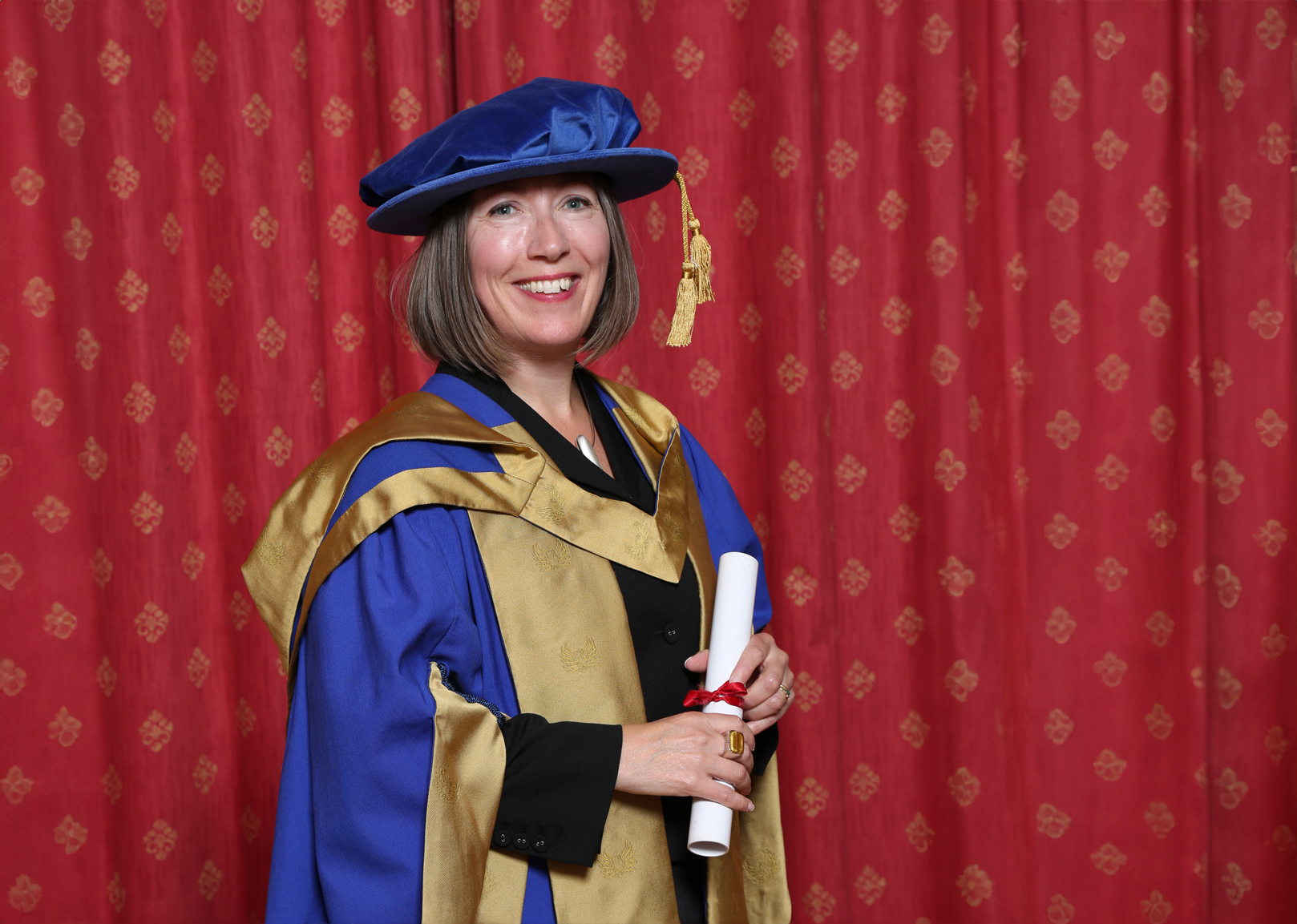 On July 18, Dr. Jane Goodyer, Dean of the Lassonde School of Engineering at York University, received an Honorary Doctor of Technology degree from her alma mater, Coventry University in the United Kingdom. Bestowed during a graduation ceremony at Coventry Cathedral, the recognition was a testament to her outstanding contributions to engineering education and dedication to promoting women in engineering.
"I am deeply honoured," said Dean Goodyer. "While it was very challenging for me, as a first-generation learner who faced many personal struggles, to first earn my BEng (Hons) in Production Engineering and to return to complete a PhD, my education has completely changed my life. The doors it opened have driven me to make education more accessible for other women and underrepresented groups in Science, Technology, Engineering and Mathematics (STEM)."
As Lassonde's chief academic and administrative officer, Jane leads an inclusive community of engineers, scientists, and entrepreneurs towards achieving Lassonde's strategic academic goals. Prior to joining the School in 2018, she worked for 12 years at Massey University, New Zealand, in various leadership roles, including Head of the School of Engineering and Advanced Technology. Having led New Zealand's first Degree Apprenticeship pilot program, she's now introducing this extraordinary first in Canada. Launching Fall 2023, the fully work-integrated Digital Technologies degree program is a uniquely flexible, cost-effective alternative to traditional university study that allows learners to be fully employed and gain a qualification, without going into debt.
Dean Goodyer is driven to make education more accessible, advancing women and other underrepresented groups in engineering. In 2016, she launched engineering outreach programs for girls across New Zealand. Today, she continues this work through Lassonde's k2i (kindergarten to industry) academy, engaging youth and K-12 educators in hands-on, free STEM programs. Since 2020, k2i has reached 6,000+ individuals in 175,000+ hours of engagement and generated $5M+ in funding. The academy designs its work alongside some of the largest and most diverse public school boards in Canada.
"I'm passionate about collaborating with others to dismantle barriers and contribute to a more inclusive and equitable future in which every aspiring engineer is empowered to thrive," said Dean Goodyer.
Coventry University also conferred an Honorary Doctorate on The Specials guitarist and musical legend Lynval Golding for his contributions to music and actions to address discrimination over the years. One of the original members of The Specials, he took the world by storm in the late 1970s and early 1980s with his catchy ska tunes, hard-hitting lyrics and stand again racism.
The award ceremonies recognized the remarkable achievements of exceptional individuals dedicated to their respective fields and their shared goal of creating a more inclusive, harmonious society.