---
Lassonde marks International Day of Women & Girls in Science with 'Picture a Scientist' EDI panel
---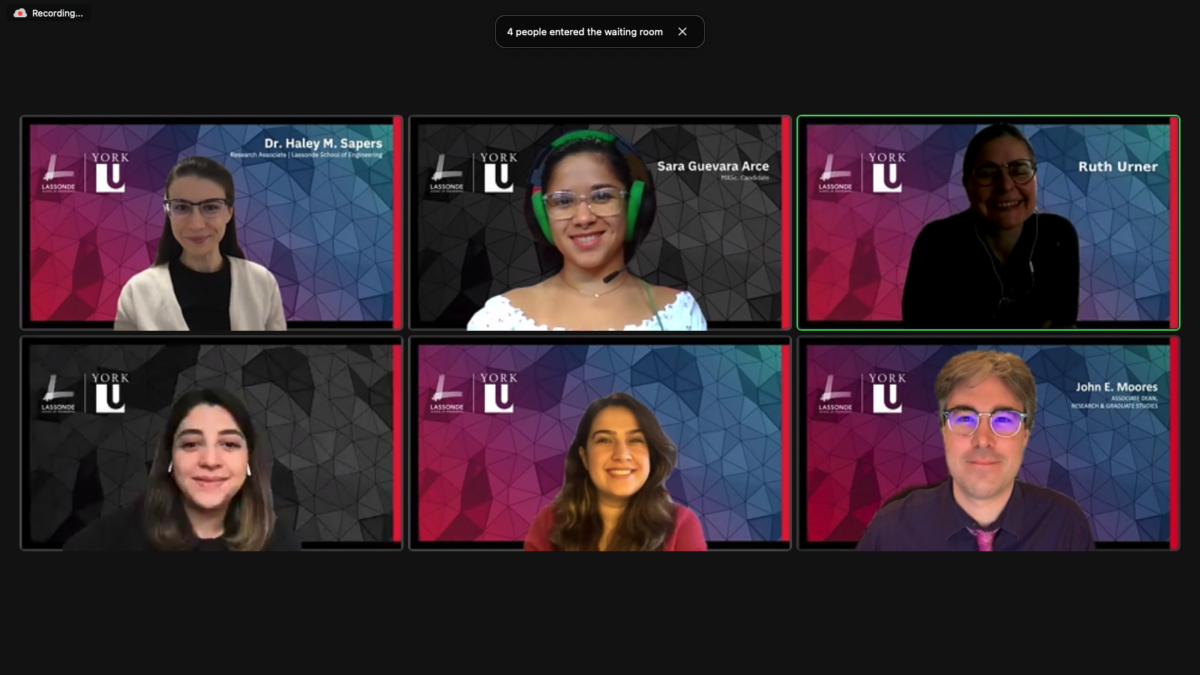 In recognition of the International Day of Women & Girls in Science, Lassonde hosted 'Picture a Scientist: An EDI Panel Discussion.' The event explored advancing diversity in STEM, centred on a discussion around the 2020 documentary film Picture a Scientist.
The discussion was hosted by Professor John Moores, Associate Dean, Research & Graduate Studies at Lassonde, and included panelists from various specializations in STEM. The panelists emphasized the importance of seeing women represented in STEM fields, which in turn inspired their own career paths in science and engineering.
The panel featured:
Sara Guevara Arce, Masters student in Civil Engineering
Bahar Dehqani Viniche, PhD Student in Civil Engineering
Saghar Bagheri, PhD student in Electrical Engineering and Computer Science
Dr. Haley Sapers, Research Associate in Planetary Exploration and Astrobiology
Dr. Ruth Urner, Assistant Professor in the Department of Electrical Engineering and Computer Science
While the panelists' backgrounds varied, they all shared a common desire to enter STEM from an early age and it was only as they progressed through school that they became aware of the existing gender biases. They noted the significance of role models in advancing diversity and inspiring the next generation of women engineers and scientists.
One of the key takeaways from the discussion was the importance of normalizing conversation about diversity in STEM so that we can continue to address issues of equity, diversity and inclusion. Attendees were encouraged to become advocates for increasing diversity and seize opportunities to make a difference for women and girls in science.
View the event recording to hear the full discussion.