---
Lassonde Professional Development Introduces New Course on Financial Crimes and Countermeasures

Lassonde School of Engineering is introducing Financial Crimes and Countermeasures, a new course offered by Lassonde Professional Development. This comprehensive program equips individuals with the knowledge and skills to combat and prevent financial crimes in an ever-evolving digital landscape. Throughout the eleven-week online course, participants will delve into the study of how global financial crimes are identified, conducted and monitored while gaining a deep understanding of emerging technologies crucial in fighting financial fraud. Through interactive lectures and practical case studies, the course will explore various topics such as the history and types of financial crimes, regulatory frameworks, the role of financial intelligence units and challenges in law enforcement. Additionally, participants will examine the application of technology in detecting and preventing financial crimes, with a focus on machine learning, artificial intelligence, analytics, encryption and information sharing.

The course is led by a team of expert instructors with extensive experience in the field.
Amber D. Scott
Amber D. Scott, the Founder & CEO of Outlier Solutions Inc., also known as Outlier Compliance Group, is a seasoned professional in the field of compliance. Her Canadian compliance consultancy specializes in areas such as anti-money laundering (AML), privacy and regulatory compliance. With a wealth of experience gained through in-house positions at prominent securities firms and banks, Amber's expertise in the industry is extensive. Known as a compliance geek with a fervour for technology, she combines her passion for both fields to provide exceptional services to clients.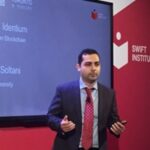 Reza Soltani
Reza Soltani is a solutions architect at a global fintech company and an instructor at York University. His doctoral research delved into the development of privacy-respecting user-centric digital identity models that allow users to have complete control over their digital identity and the utilization of emerging technologies, including machine learning, for effective fraud detection. Reza's passion lies in designing a secure and inclusive digital landscape, as well as mentoring aspiring researchers and engineers on cutting-edge security projects.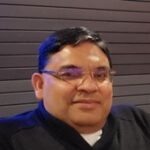 Dr. Faisel Saeed
Dr. Faisel Saeed is a Subject Matter Expert on Financial Crimes with a PhD in Computer Science (Artificial Intelligence) from Oklahoma State University. With 25 years of experience in the Canadian and international financial service industries, he has held senior leadership positions in AML analytics, fraud containment and technology management. Dr. Saeed is a published author and media advocate, raising awareness on financial crimes.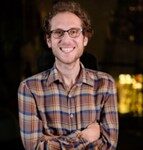 Jason Yarmolinsky
Jason Yarmolinsky is an accomplished instructor with diverse experience from the Big Four accounting firms, a multinational education organization and the Ontario government. Currently, he is a Senior Internal Auditor with the City of Toronto, specializing in assurance/advisory engagements and fraud investigations. Jason's teaching approach is focused on making material interesting, engaging and understandable. Jason holds an MBA, BBA and is a Certified Internal Auditor, he is also certified in Risk Management Assurance and Control Self-Assessment.

Peter Conforti
Peter Conforti is a manager with the Ministry of Finance – Investigations Branch, where he oversees a team of Investigators who investigate offenses related to Ontario's tax and benefits programs. Previously, Peter held the position of Senior Forensic Accounting Investigator, where he managed specialized accounting engagements with internal and external clients, including financial, compliance and operational reviews and investigations. Peter is a Chartered Professional Accountant (CPA) and is Certified in Financial Forensics (CFF) with the American Institute of Certified Public Accountants (AICPA).
Don't miss out on this opportunity to enhance your skill set and make a positive impact on the financial sector. Visit the Lassonde Professional Development website for more information about the Financial Crimes and Countermeasures course.