---
Lassonde Space Engineering Student Accepted into European Space Agency's 2022 CubeSat Summer School
Haya Mohamed, a 4th year Space Engineering student at York University's Lassonde School of Engineering, has been accepted into the European Space Agency's 2022 CubeSat Summer School in Belgium, where she will be one of the first participants in an innovative new training program for university students with engineering and physics backgrounds who are highly motivated to pursue a career in the space sector.
The summer program starts in August 2022, at Galaxia, in Transinne, Belgium, as part of the European Space Security and Education Centre (ESEC). This four-week experience gives a select group of students the opportunity to learn about the entire project lifecycle of a CubeSat mission, from design to launch, getting hands-on experiential learning in areas such as project management assembly, operations and satellite communications.
Experiential learning is something Mohamed is passionate about; she has been actively involved with many initiatives throughout her years at Lassonde. Most notably, in 2020, she began working with Lassonde's kindergarten to industry (k2i) academy, as a program mentor lead for the Helen Carswell STEAM program. In this role, she worked closely with 10 high school students and guided them as they completed research projects inspired by the United Nations Sustainable Development Goals (UN SGDs).
"k2i academy provides a space where students can work together towards a common goal and find a solution to a problem," says Mohamed. "Engineering really has a place for everyone, and by showing other students that they belong in engineering, I realized that I belonged as well."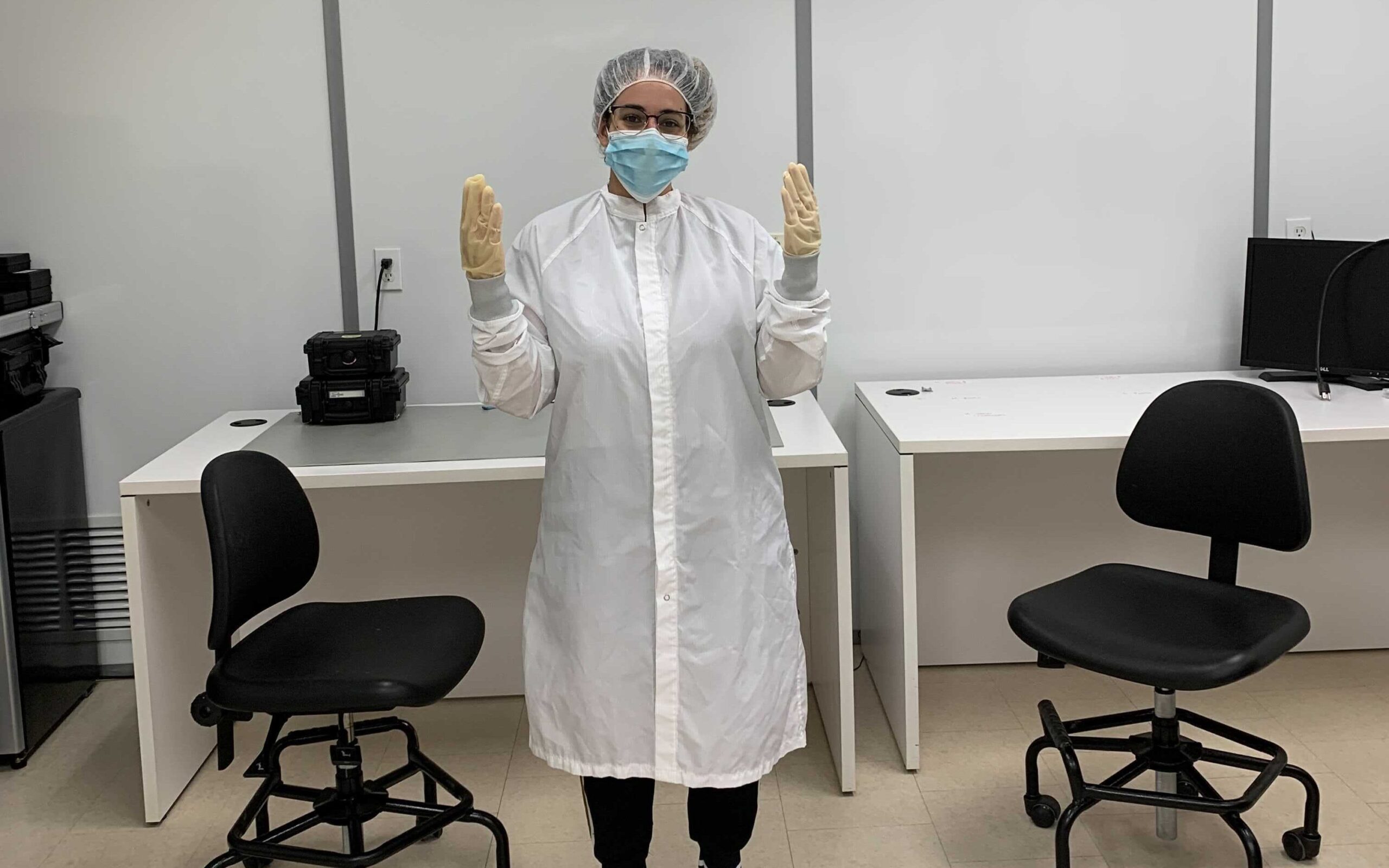 Haya Mohamed also gained hands-on experience by participating in a Space Engineering research project with Lassonde professor Franz Newland. She joined his team as a systems lead, where she was able to gain a new perspective on space engineering. Her job was to focus on small details such as the integration of different components, and she found an interest in the attention to detail that engineering requires.  
She also joined ESSENCE, a CubeSat Team at York University, funded by the Canadian Space Agency Grant, which is launching a 3U CubeSat to monitor the northern permafrost using a wide-angle camera. The experience of working on this CubeSat mission, along with the other initiatives she took part in, gave her the practical experience she needed to apply – and get into – the CubeSat Summer School.
"The CubeSat Summer School is a once-in-a-lifetime opportunity," says Haya Mohamed. "I can't wait to see the facilities up close and get an inside look at what a career in the space engineering field is like. I'm going into this experience ready to absorb everything they will teach me, and I hope this experience can help me launch my career in space engineering."