---
Lassonde student team places second in 2022 ECCE App Challenge 
---
A Lassonde graduate student team took home second place in the 2022 Esri Canada Centres of Excellence (ECCE) App Challenge. Geomatics engineering student Amirhossein Nourbakhshrezaei and civil engineering students Artem Solovey and Adonai Garcia were members of the second-place team, Soterians.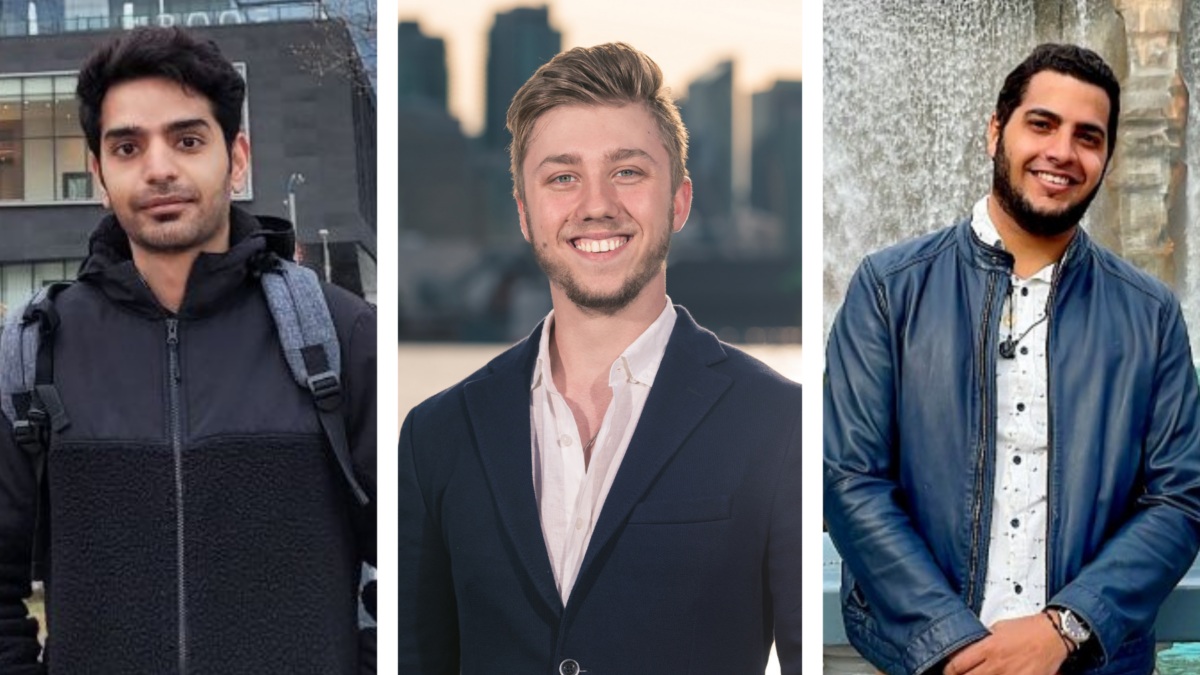 The ECCE App Challenge is an annual competition held by Esri Canada aimed at promoting innovation and creativity within the Esri Canada GIS Centres of Excellence. Twenty five teams of students from 11 ECCE universities across Canada were tasked with creating new and unique apps powered by Esri technology and open data to help address a problem related to a specific theme. This year's theme was Natural Disasters or Emergency Preparedness.
Led by Professor Costas Armenakis and Professor Mojgan Jadidi, the Lassonde team designed 'YorkU Soteria' an app designed to work with official emergency authorities to keep its users safe and informed during and after a major emergency takes place. The app allows users to keep track of their loved ones, see relevant posts from social media around them, get information and assistance from other users and help others by reporting important events and misinformation. Users can also see relevant products and services available around them and safe route options to get between different locations. The app is available to view online.
Although the competition was fierce and the team faced many challenges along the way, they found the experience a great way to connect with one another, develop creative ideas and meet new people. The team learned a lot about various things that everyone can do to protect themselves and others during times of crisis and their diverse experiences and perspectives allowed them to come up with innovative solutions together using a design-thinking approach.
All three students brought a wealth of personal and professional experiences to this competition. Garcia is from the Dominican Republic with two Master's degrees, in Micromobility and Drones, and has experience working for the government in the public sector. He helped start several sustainability initiatives, including opening a zero-waste store. Solovey is from Ukraine, with an undergraduate degree in Software Engineering. He previously founded a rideshare company at York University, called YURide. Nourbakhshrezaei is from Iran and has a Master's degree in GIS. He previously built a waste management application called Dehmand and is currently working on his PhD in Geomatics.
Since the conclusion of this competition, the team members have continued working together on several projects including launching a startup and organizing a hackathon.