---
Lassonde Welcomes Undergraduate Student Researchers for Summer 2021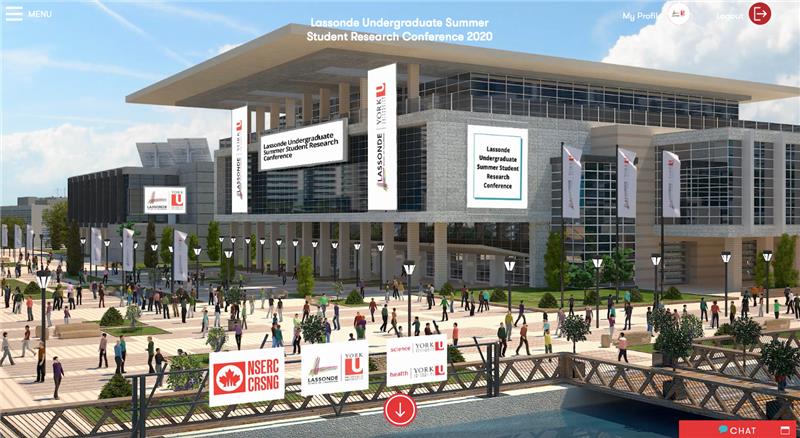 In May, the Lassonde School of Engineering welcomed 62 undergraduate student researchers for the 7th annual Lassonde Undergraduate Research Awards (LURA) and Natural Sciences and Engineering Research Council of Canada Undergraduate Student Research Awards programs (NSERC USRA).
These students will be working on various research projects alongside Lassonde faculty members for the duration of the summer term. "For many of us, summer encounters with research can be the spark that ignites a life-long passion for inquiry in engineering and science," said John Moores, Associate Dean of Research and Graduate Studies. "Getting to experience how world-class research is actually done provides our students with a sense of accomplishment and the confidence that they, too, can make a contribution to advance knowledge and solve global problems."
This year, the Lassonde School of Engineering awarded 17 NSERC USRA and 45 LURA, with each student receiving a minimum stipend of $10,000. Incoming students include representatives from multiple programs across the Lassonde School of Engineering and York University as well as the University of Toronto, University of Waterloo and McGill University.
The undergraduate summer research program aims to provide undergraduate students with experience in a professional research environment and give them a chance to take part in experiential education. In 2021, despite the ongoing COVID-19 pandemic, students have embarked on meaningful research experiences with faculty members across all four departments. This year, students are conducting much of their work remotely, but some may be able to access campus facilities to conduct laboratory research, depending on regulations.
"Thanks to LURA, I had the opportunity to participate in research as an undergraduate student. This opportunity helped me see how curiosity, collaboration, and creative problem-solving can be integral parts of the research process," said Arma Khan, a student in the 2020 LURA program, now an MASc student in Mechanical Engineering with Prof. Marina Freire-Gormaly. "It led me to appreciate the role researchers have in the scientific community and inspired me to pursue my master's where I can further delve into research!"
This year, professors have worked tirelessly to provide students with flexible opportunities for engagement and create research environments for students to hone their skills, solve problems, analyze data, write reports and disseminate their findings.
The research projects span across a variety of areas, many of which support the United Nations Sustainable Development Goals (UN SDG), including UN SDG 3 – Good Health and Well-Being; UN SDG 9 – Industry, Innovation, and Infrastructure; and UN SDG 11 – Sustainable Cities and Communities.
Research projects include:
Protecting heritage structures from climate and fire
Robot-based disinfection of COVID-19
Development of autonomous vehicles
Technology to ensure safety of drinking water
Human-computer interaction in virtual environments
In August, each student will get the opportunity to present their findings at the 2021 Summer Undergraduate Conference taking place virtually on August 17, 2021.
In 2020, the Summer Undergraduate Conference included live oral and pre-recorded video presentations from over 60 students and a keynote address from Caroline Floyd (BSc '01). Attendees included government officials, professors, industry experts and students.
Learn more about the program here.
---
This story also appeared in YFile.