---
Lassonde's k2i Academy launches Helen Carswell STEAM Program for Black and Indigenous Youth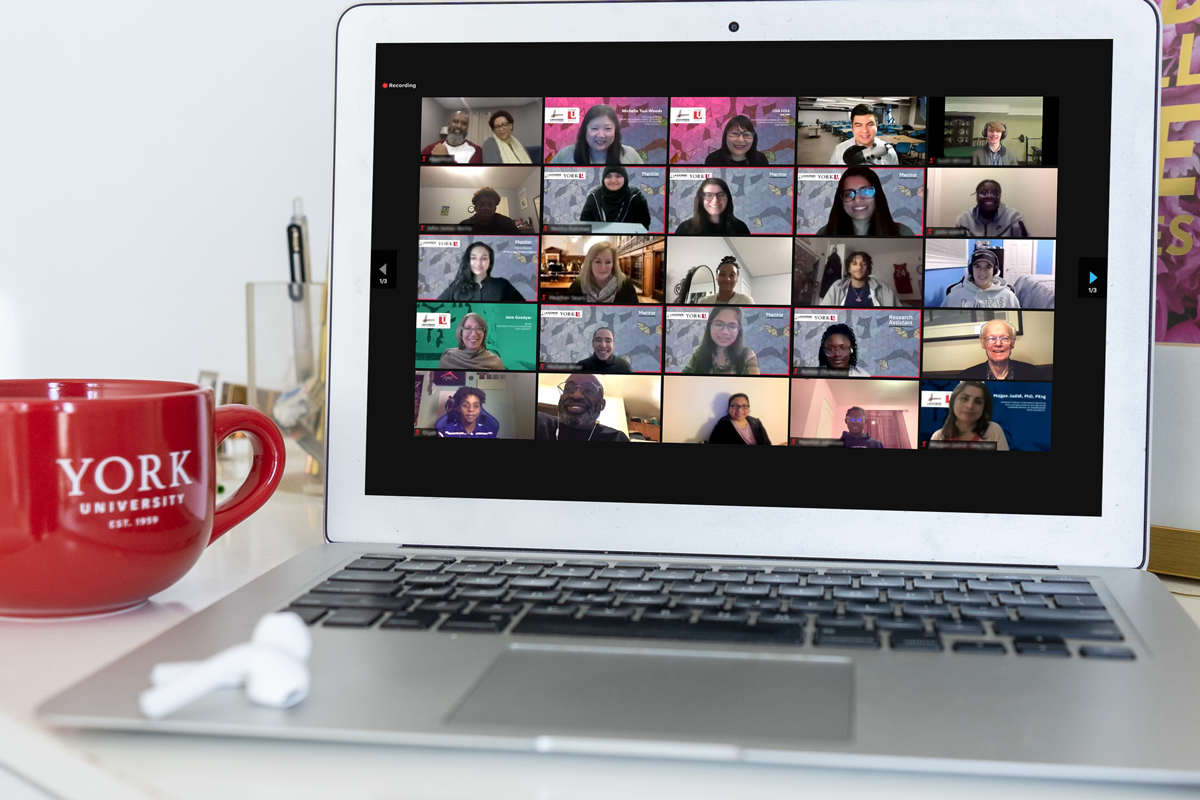 This month, Lassonde's k2i Academy is welcoming 25 Black and Indigenous students from the York Region District School Board (YRDSB) to participate in a 14-week paid research program. The high school students will work on a research project related to engineering, computer science, earth science and/or atmospheric science under the guidance of Undergraduate Research Assistant Mentors, supervised by Lassonde School of Engineering Faculty. Each student that participates in this program will also receive a secondary co-op credit.
All research projects are aligned with the UN Sustainable Development Goals and are focused on making a positive social impact. In this program, Black and Indigenous youth will gain research experience in engineering and technology fields and have the opportunity to network and connect with research faculty and industry professionals. In addition, this innovative program gives Undergraduate Mentors an opportunity to develop their leadership and research skills. Mentors will guide their team to learn about the engineering design process, computational thinking and the application of science and mathematics to solving real-world problems.
Justine Frampton, an undergraduate student in the Atmospheric Science program, is one of the program's Undergraduate Mentors this term and looks forward to developing her research and leadership skills over the coming 14 weeks. "Being a part of a program of such importance has been a very rewarding experience for me," said Justine. "Sharing the brilliance of STEM through inclusivity and creative engagement has not only made a difference to today's youth but also aided in the development of my own self-discovery and growth."
The program kicked off on February 10 with a virtual opening ceremony.
About the k2i Academy
Lassonde School of Engineering is home to the k2i Academy, an innovative ecosystem of STEM educators, thought leaders and partners focused on bringing STEM experiences to youth, educators and communities through the lens of equity, diversity and inclusion. The k2i Academy designs innovative programs that address systemic barriers to STEM post-secondary pathways, enabling students who are underrepresented in STEM, including Women, Black and Indigenous Youth, to explore and access various opportunities. It is committed to building sustainable programs that focus on equitable and inclusive program design that strives to diversify the STEM profession – kindergarten to industry.
For more information on the k2i Academy, email k2i@lassonde.yorku.ca.
About the Helen Carswell Program
The Helen Carswell STEAM Program was made possible due to a generous gift from the Carswell Family Foundation.
Helen Carswell was a registered nurse by trade who demonstrated an entrepreneurial spirit. Most notably in 1974, Carswell co-founded Optech Inc. with her husband Allan I. Carswell. Today, Teledyne Optech is a world leader in high-tech lasers with systems on all seven continents, in space and on the surface of Mars.
Throughout her life, Carswell has been active in the arts, playing piano and the violin and singing for many years. She dedicated much of her community service and philanthropic affairs to supporting arts-based programs.
You can also read this story on YFile.