---
Professor Andrew Maxwell receives 2022 President's University-Wide Teaching Award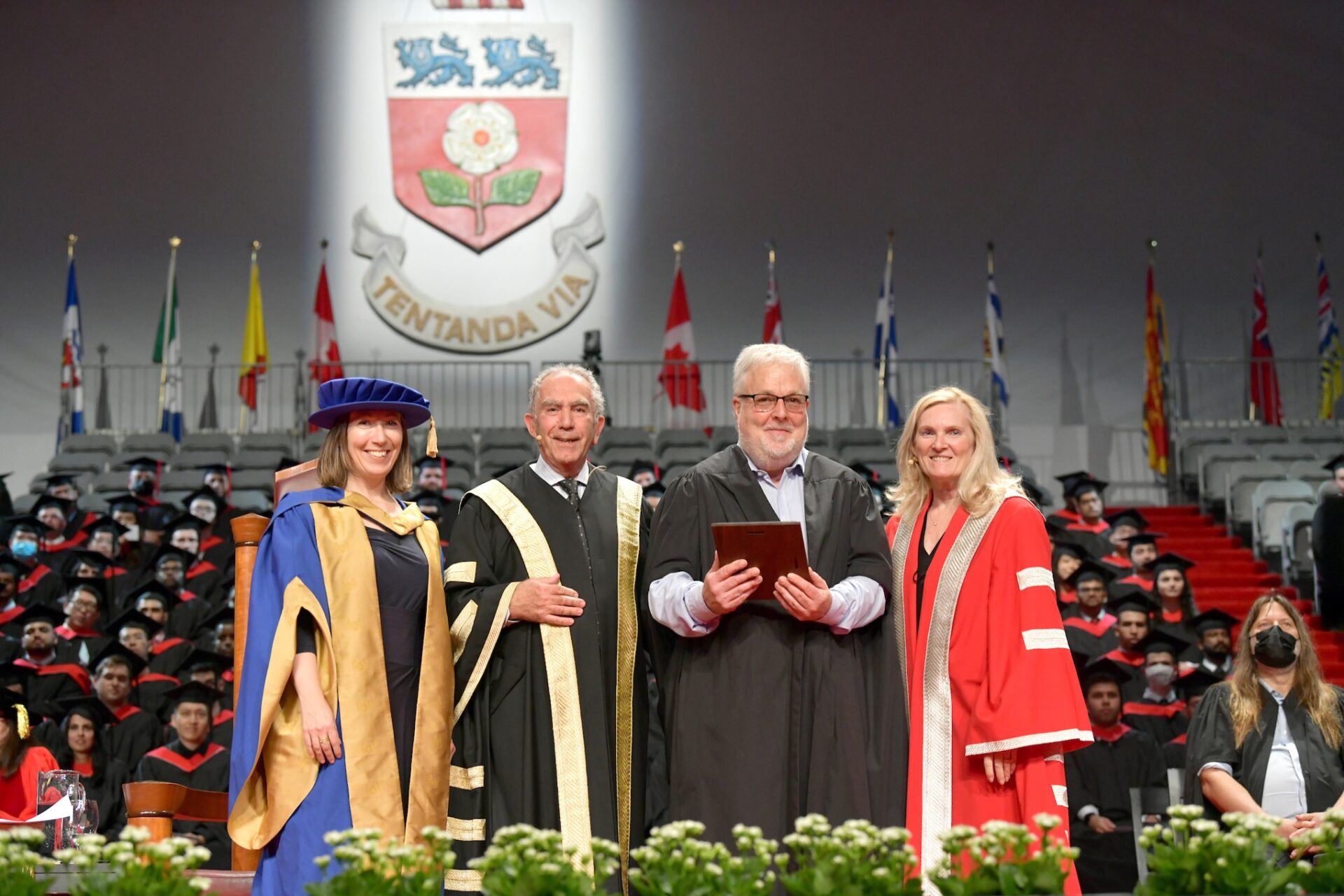 The below is an excerpt from a story originally published in YFile.
Five individuals who have considerably enhanced the quality of learning for York students are recipients of the 2022 President's University-wide Teaching Awards.
Lassonde School of Engineering Professor Andrew Maxwell, recipient of the full-time faculty category.
The purpose of the awards is to provide significant recognition for excellence in teaching, to encourage its pursuit, to publicize such excellence when achieved across the University and in the wider community, and to promote informed discussion of teaching and its improvement.
"York University has a well-established reputation for high quality teaching," says York University President and Vice Chancellor Rhonda L. Lenton. "This past year was no exception, despite on-going challenges associated with the pandemic, as evident in the foundational work of our five extraordinary award recipients who found innovative ways to incorporate international activities, experiential education and technology-enhanced learning to inspire another generation of students to drive positive change in their communities and in the world. We are deeply grateful for the superb contributions of this year's recipients as well as of all our course directors."
The awards demonstrate the value York University attaches to teaching and recognizes individuals who, through innovation and commitment, have significantly enhanced the quality of learning for York students. The recipients are selected by the Senate Committee on Awards. Recipients receive $3,000, have their names engraved on the University-Wide Teaching Award plaques in Vari Hall and are recognized at convocation ceremonies.
Full-time faculty (tenured/tenure stream/CLA) with less than 10 years teaching experience
Professor Andrew Maxwell was selected as the recipient in the full-time faculty category. The nomination file prepared by Professor Alex Czekanski highlights Maxwell has played an active role on the undergraduate curriculum committee since joining Lassonde and has worked with many colleagues to enhance their course proposals and design. He is a leader in the deployment of new technologies in the classroom and online, including using TopHat, iClicker, PollEv, and Peer Scholar. His deep links in the community, both locally and internationally, have enabled him to invite multiple guests to the school, to stimulate student engagement, and inspire the next generation of engineers. In addition to mentoring undergraduate students and supporting graduate students, Maxwell's role in the Bergeron Entrepreneurs in Science and Technology (BEST) Lab allows him to mentor and support over 20 budding technology entrepreneurs from Lassonde, the Faculty of Science and Schulich School of Business. He is also the mentor for Lassonde Engineering Society, Women in Science and Engineering (WISE), Lassonde Renaissance Engineering, and several other student activities.  
Maxwell pioneers new approaches to student learning, such as encouraging first-year engineering students to participate in non-engineering activities across campus, and through active promotion of, and participation in activities such as StartUp Weekend, Engineering Competition, ElleHacks and Engineers Without Borders. Specifically, he has transformed the annual Mercier lecture to a bi-monthly Mercier seminar, so that over 1,000 students a year can meet with visiting guests. This activity is complimented by his active role in the community, where he has videotaped 500 guest lectures, which he not only shows in his classes, but shares with the broader academic community. Maxwell is a member of the evaluation committee for the Academy of Management's Entrepreneurship Pedagogy Award, where he provides feedback and guidance to those developing new entrepreneurship pedagogies. He is also a member of the Entrepreneurial Engineering Consortium, focusing on integrating aspects of the engineering and entrepreneurship curriculum.