---
The 5th Mercier Seminar: Breeding the Global Engineer, Engineering with Soul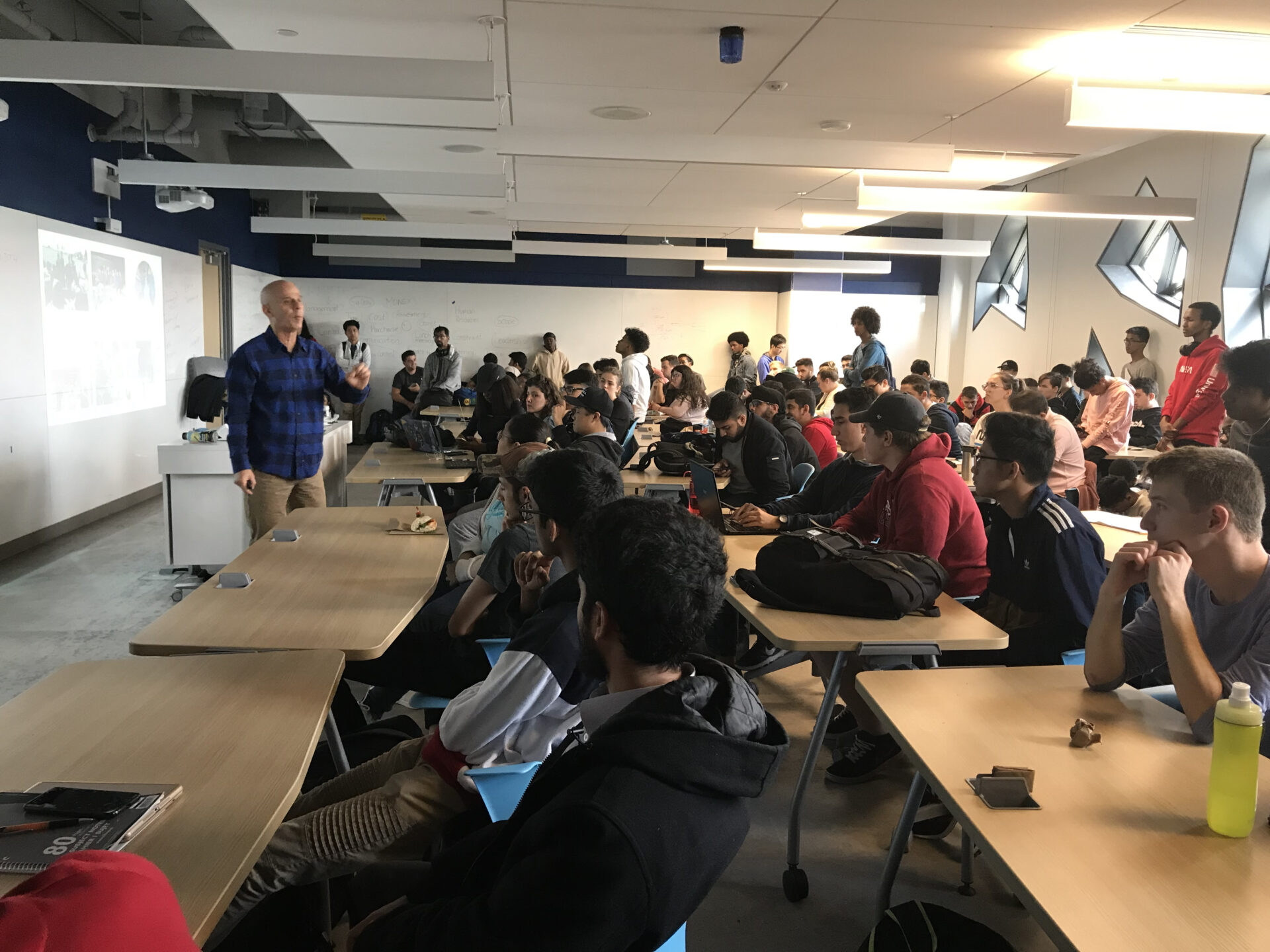 On September 26, the BEST Lab hosted the 5th Mercier Seminar featuring keynote speaker, Dr. Mark Talesnick. He discussed design and sustainable engineering solutions concerning problems in developing communities during his talk, Breeding the Global Engineer, Engineering with Soul.
Dr. Talesnick, an experienced engineer and educator, presented the packed room of students with current societal issues affecting over half the planet. He called on the engineering students to find solutions for them.
Although problem-solving is far from a foreign task for engineering students, the room was left mostly silent. Dr. Talesnick aimed to highlight how although engineers are taught how to solve problems that are mathematical and structural in nature, it can be difficult to translate these skills for problem-solving real-life issues.
It is regular practice for academic institutions to mandate students into taking humanities courses outside of their department. However, as they aren't integrated into their core program, these humanity courses serve no more than a box to check for the students on their path to graduation
The message Dr. Talesnick and Lassonde's BEST program aims to teach students is the importance of engaging the communities they are trying to help. Only with effective communication between people, can root causes of problems be truly understood.
"Being an engineer is more than technical ability, it is being able to understand the social and environmental aspects of issues as well," Jasraj Gill, student of the BEST program, remarks.
Of the program Rashiq Shahand adds, "engineering is a very multi-disciplinary field that inspires solution-making."
If you are interested in International Experiential programs offered through BEST, please visit the https://lassonde.yorku.ca/best/intl-course/