---
Two Mechanical Engineering Professors Honoured by the Canadian Society for Mechanical Engineering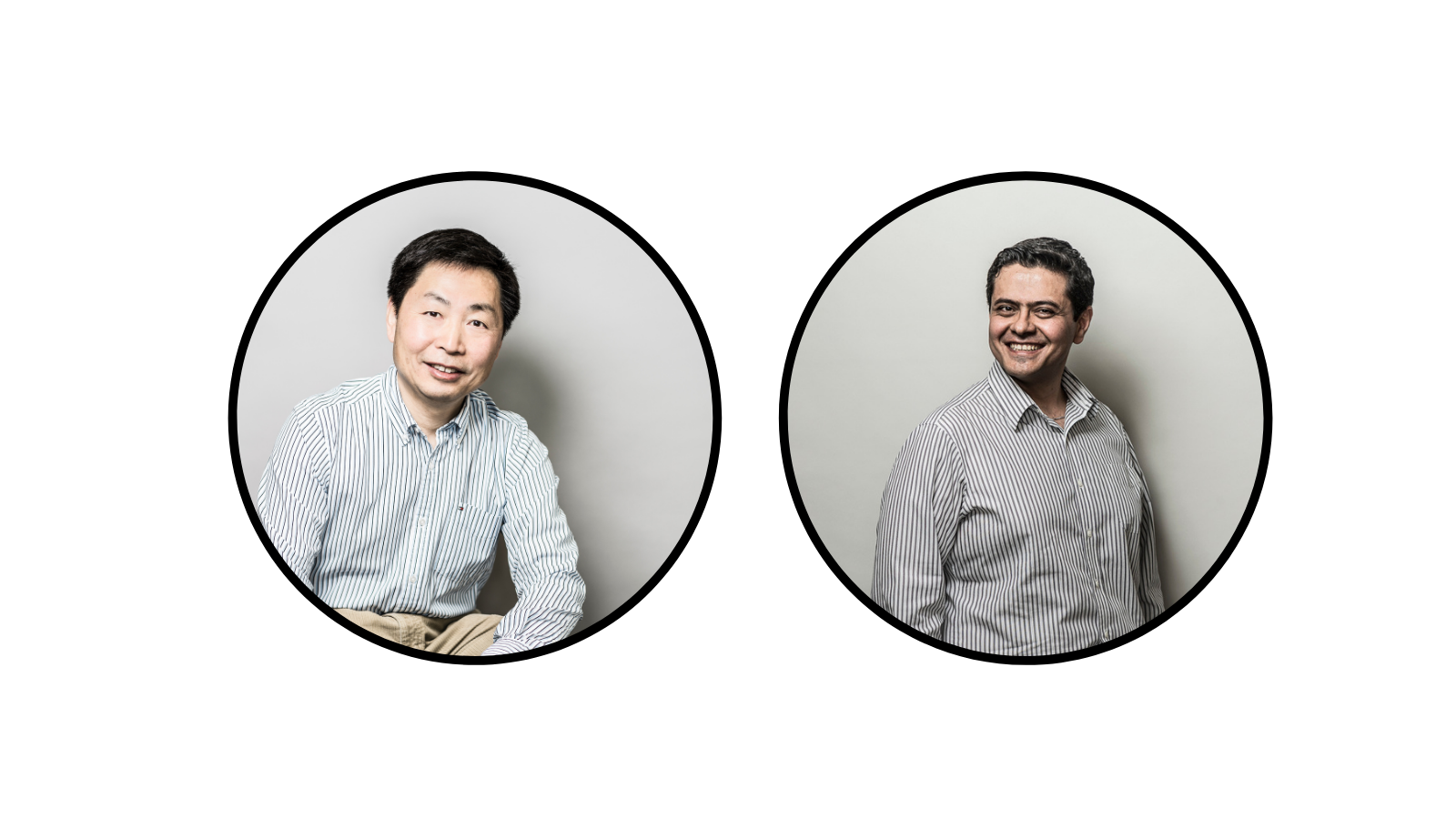 Pouya Rezai, Associate Professor, and George Zhu, Professor and Tier 1 York Research Chair in Space Technology, have received the I.W. Smith Award and the Robert W. Angus Medal from the Canadian Society for Mechanical Engineering!
Dr. Rezai was awarded the I.W. Smith Award for creative outstanding contributions to Mechanical Engineering achieved less than 10 years after receiving a PhD. Dr. Rezai's work on multi-phase fluid dynamics within microfluidic and Lab-on-Chip (LoC) devices has helped understand interactions between biological nano- and micro-particles. This work has great potential in health and safety applications such as pathogen and disease biomarker detection. He was also a recent recipient of funding from the Ontario Ministry of Agriculture, Food & Rural Affairs (OMAFRA) to develop prototype technology for on-site food and water testing. In addition, Dr. Rezai is a recipient of the Early Researcher Award from the provincial government of Ontario, a member of McMaster Engineering's Top 150 Alumni and recipient of the Early Researcher Lassonde Innovation Award.
Dr. Zhu was awarded the Robert W. Angus Medal for his outstanding contributions to mechanical engineering practice in Canada. As a researcher, Dr. Zhu has completed significant innovative research in astrodynamics and aerospace and was recognized as a Top Two Percent Researcher by the Stanford's standardized citation indicators. His impact on mechanical engineering has been profound and Dr. Zhu has been recognized as a College Member of Royal Society of Canada, a Fellow of the Canadian Academy of Engineering, the Engineering Institute of Canada, the Canadian Society for Mechanical Engineering, and the American Society of Mechanical Engineers. He is also the inaugural Academic Director of Research Commons' in the Office of Vice-President Research and Innovation at York University where he has spearheaded great research support to scholars across the University.