---
Undergraduate Women at Lassonde are Breaking the Bias in Mechanical Engineering
---
"Engineering and I go way back," says Ellen van Wijngaarden, as she reflects on what got her interested in pursuing Mechanical Engineering. The Lassonde alumna, now studying for her PhD at Cornell University, recalls that as a child, what first sparked her interest in the field was reading a newspaper article about researchers fortifying tea with iron to prevent anemia during pregnancy. "It showed me the direct application of engineering that can help improve someone's quality of life." This fuelled the passion that led van Wijngaarden to volunteer in various STEM clubs and mentoring opportunities before joining Professor Pouya Rezai's lab at the Lassonde School of Engineering.
For Daphne-Eleni Archonta, a fourth-year Mechanical Engineering student at Lassonde, it was the encouragement of family members and the early recognition of her strong abilities in math by her elementary school teachers that drew her towards science and engineering at a young age. "Everyone in my family works in STEM," Archonta explains, "so my sister and I were encouraged to enter the STEM field." This eventually led Archonta, like van Wijngaarden, to Lassonde and Professor Pouya Rezai's lab.
Both van Wijngaarden and Archonta decided to partake in undergraduate research at Lassonde, enjoying the challenging and interdisciplinary nature of Professor Rezai's lab. In addition to mechanical engineering principles, they also had to learn about concepts in biology and life sciences. A key project they both worked on, was creating microfluidics devices to study the interaction of fluids with biological organisms at the nanometer and micrometre length scales. These micro-organisms serve as model organisms to study human biology in much the same way mice are used.
Van Wijngaarden studied the behaviour of zebrafish larvae in response to various stimuli, ranging from electric pulses to various drugs, with a focus on drug discovery for Parkinson's disease. Work with potential for big impact, since environmental exposure to substances such as heavy metals and neurotoxins is believed to play a key role in various neurological diseases, including Parkinson's. She joined Professor Rezai's lab as a second-year student, initially as a volunteer, but later went on to win three prestigious NSERC USRA awards through the Lassonde Undergraduate Research Program to continue her work.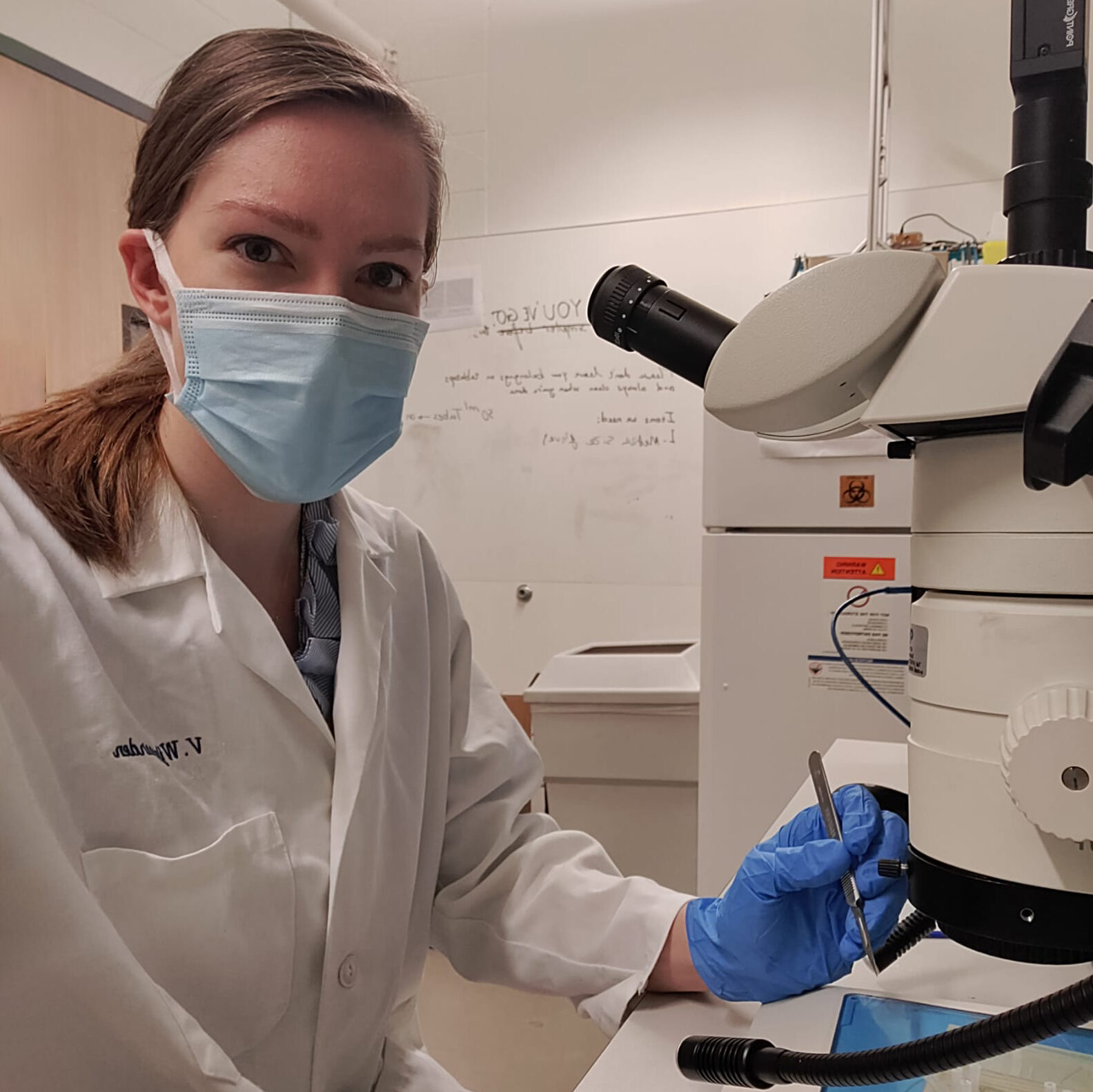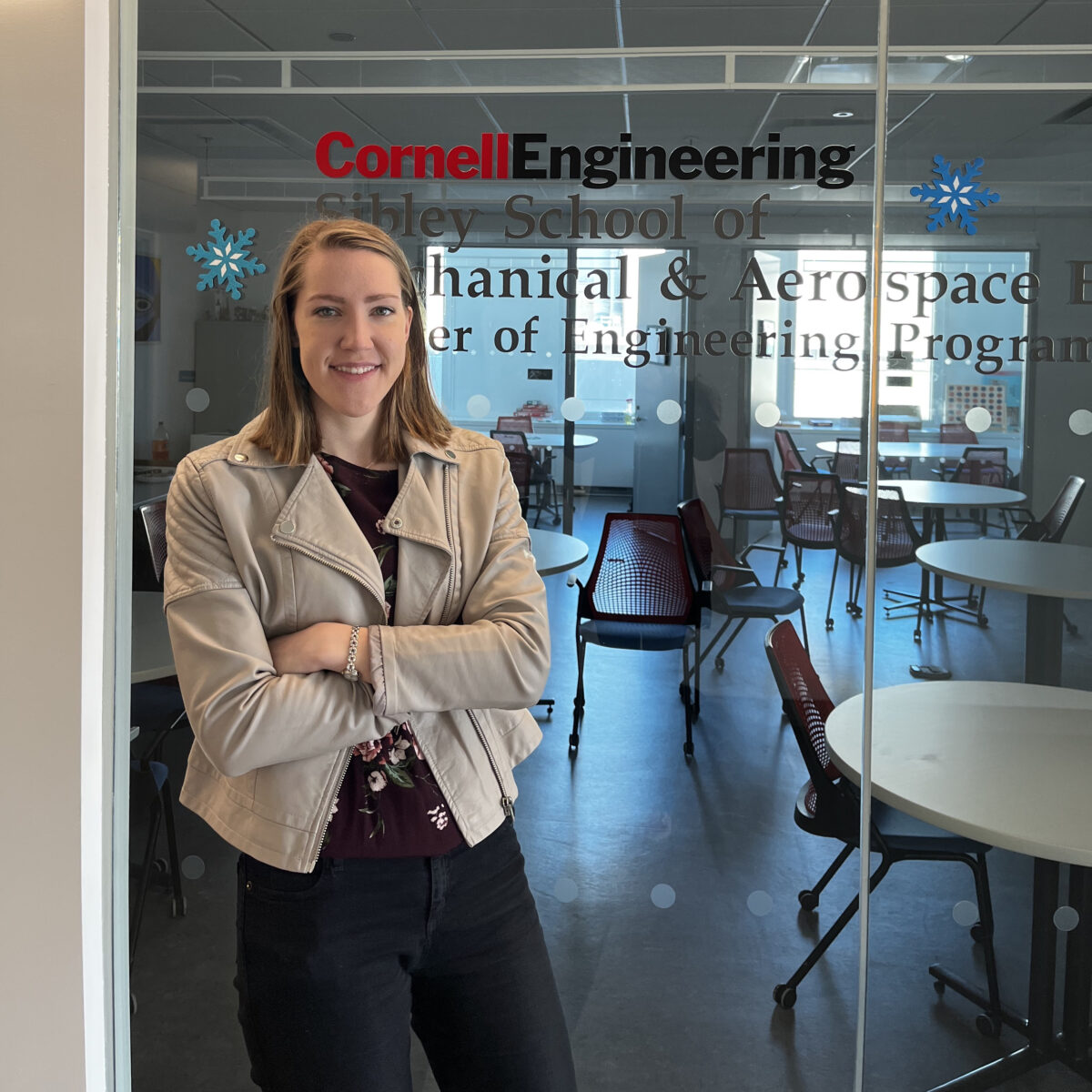 Archonta's involvement with microfluidics research started even earlier. She participated in the Sanofi Biogenius Canada Competition in Grade 12 which challenged high school students to undertake university-level projects. Archonta was paired with Professor Rezai and has worked in his lab since she was 16 years old. "This got me interested in research, I got to use cool equipment I never could have imagined as a high school student," says Archonta. She placed first in the region and went to the national competition.
After joining Lassonde, she was also awarded multiple NSERC USRAs and continued working with Professor Rezai. Archonta focused on C. elegans, a type of worm that only grows to 1 mm, is transparent and has one of the simplest nervous systems. She tested their behaviours to different drugs, stimulants and neurotoxins, including how the worm's egg-laying abilities are affected by electric fields.
Throughout their time in Professor Rezai's lab, Archonta worked closely with her lab mentor and PhD candidate, Khaled Youssef, while van Wijngaarden collaborated with PhD candidate, Arezoo Khalili. Both Archonta and van Wijngaarden have published multiple papers together with their mentors and Professor Rezai as undergraduate students and presented at international conferences, making an impactful contribution to the existing body of knowledge.
"Daphne and Ellen joined my lab with high interest in biomedical research, but what made them very successful was their high level of motivation, determination to pursue graduate studies, and excellent support and training from their lab mentors, Khaled Youssef and Arezoo Khalili. You could see every week that their teams were really enjoying the research projects" said Professor Rezai, who is also the Graduate Program Director at the Department of Mechanical Engineering at Lassonde.
Both women speak of a positive experience throughout their time at Lassonde and in Professor Rezai's lab, however, the road to achieving their many accomplishments, like the journeys of many women in STEM, have not always been easy.
According to Engineers Canada, female-identified undergraduate enrolment comprises only about 24% of students as of 2020, with mechanical engineering having one of the lowest percentages of female students, at 16%, among all engineering disciplines.
Van Wijngaarden spoke openly about her experience as a woman in engineering, saying, "Engineering is a hard major for anyone. It's even harder when you don't have a lot of support and I've seen many women leave the field because of that."
Van Wijngaarden had a strong support system both inside and outside the school, with family, friends and the people she met along her university journey. Now eight months into a PhD at Cornell University, she is continuing her foray into microfluidics, but this time, studying how bacteria respond to mechanical and chemical stresses which has applications in self-healing materials and fighting antibiotics resistance. "I hope that the exciting research we do serves as a motivation for all young people, particularly young women, entering this field and demonstrates how rewarding engineering can be."
Archonta echoed similar sentiments, acknowledging that sexism can be prevalent in STEM fields but stressing that this should not deter women from pursuing their passions. "Mechanical engineering is one of the most diverse disciplines," says Archonta. "From energy, aerospace, biomedical, to construction, Lassonde casts a wide net. There is no way you won't be interested in at least one of the choices or courses in your degree." She urges girls to keep an open mind and consider a STEM career.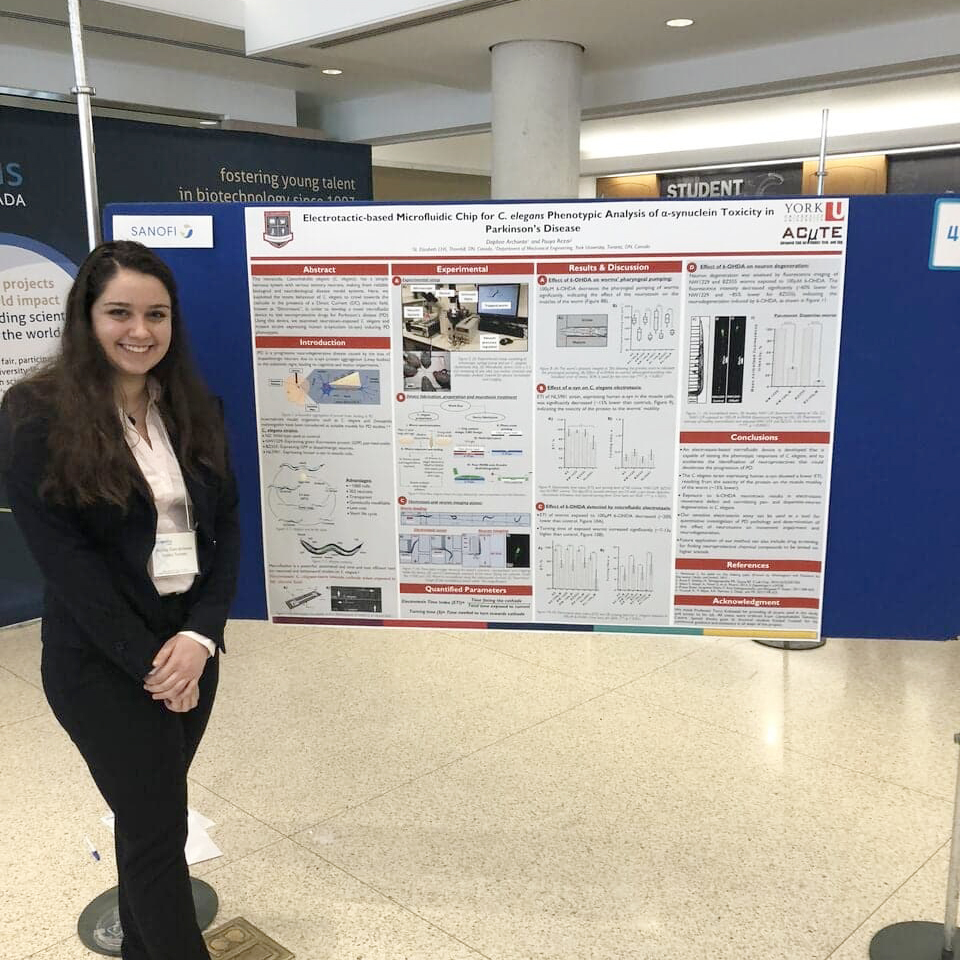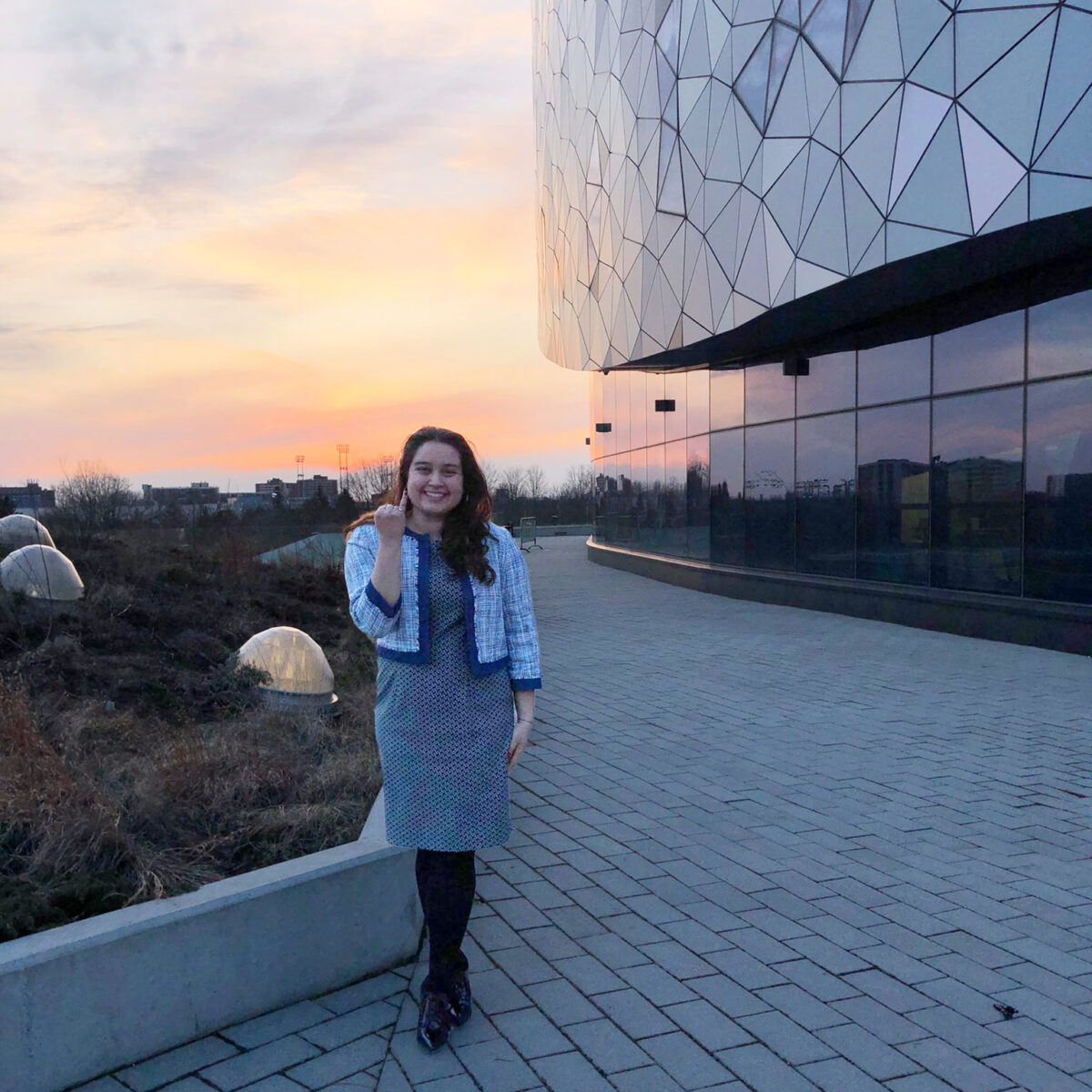 Looking back on her experiences, she feels there have been a great number of people that have helped her on her journey. "Overall, it has been a positive experience with some shadows. It can be hard as a woman, but, hopefully, as the number of women in engineering increases, future generations of girls will have more women to look up to." Within Lassonde, along with her male mentors, Archonta cites Professor Cuiying Jian as a role model and source of inspiration. "She shows how tough and successful a female mechanical engineer can be."
Currently Archonta is faced with the task of deciding on a graduate school. "I'm deciding between bioengineering at Harvard and Mechanical Engineering at MIT. Ideally, I want to combine the two."
With the support of the Lassonde community behind them, these two strong women in Mechanical Engineering are taking it upon themselves to break the bias in STEM and inspire girls to follow in their footsteps.