---
Dreaming Together at the Sudbury Neutrino Observatory (SNOLAB)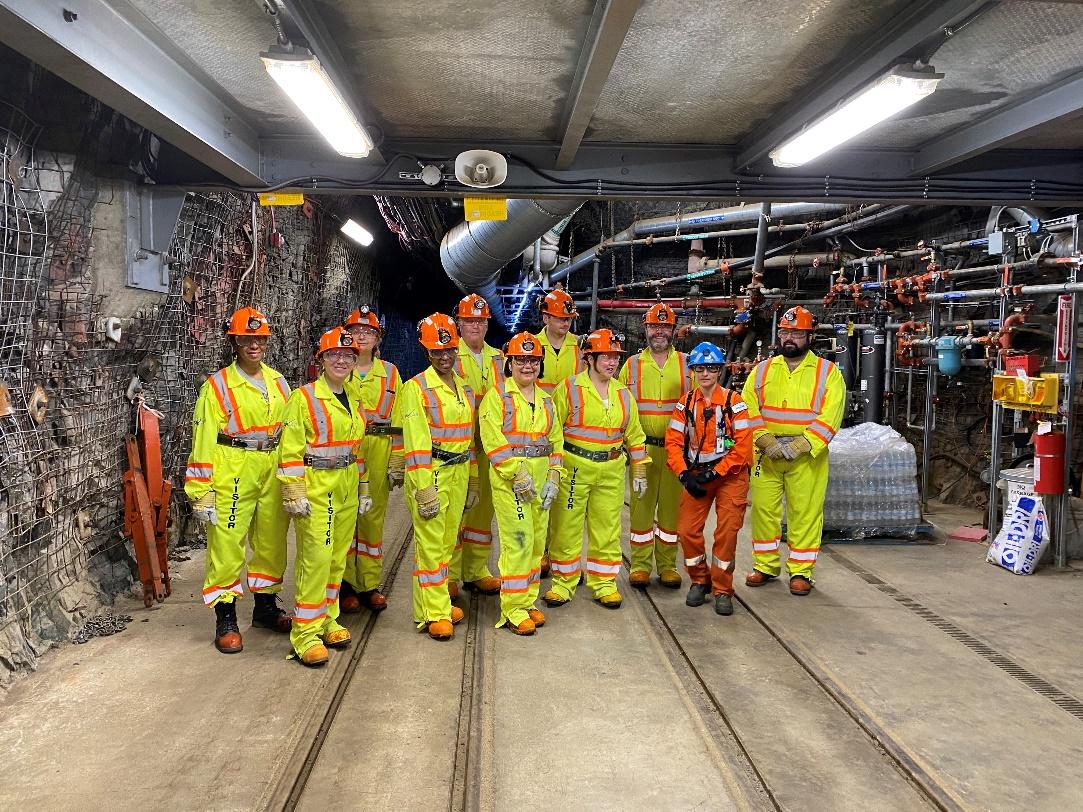 In late March, k2i (kindergarten to industry) academy at the Lassonde School of Engineering, York University brought together a small group of leaders to connect, network, and discuss the future of STE(A)M education in Ontario from kindergarten to industry.
Conversations throughout the two-day workshop focused on various themes around STEM education, including:
The current state of STEM education from different perspectives and locations.
Strengthening relationships in unique ways to build a better future together.
Multi-sector collaborations that not only address the inequities of today but also create new inclusive spaces for teaching and learning for all.
Future collaborations that can bring about transformative change in the STEM education system.
The launch of the k2i academy at Lassonde in June 2020 mobilized a unique ecosystem for change, bringing together collaborators in unique ways to design and implement programs that strategically seek to address challenges in STEM education. This group came together thanks to the networks that the k2i academy has built over the past three years.
Sixteen leaders travelled to meet in Sudbury, Ontario, located on the traditional and ancestral lands of the Atikameksheng Anishnawbek and Wahnapitae First Nation in Robinson-Huron Treaty territory on Turtle Island. They convened two kilometres underground in SNOLAB, the deepest cleanest lab in the world.
"We asked participants to come together to dream," says Dr. Jane Goodyer, dean of Lassonde School of Engineering. "To imagine an inclusive educational system where all people can learn, experience, and explore their curiosity. How do we sustain and cultivate a diverse, creative, and innovative STEM workforce and a scientifically informed public? We emerged from our conversations with many more questions and a newfound commitment to reflect, leverage our collective spheres of influence and resources, and seek out new ways of doing that will empower and support future generations."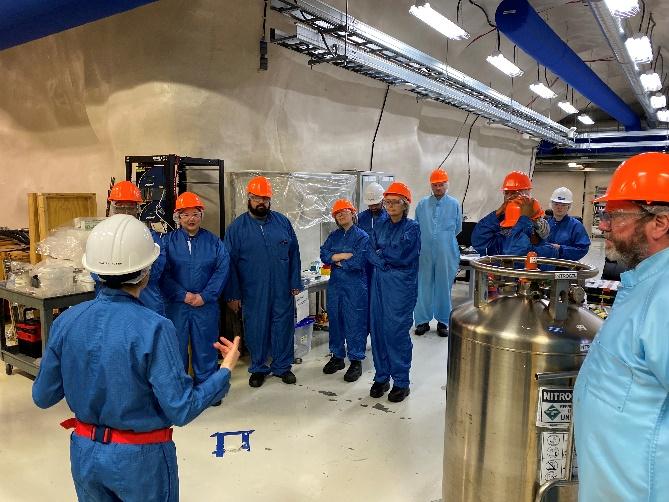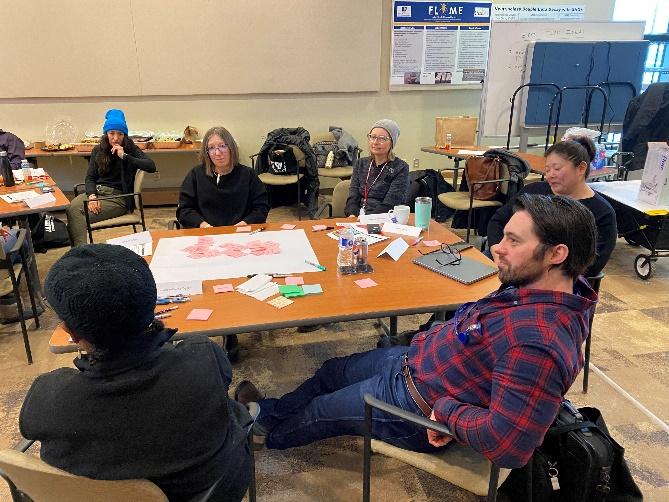 Though attempts have been made by many organizations to address systemic barriers to opportunity in STEM, the solutions have continued to fall short of sustainable, long-term impact and transformation. Despite the ongoing investments in STEM outreach programs across Canada, the barriers are clear. Today, women make up less than 5% of many trades and only 0.6% of undergraduate students enrolled in accredited engineering programs in Canada identify as Indigenous Peoples. In 2016, Statistics Canada reported that 71,365 Black Canadians 25 years and older had a postsecondary certificate, diploma or degree in STEM (close to 1.2 million people in Canada reported being Black) and although 94% of Black youth aged 15 to 25 said they would like to pursue a bachelor's degree or higher, only 60% thought they could.
"To create a new future for STEM that benefits all, educators, government bodies, professional organizations and policy experts must work with students, parents and system leaders to build an ecosystem for systemic change that brings together diverse partners, perspectives and resources in creative, innovative ways," says Lisa Cole Director of Programming at Lassonde's k2i academy. "Most importantly, we must come together and commit to take action."
The Lassonde School of Engineering will reconnect with the participants in the coming months to reflect on this experience. As k2i academy continues this work, Lassonde looks forward to future conversations with additional participants across the educational system, including students, teachers, parents, Indigenous Education System Leaders and Knowledge Keepers, skilled STEM professionals and system leaders in educational policy in 2023/2024.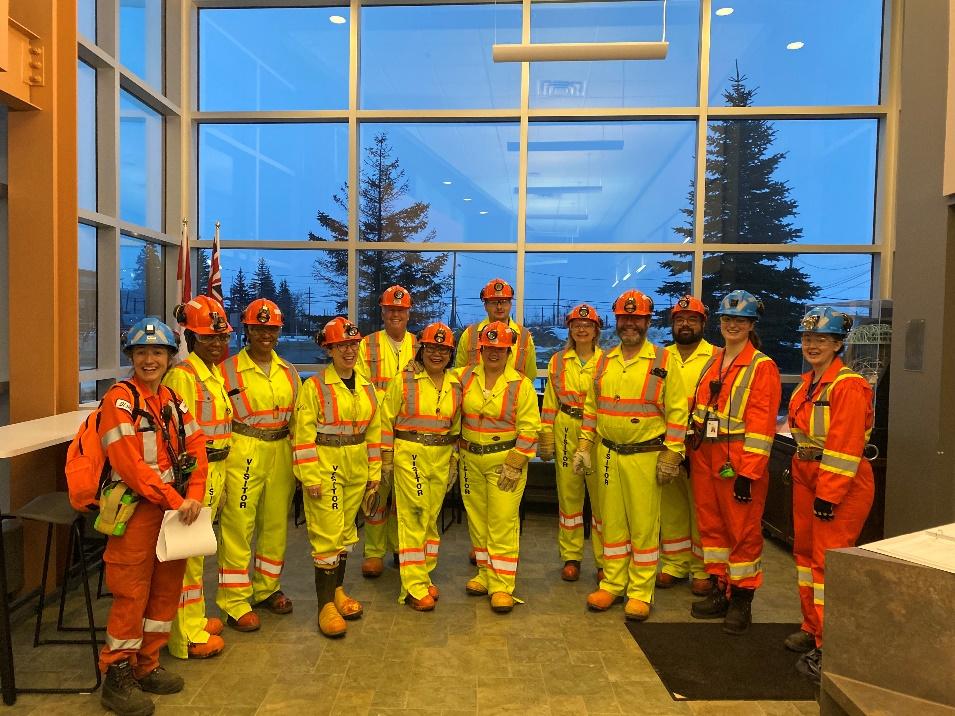 Attendees included Martyn Beckett, Former Assistant Deputy Minister at the Ontario Ministry of Education and Director of Education; Reginald Niganobe, Grand Council Chief Anishinabek Nation; Bryan Bellefeuille, Indigenous STEM & Ojibwe language educator, Algoma District School Board; Heather Campbell, Director Rainy River District School Board; Camille Williams-Taylor, Director Durham District School Board; Camille Logan, Associate Director Peel District School Board; Alison Evans Adnani, Program Lead – Dev Degree, Shopify; Blaire Flynn, Senior Education and Outreach Officer, SNOLAB; Rachel Richardson, Education and Outreach Coordinator, SNOLAB; Sarah Chisnell, Director of Education and Northern Programs, Science North; Brendan Roy, Senior Manager STEM Education, Science North; Jane Goodyer, Dean, Lassonde School of Engineering, York University; Richard Hornsey, Associate Dean Academic & Students, Lassonde School of Engineering; Lisa Cole, Director, k2i academy, Lassonde School of Engineering; Michelle Tsui-Woods, Associate Director, k2i academy, Lassonde School of Engineering; and Ed Wickham, Associate Director Advancement, Lassonde School of Engineering.