---
k2i academy launches new Indigenous Engineering, Technology & Innovation by Design program in Blind River, Ontario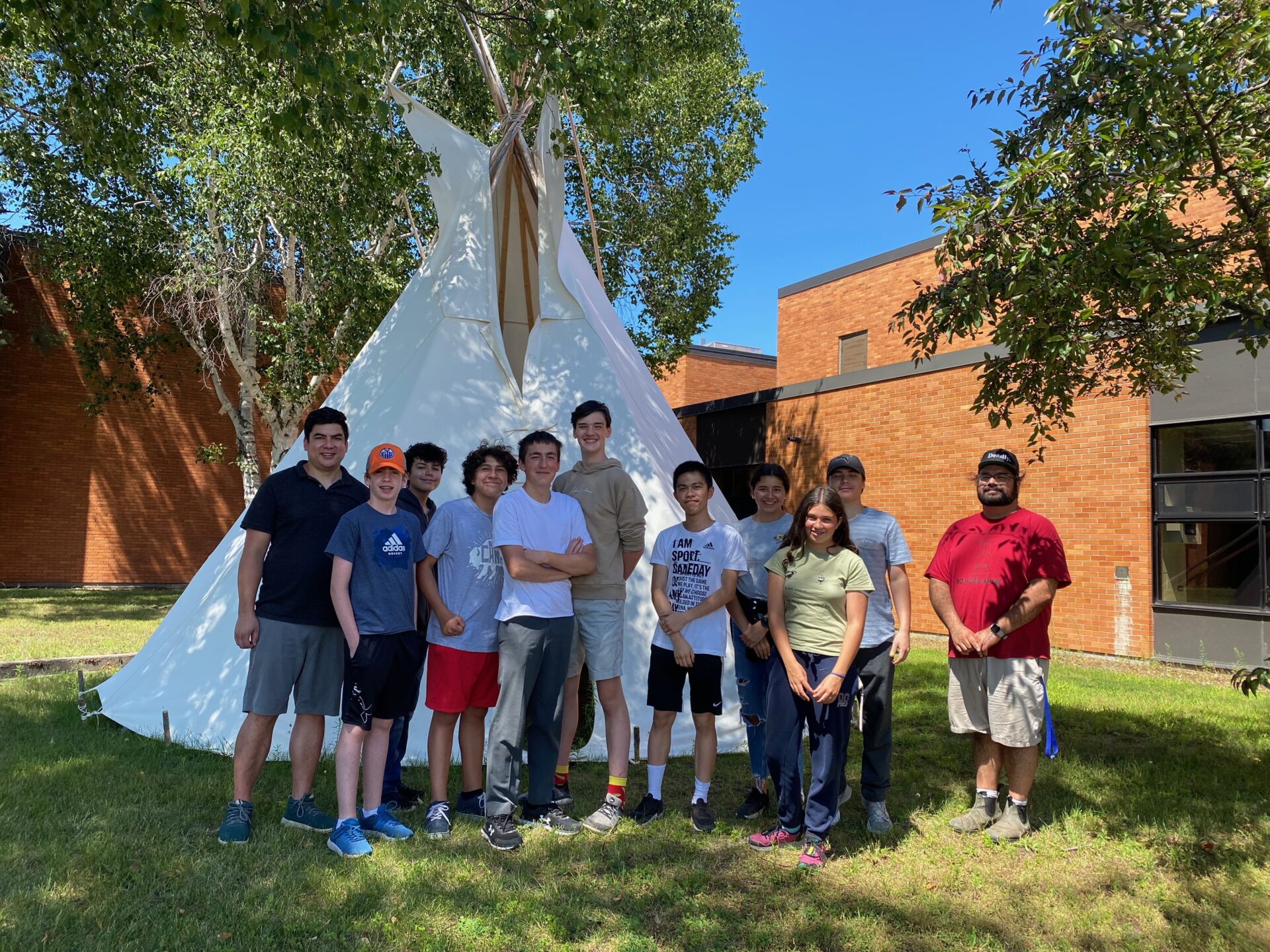 Last month, the Lassonde School of Engineering k2i academy team visited Blind River, a town in Northern Ontario, for the launch of the new Indigenous Engineering, Technology & Innovation by Design program for high school students. Joined by Jeffrey Harris, Assistant Professor of Mechanical Engineering and Undergraduate Program Director at Lassonde, they visited the WC Eaket Secondary School, part of the Algoma District School Board, to deliver this brand-new work-integrated learning program from July 18 – August 12, 2022.
The nine students who took part in the inaugural run of the program, co-developed by Bryan Bellefeuille, a teacher at WC Eaket, had students working on engineering projects that apply Indigenous knowledge and traditional Indigenous Engineering processes to design solutions to challenges in their community and pursue their curiosity and interests. Through this program, the students are earning a high school interdisciplinary credit in Indigenous Engineering, Technology & Innovation by Design.
"Many things excite me about this program and partnership," says Brian Beauchamp, Principal of WC Eaket Secondary. "I believe that we are not only levering Indigenous ways of knowing (an ethical and moral responsibility), but we are also helping students to think about modern engineering challenges through traditional ways which yield a more thorough and complex approach, ultimately providing a better solution."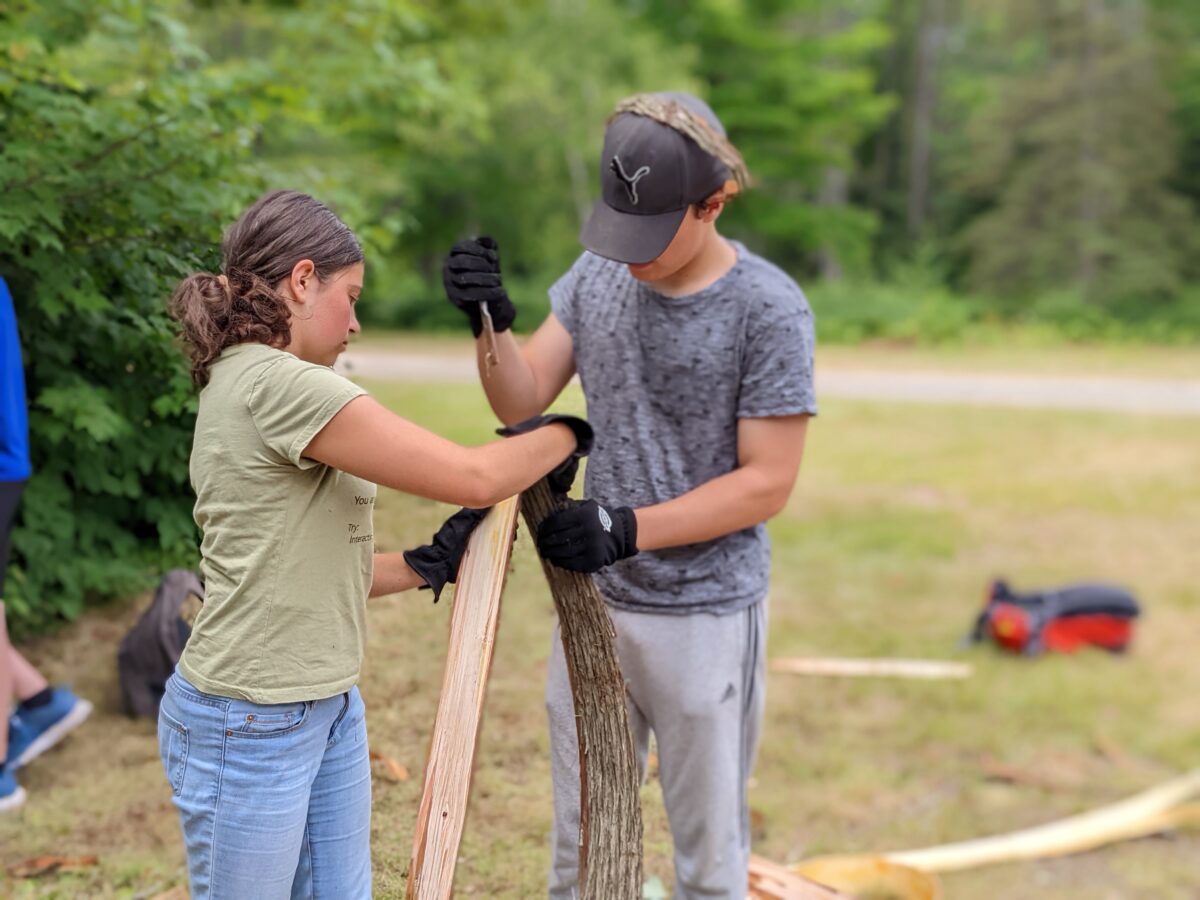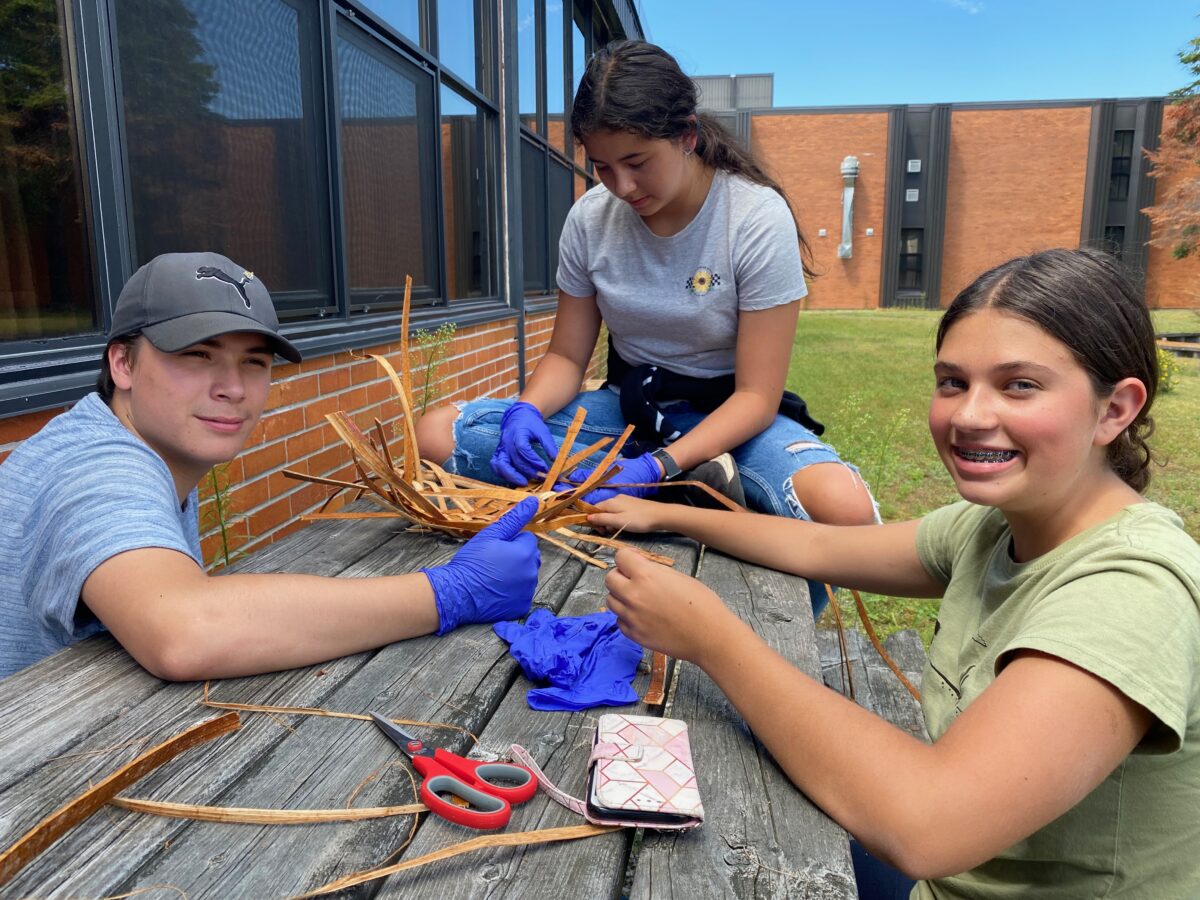 Through this program, students are learning about traditional Indigenous technologies and engineering design. They are connecting to stories that have been told for thousands of years and learning about how Indigenous knowledge connects to the land, provides perspectives that connect us to the world around us, and creates opportunities for creative problem-solving. "I have enjoyed the hands-on experience of the program," says grade 11 WC Eaket student, Timotej Mason. "Usually, we learn how to do things, in this program, we learn by doing things. Doing our own science is a lot of fun."
Bryan Bellefeuille brings these teachings to life in an immersive, land-based learning experience which captivates the imagination and makes connections to the contemporary technologies of today.
"I was truly impressed with the ideas generated by the W.C. Eaket students and the way that Mr. Bellefeuille was able to connect and engage with students," says Professor Harris. "This was my first experience learning aurally from traditional storytelling, and it gave me a greater appreciation for knowledge that has been passed on through storytelling for thousands of years."
This summer, students have been engaging in teacher-directed projects and experiencing traditional Indigenous engineering through examples. They are also investigating materials through microscope explorations. In addition, workshops were provided by k2i academy mentors in Western Engineering Design, Computational Thinking and Coding, 3D design and electronics (including breadboards, circuitry and micro: bit).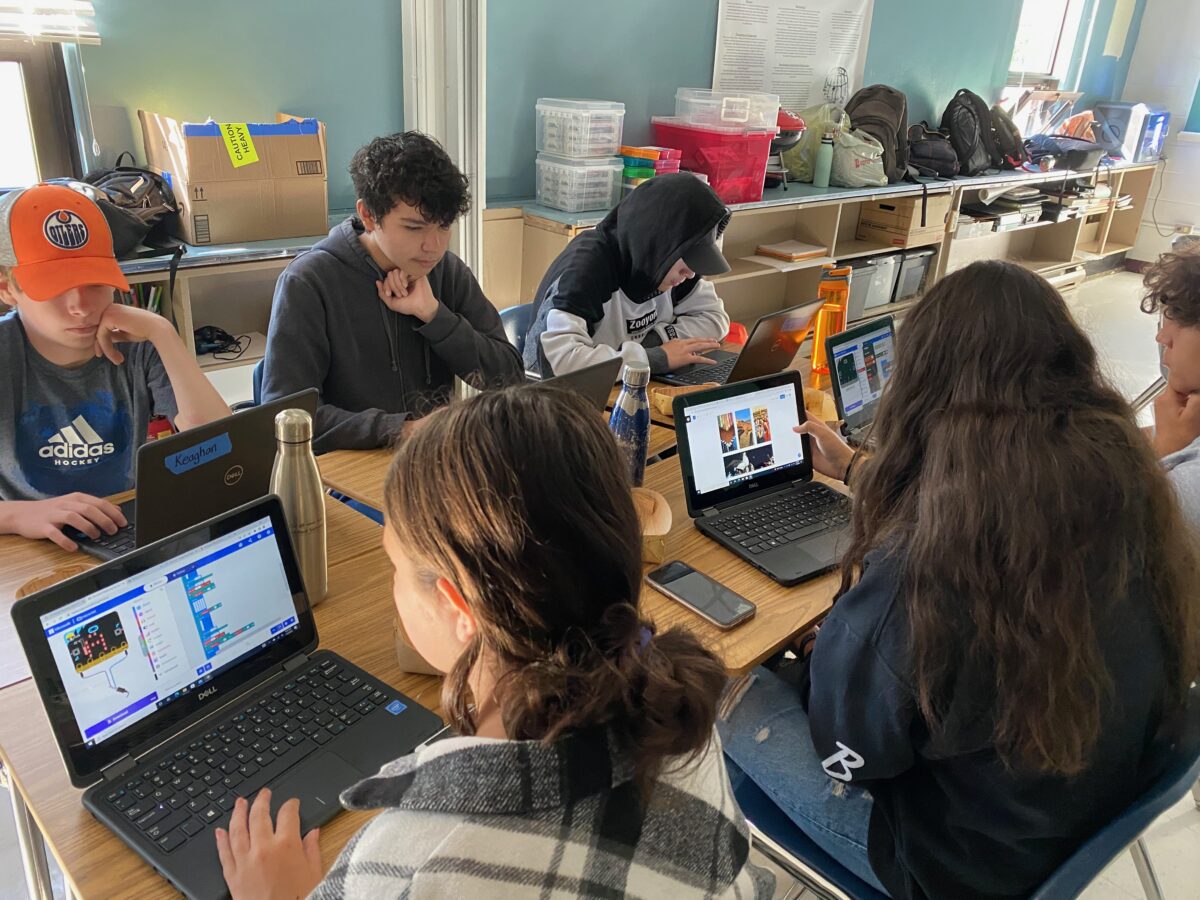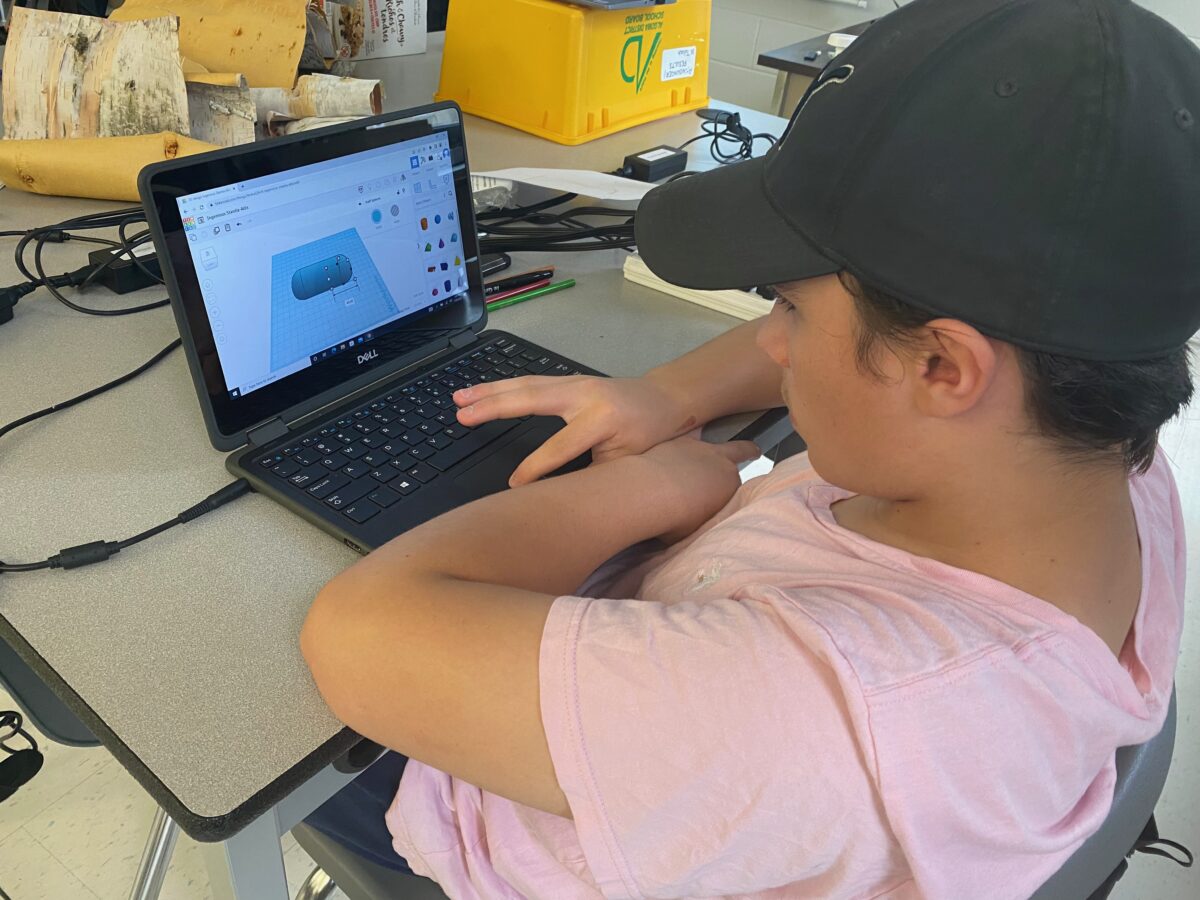 In the fall, the course will be offered as a timetabled course for students at WC Eaket Secondary School.
"I am very excited about our strong and growing connection to Lassonde's engineering program at York University," says Beauchamp. "A perennial challenge for us is to understand expectations beyond secondary school. We are left with questions about how students will be expected to learn and how they will be assessed. Historically we have often relied on our own postsecondary experiences, which are dated, or conversations with recent graduates and liaison officers. This partnership is helping us to prepare our students with more concrete information about what to expect."
All students at WC Eaket Secondary who are interested in learning about Indigenous Engineering and incorporating contemporary technologies can register for the course. It has been designed to welcome students at any grade level as an open elective with an additional Grade 12 University option also available.
"For the past year, we have been in conversations with Bryan Bellefeuille and collaborating to strengthen our relationship with the community and ensure that the program design and implementation are truly connected to Bryan's vision for Indigenous Engineering and STEM education," says Lisa Cole, Director of Programming for k2i academy. "It was an absolute pleasure to join him in the launch of this program, learn from him, support him to be able to realize his vision for this program and meet the amazing high school students who came every day to participate, learn and engage with each other in exploration."
In the future, k2i academy hopes to continue working with the Algoma District School Board and expand this program and similar initiatives to other schools and school boards across Ontario and Canada in their aim to break down systemic barriers to STEM education and provide unique, hands-on STEM learning opportunities.