---
Lassonde celebrates academic excellence at the 2022 Lassonde Awards Ceremony
---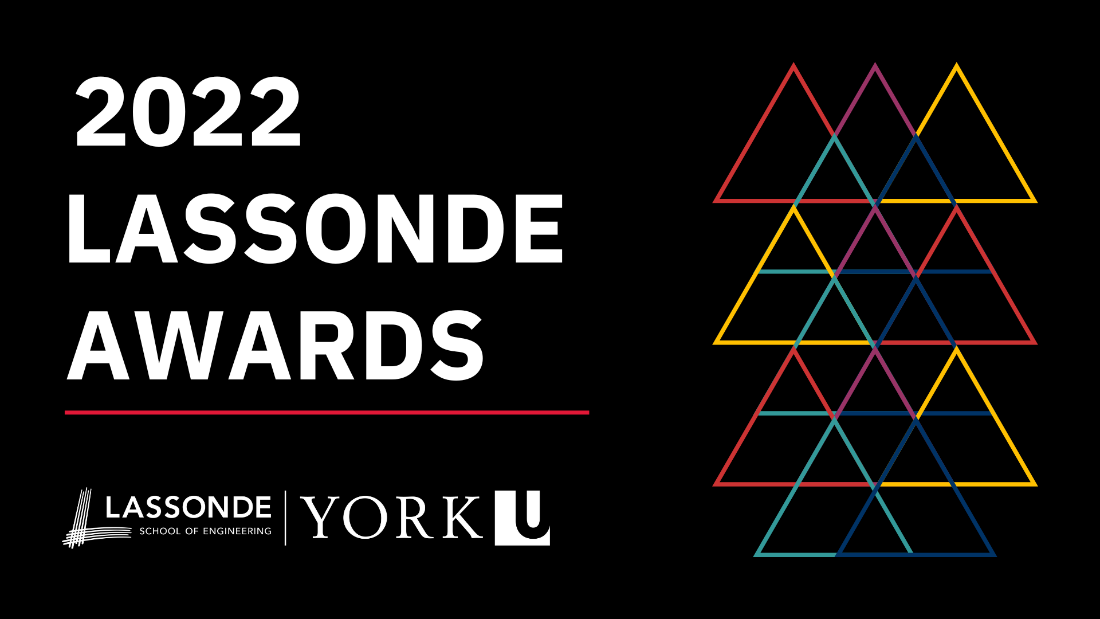 ---
On October 26, 2022, the Lassonde School of Engineering hosted the Lassonde Awards Ceremony.
This annual ceremony celebrates our students' academic successes and extracurricular excellence in the 2021-2022 academic year. The ceremony welcomed many special guests including external partners, students, faculty and staff.
"The award recipients we celebrated not only excel academically, but they also set an incredible example for their fellow students through their creative thinking, extracurricular activities and community leadership," said Jane Goodyer, dean of the Lassonde School of Engineering. "As Lassonde continues to grow and advance in its capacity to deliver world-leading research and innovative educational programs, our success is made possible thanks to our valued partnerships which help us extend our impact beyond our immediate community to tackle challenges on a global scale."
The ceremony was opened by Lassonde 2018 alumna and Master of Ceremonies, Sarah Karam. Sarah is a Senior Manager, Conversation Design AI Development for the Virtual Assistant Design & Development team at RBC. She is passionate about human-centric design, technology transformation and continuous learning. As a student, she was highly engaged and she carries that passion forward, volunteering in many events, such as mentoring at hackathons like Elle Hacks and NGI, to empower future developers.
During the ceremony, CIBC was announced as the Co-op Employer of the Year. The Lassonde School of Engineering has a long-standing relationship with CIBC, dating back to 2015. Over the last six years, CIBC has hired over 80 Lassonde students for over 100 work terms, with 30 student hires in 2021-2022.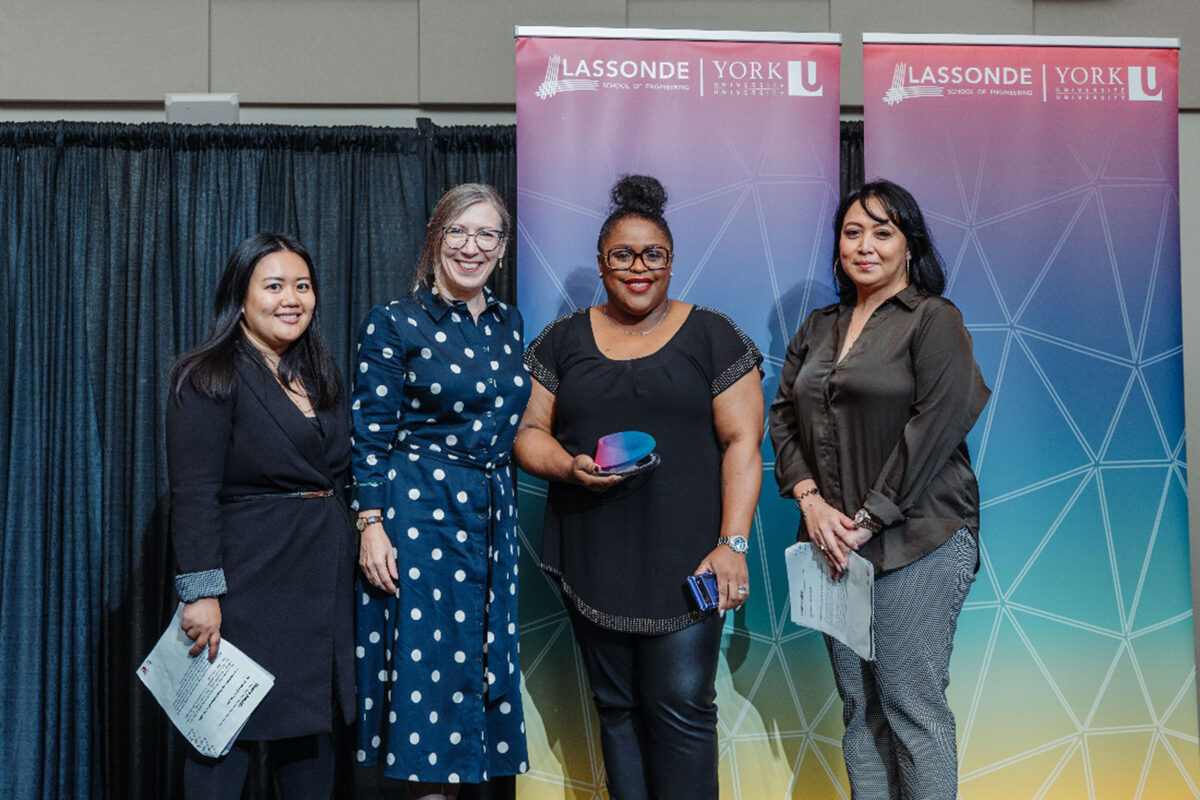 The donor spotlight talk at the Lassonde Awards was given by the Ontario Professional Engineers Foundation for Education (OPEFE). OPEFE was established in 1959 and is a charitable organization with the mission of nurturing engineering students into becoming licensed professional engineers.
"We do this by inspiring excellence in academics and leadership, providing financial assistance for education, and connecting students and graduates to mentors and employers," said Bruce Matthews, a member of the Board of Directors for the Ontario Professional Engineers Foundation for Education.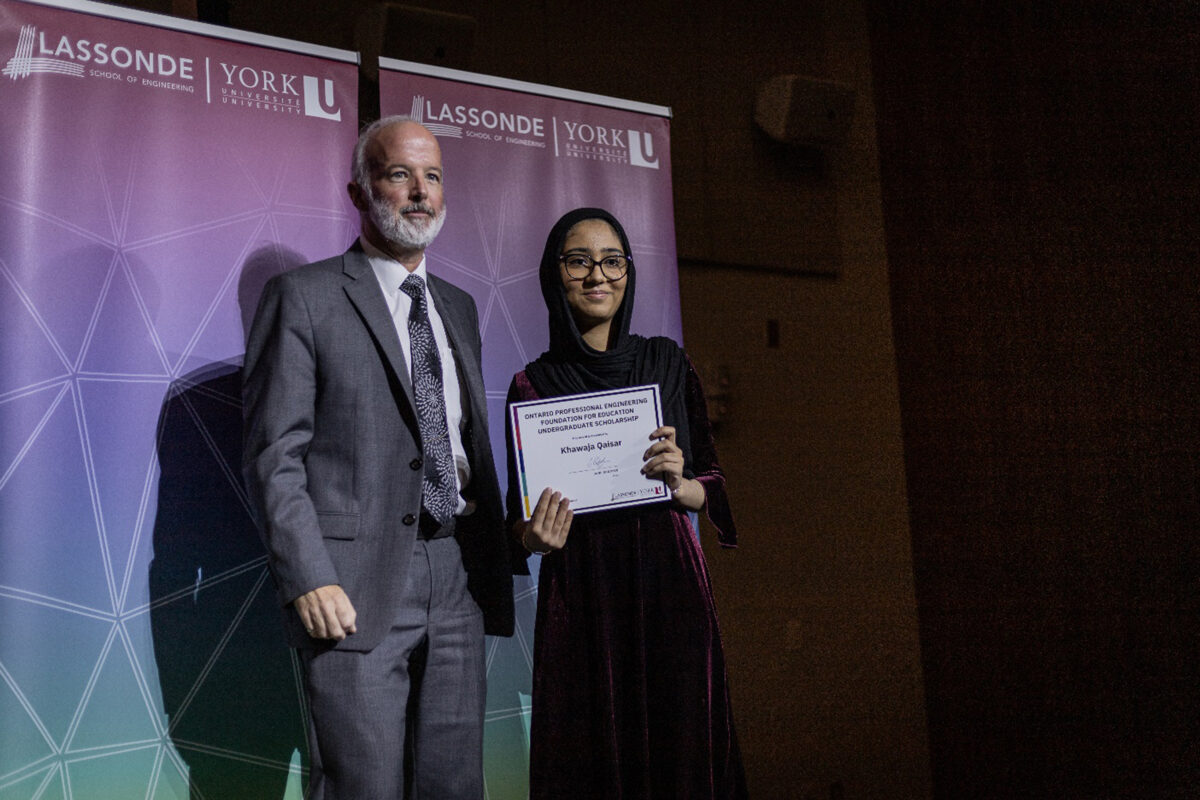 During the ceremony, Ahmed Mahmoud, a recent PhD graduate in Civil Engineering, reflected on the significant impact that scholarships can have on students. Ahmed was the recipient of the Enbridge Graduate Student Award, Provost Dissertation Scholarship and the Roderick Guthrie Graduate Scholarship during the 2021-2022 academic year.
"During the COVID-19 pandemic, getting good news and positive reinforcement that you are doing a good job has been really helpful," said Mahmoud. He reflected on his seven-year journey as a graduate student at Lassonde, and how scholarships alleviated not only financial burdens but also other stresses, allowing him to focus on his research.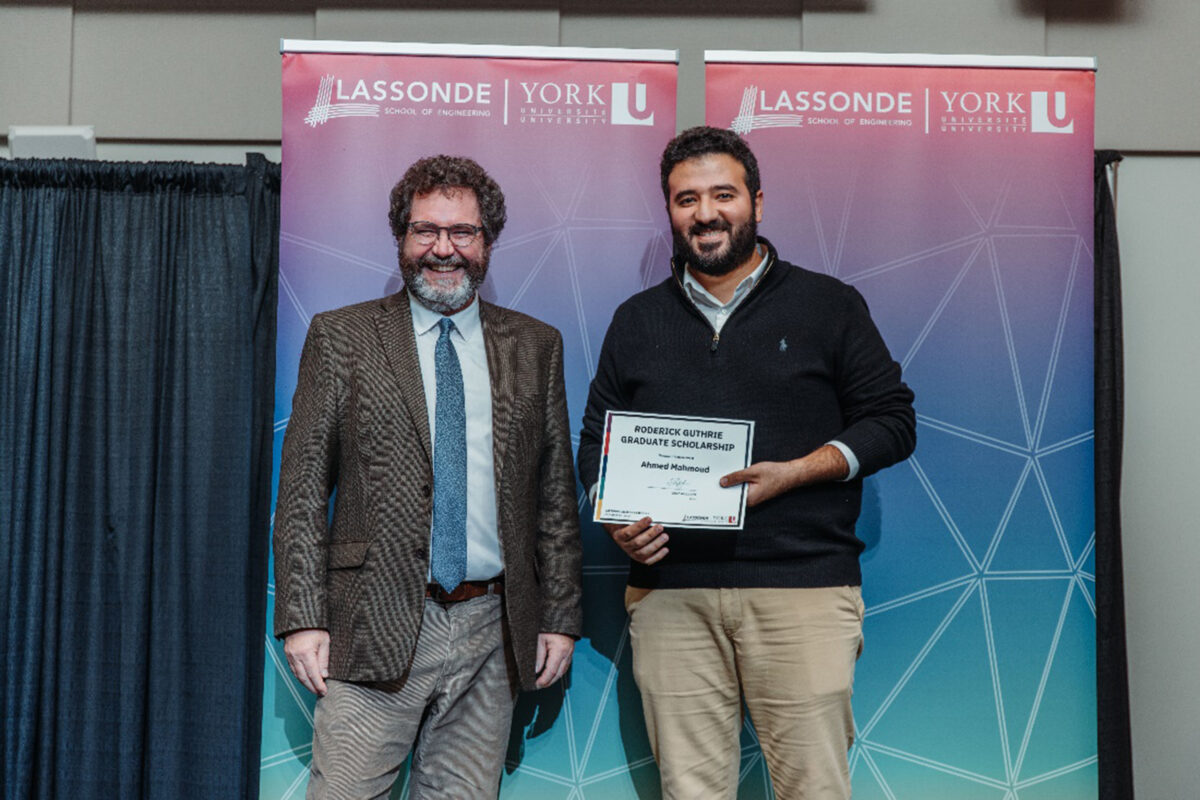 In total 45 awards were presented throughout the ceremony. Many of these awards and scholarships would not be available to students without the support of Lassonde's partners and donors.
To see the full listing of Lassonde Awards recipients, please see the event program. Watch the video recording of the event here. View more event photos on Facebook.
Thank you to all the individuals and organizations who empower student success at our School and congratulations to all award recipients on their achievements!