---
Lassonde School of Engineering receives $1M for summer STEM program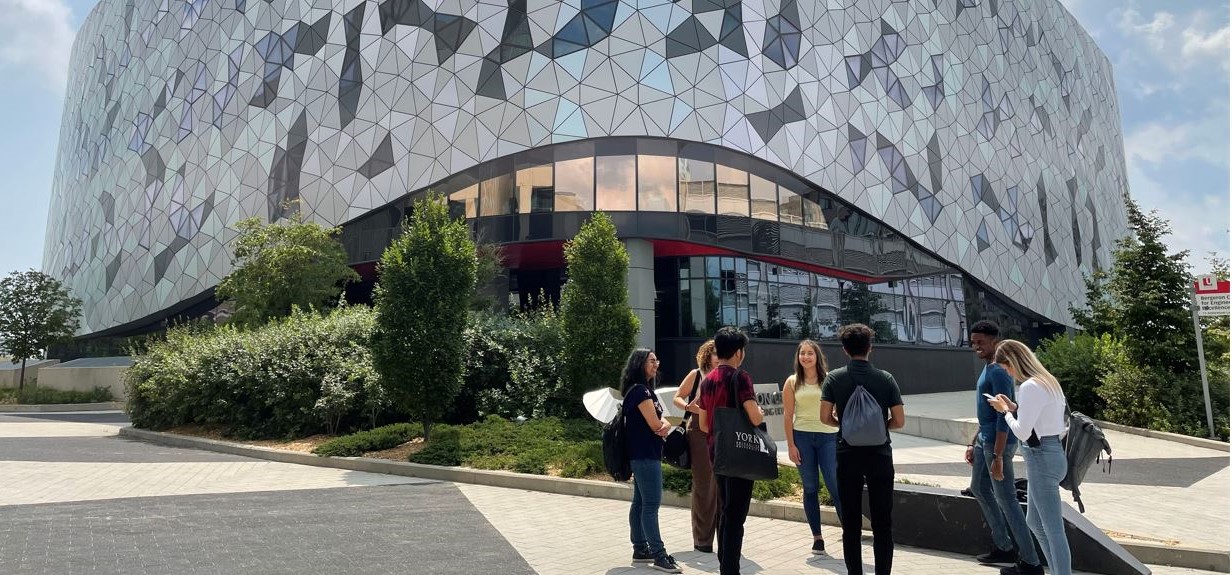 The Lassonde School of Engineering's kindergarten to industry (k2i) academy at York University has received $1 million from the Ontario's Ministry of Education in support of a summer work-study program for high school students from racialized backgrounds.
Thanks to the grant, k2i's summer STEM program, Bringing STEM to Life: Work-Integrated Learning, which launched in summer 2021 with $500,000 in ministry funding, will return for a second summer session this June.
The program is free to participants and is designed to further k2i's commitment to addressing systemic racism, discrimination, and inequality in education by providing more equitable opportunities in STEM fields. Grade 11 and 12 students from three GTA school boards and one northern school board, will engage in real-world engineering projects alongside Lassonde undergraduate mentors, staff, and faculty.
With the aim of creating such opportunities and fostering a welcoming community, this summer's Work-Integrated Learning Program will focus on physics – a discipline that has disproportionately low enrolment among racialized students.
Programs like Bringing STEM to Life are integral to the University's commitment to diversifying the STEM fields, says Lassonde Dean Jane Goodyer.
"Lassonde has made a priority of establishing partnerships with outside stakeholders, including those in primary and secondary education, to create positive change and increase diversity in STEM," Goodyer said. "As these fields form the foundation of Canada's knowledge base, we have an obligation to ensure underrepresented voices – particularly those of Black and Indigenous youth – contribute to a greater diversity of thought and experience within STEM. A broader and more diverse body of knowledge is necessary to building a more just and sustainable future."
The 2022 program will be delivered in two modules
Work-Integrated Learning – Physics (W-IL Physics)
This program is open to students who finished Grade 10 science (academic or applied) in the 2021-2022 school year, who will have the opportunity to work in a paid role towards Grade 11 university physics or Grade 12 college physics credits.
Work-Integrated Learning – Indigenous Engineering, Technology, and Innovation in Design (W-IL Indigenous Engineering).
This program is open to students entering Grade 11 or 12, who will have the opportunity to work in a paid role towards a Grade 11 or 12 Interdisciplinary course credit in Indigenous Engineering, Technology, and Innovation by Design. This program is customized and co-designed with an Indigenous math and Ojibwe educator from the Algoma District School Board. Officially launching this summer, it will be offered again during the 2022-2023 school year.
The Lassonde undergraduate students who serve as mentors will have the opportunity to develop skills in leadership, equity, diversity and inclusion (EDI), program design and implementation, teaching, and project management.
"We are committed to working with K-12 education sector partners to create programs that make an impact," says Lisa Cole, Director of Programming, k2i academy. "Programs like this are designed to help remove systemic barriers in unique ways. Our hope is that youth currently underrepresented in STEM will be inspired and supported, and will go on to pursue further STEM pathways."
Quick facts:
Bringing STEM to Life: Work-Integrated Learning will include:
140 high school students
Four school boards (Toronto District School Board, Peel District School Board, York Region District School Board, Algoma District School Board)
Six physics teachers from the partnering school boards
50 undergraduate STEM and STEM-related mentors and mentor leads
10 Lassonde Research Faculty advisors and mentors
More about the k2I academy:
The k2i academy engages with youth by bringing STEM to life, connecting directly to school boards and their classrooms, offering innovative work-integrated learning programs, and partnering with community organizations to provide unique, hands-on STEM learning opportunities. Through partnerships and collaborations with provincial and federal funders as well as individual and corporate donors, k2i academy offers programs at no cost to youth and their families and work with community-based STEM organizations to reach the youth who need us most. The k2i academy is a key component of the Lassonde School of Engineering EDI Action Plan committed to addressing UN Sustainable Development Goals in Quality Education and Reducing Inequities.