---
New program designed to help Bring STEM to Life in science classrooms across the GTA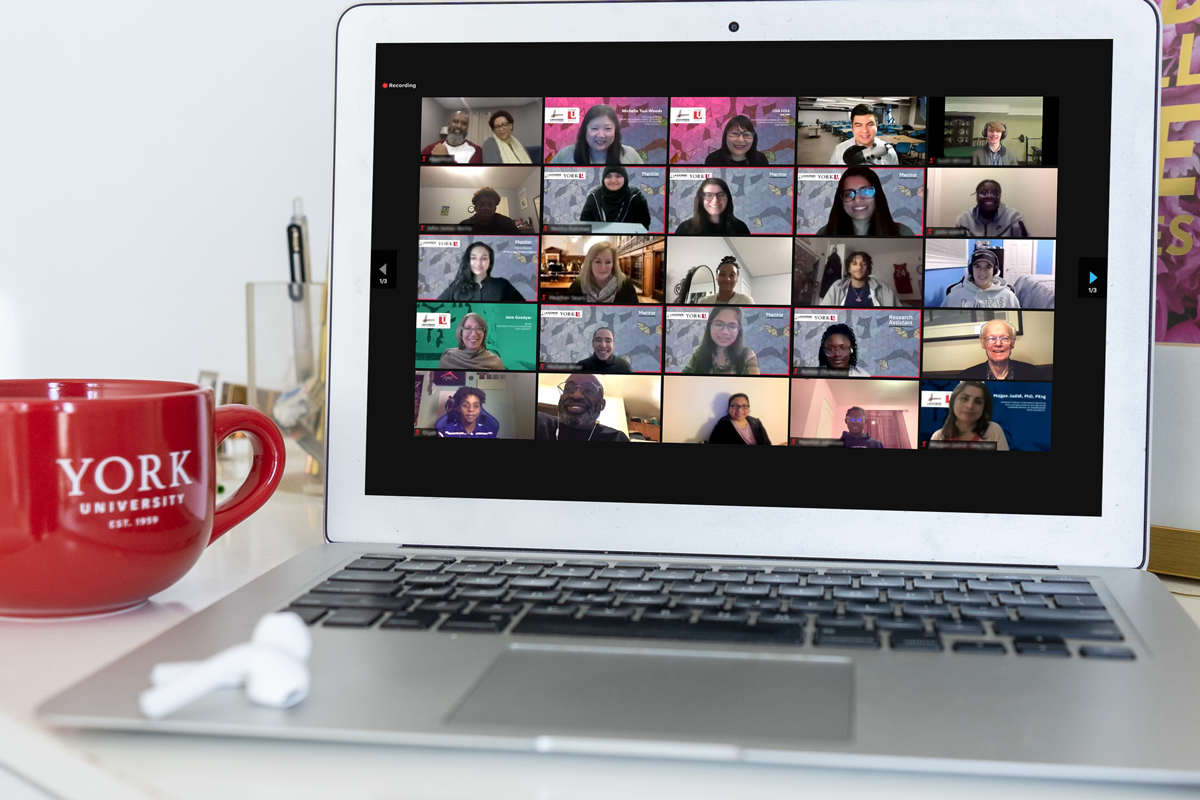 This press release was originally published on the York University News site.
---
NSERC-funded initiative will enable collaborations with teachers in under-served communities
TORONTO, June 9, 2021 – The Lassonde School of Engineering's Kindergarten to Industry (k2i) Academy will bring together York University engineers and scientists, community organizations, K-12 educators and leaders to offer a new program to support Grade 9 and 10 students to choose careers in STEM.
The Natural Sciences and Engineering Research Council announced today that it will provide $600,000 in funding to the Lassonde School of Engineering's Kindergarten to Industry (k2i) Academy. The k2i Academy will enable more than 375 teachers to bring STEM education and experiences to more than 11,000 Grade 9 and 10 students over the next three years.
The k2i Academy will connect science and math courses with real-world problem solving to show students how STEM can be used to bring about positive societal effects. Our k2i programming specialists will create programs that address global sustainability issues such as climate change, clean water and sanitation.
The program seeks to support, empower, and build opportunities for educators and students to solve problems that address the UN Sustainable Development Goals within their curriculum-connected learning in schools. Programming will draw from the expertise of Lassonde faculty and undergraduate students and industry partners, who will co-design the program with teachers to meet the Ontario curriculum requirements for in-person and online learning that is real-world and inclusive.
"K2i is working differently with partners from kindergarten to industry with a shared purpose − to dismantle systemic barriers and to build sustainable programs that diversify representation in STEM professions," says Lisa Cole, director of programming at the k2i academy at the Lassonde School of Engineering. "The k2i Academy is committed to building sustainable, inclusive programs, ultimately developing a national STEM Education Leadership framework for school boards to use across Canada. We hope to build an inclusive program design that strives to diversify the STEM profession – kindergarten to industry."
The k2i Academy is a crucial part of the Lassonde School of Engineering's strategic plan to widen access for underrepresented groups to an education in engineering and science.
"The Lassonde School of Engineering is committed to helping young people understand what science, technology, engineering and mathematics can do to help society," said Jane Goodyer, dean of the Lassonde School of Engineering. "We are committed to creating positive change for our students, our communities and the world around us by empowering creators to put ideas into action that push the world forward. It's important that we have engineers and scientists that mirror the society we live in – one that reflects people of all different backgrounds, socioeconomic statuses, ethnicities and abilities. Diversity in people, particularly those who are underrepresented in STEM, such as women, Black youth and Indigenous youth, brings diversity in thought to help us create solutions that make our lives and the world better."
The programming will be delivered in partnership with GTA school boards, starting with Toronto District School Board and York Region District School Board, which together have more than 400,000 students.
"Leveraging the success of the Helen Carswell STEAM program in the Jane and Finch community, we will work with school boards to use the knowledge and data obtained to build sustainable programs that will inspire youth." says Cole.