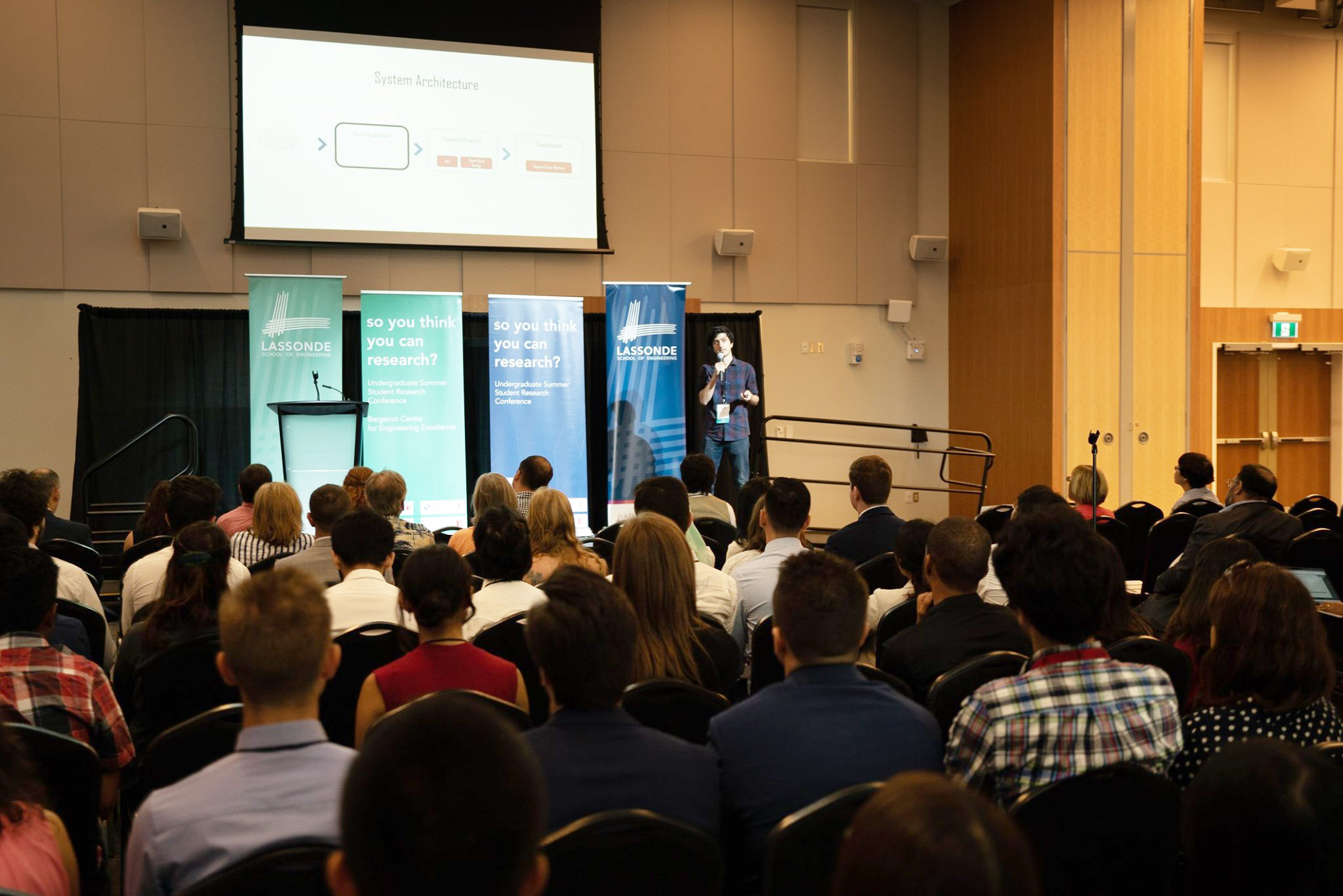 Lassonde Undergraduate Summer Research Conference 2023 Researchers
Get to know your researchers!
Project Presentations
This year's research conference includes project presentations of undergraduate students and their research experiences. Read firsthand as these students share their experiences and discuss the various research opportunities available to undergraduates. Explore a variety of topics and subject matter at this year's conference. Learn about recent discoveries, cutting-edge research, and emerging technologies in fields such as Indigenous settlements and fire safety, Sensitivity analysis of orbit accuracy relative to the attitude pointing/knowledge accuracy, Development of wearable microfluidic patches Integrated with Organic Electrochemical Transistor (OECT) sensors for the detection of inflammatory biomarkers in sweat, Development of an autonomous mobile 3D bioprinting system for regenerative medicine and more.
Researchers