---
Transforming Education: k2i Academy's Summer STEM Initiative Concludes with Symposium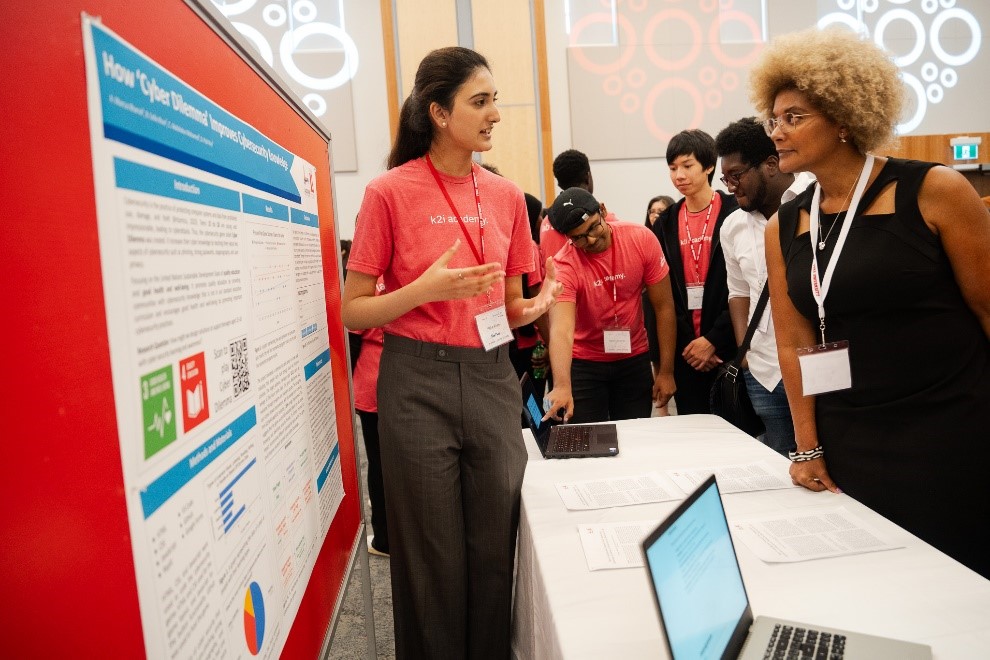 On August 2, 2023, the Lassonde School of Engineering at York University hosted the k2i (kindergarten to industry) academy Bringing STEM (Science, Technology, Engineering and Math) to Life Symposium. For the fifth consecutive year, the symposium celebrated the achievements of students entering grades 11 and 12 who participated in a one-month paid summer research experience aligned with the United Nations Sustainable Development Goals (UN SGDs) while earning an Ontario high school course credit in Physics or English.
The Bringing STEM to Life: Work-Integrated Learning Program was designed in collaboration with the Toronto District School Board, York Region District School Board, and Peel District School Board, with a specific focus on providing opportunities for students from marginalized communities. Black and Indigenous youth, students from priority communities, and girls, who are traditionally underrepresented in STEM, were invited to partake in the program, to help break down systemic barriers and create more equitable access to STEM education.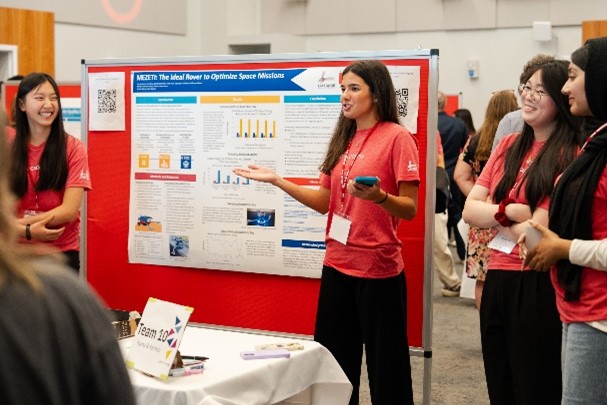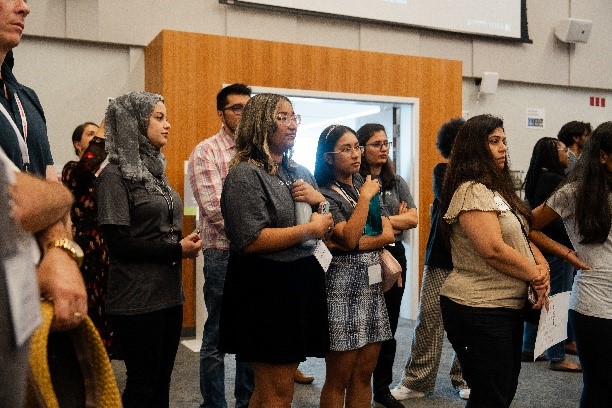 k2i academy's partnership with the Ontario Ministry of Education has enabled this program to reach 400+ high school students with a team of 130+ undergraduate STEM student mentors since June 2020. This year, 100% of high school students earned their credit with a cumulative course median over 91% across all programs.
"The Ministry of Education's partnership with k2i academy has become one of the most consequential relationships that the ministry has," says Patrick Case, Assistant Deputy Minister of Equity Secretariat at the Ministry of Education. "This program is the face of change in STEM—breaking down barriers and opening doors that were previously closed for so many deserving but often overlooked young people. This is what change looks like."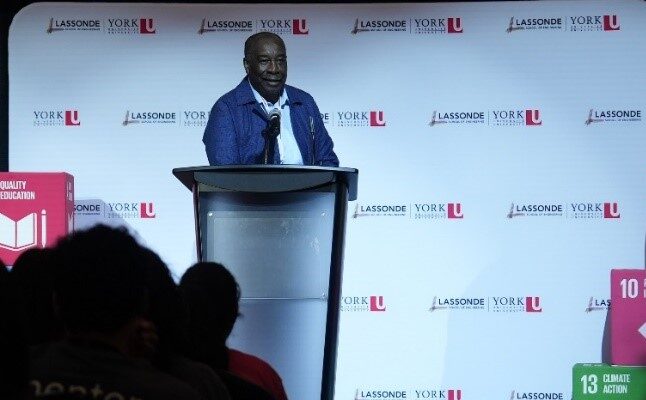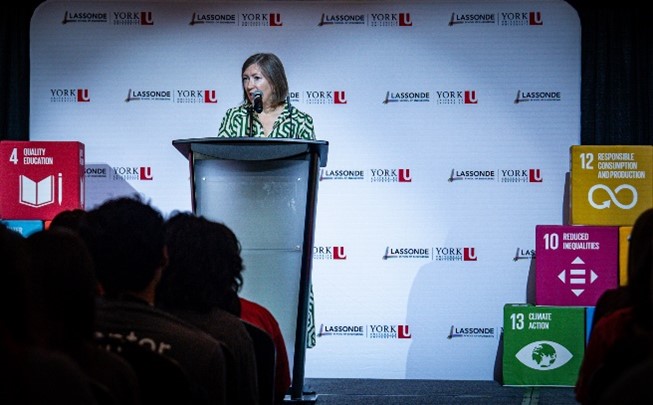 "Together with our valued school boards, teachers, undergraduate students, faculty members and Lassonde staff, we are united as a community in our collective efforts to address inequities in STEM career pathways and open up opportunities for high school students," says Jane Goodyer, Dean of Lassonde.
Throughout the summer, students worked as High School Lab Assistants together with a dedicated team of undergraduate STEM student mentors, k2i academy staff, Lassonde faculty advisors and high school physics and English teachers. Guided by the program's focus on sustainable development, students explored diverse research topics including robotics to understand space, designing smart power grids for sustainable cities and engineering brain-like tissue for simulations and testing.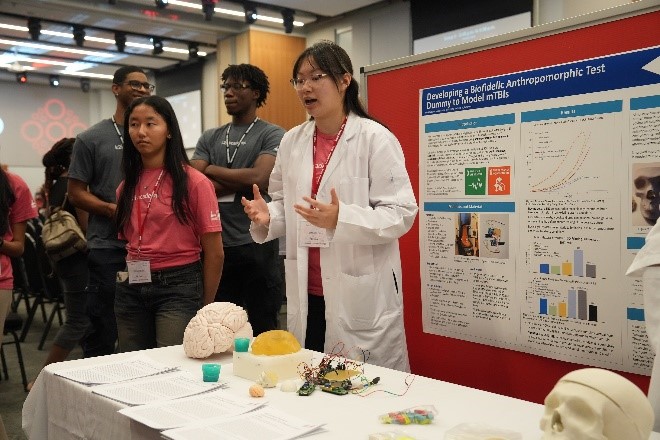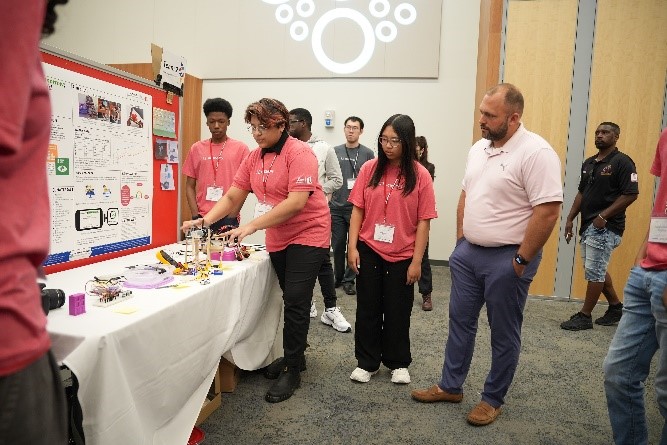 "By creating a program where students can gain valuable work experience while earning a high school credit, especially a prerequisite credit to STEM pathways, we help level the playing field for those who may otherwise have been pushed out of postsecondary STEM pathways," says Lisa Cole, Director of Programming for k2i academy.
The k2i Bringing STEM to Life Symposium provided an opportunity for young researchers to showcase their hard work and present their findings to a wider audience. It featured an engaging poster session where students proudly discussed their research and its potential impact on society, the environment, and various industries.
"After completing this program, I am definitely considering pursuing a computer science degree," says Claire, a grade 11 student. "I really loved the coding parts of the program, working with micro:bits and using make-code was fascinating to me. It has made me want to use computer science to make the world a better place."
The event not only celebrated the students' accomplishments but also highlighted the importance of collaborative efforts between educational institutions, government bodies and private organizations to advance STEM education and empower young minds to shape a sustainable and equitable future.
"This was my first summer working with k2i and I had an amazing experience," said Mishal Villani, a third-year student in Lassonde's Earth & Atmospheric Science program. "Being a mentor, I realized how important STEM education is, especially since many students lack access to resources, k2i fills that gap."