---
Lassonde-backed OSIRIS-REx space mission successfully delivers asteroid sample to Earth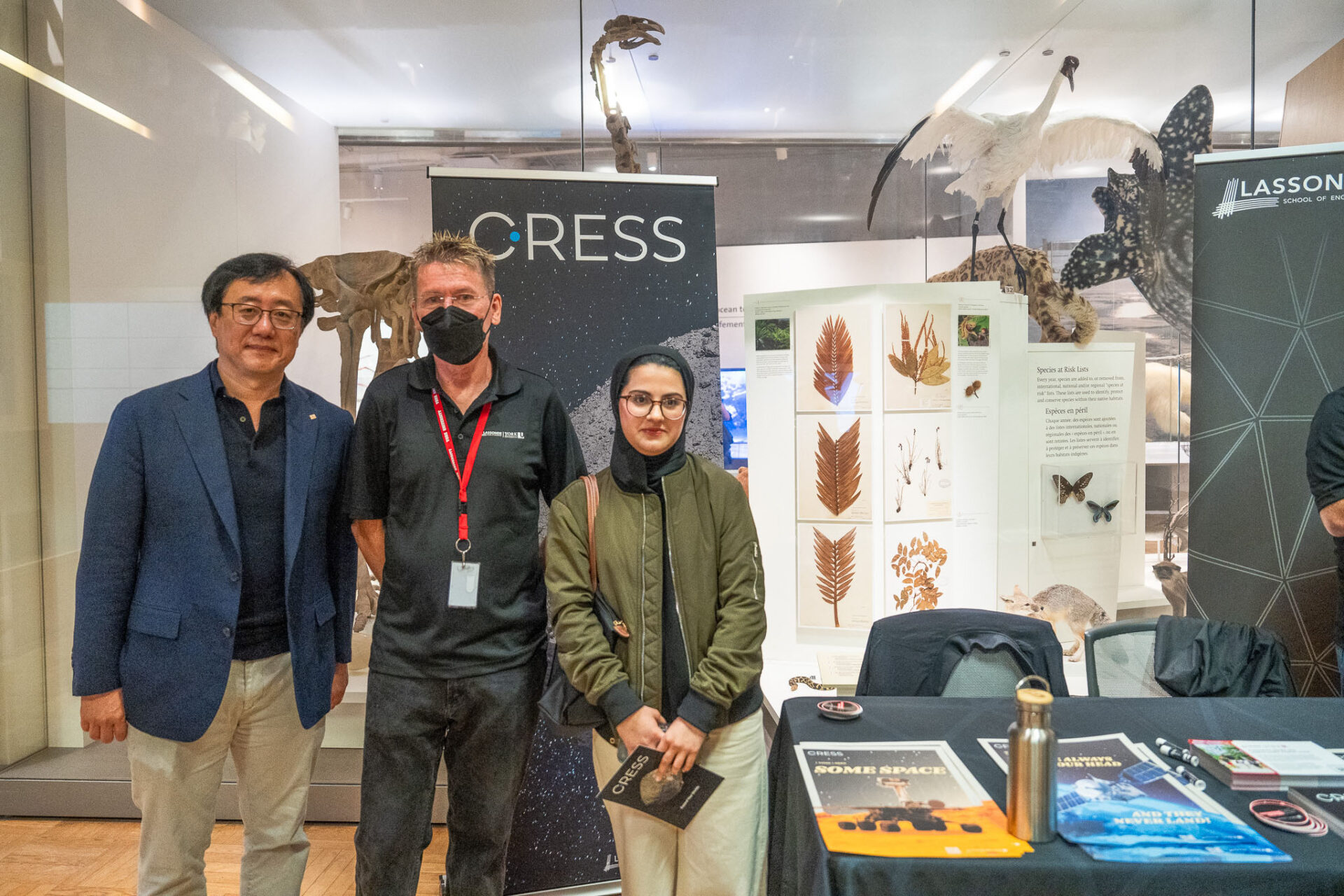 York University's Lassonde School of Engineering has carved a spot in space history by contributing an essential scientific instrument to the National Aeronautics and Space Administration's (NASA) OSIRIS-REx – the first U.S-led space mission to successfully collect a sample from an asteroid.
During the mission, OSIRIS-REx was launched to space where it investigated and gathered samples from the most precisely surveyed body in the solar system, asteroid Bennu. Lassonde researchers led the ideation, design and development of the OSIRIS-REx Laser Altimeter (OLA), a scientific instrument responsible for important tasks such as helping choose a sampling site, supporting spacecraft navigation and collecting data used to create a realistic shape model for scientific analyses.
Working with the support of the Canadian Space Agency (CSA), Michael Daly, Principal Investigator of OLA and Director of the Centre for Research in Earth & Space Science (CRESS) at Lassonde, led OLA from first concept, through the design and operations phases. The team also included expert researchers from various institutions, as well as James Freemantle, project management support and Research Associate at CRESS, and Jeff Seabrook, Deputy Instrument Scientist and Research Associate at CRESS.
OLA was first conceptualized by Daly more than a decade ago during his time at MDA. The Canadian space technology company continued to support the project by building OLA with help from Teledyne Optech, a leader in the design, development and manufacturing of advanced lidar instruments.
On September 24, 2023, OSIRIS-REx successfully delivered samples of Bennu to a desert region in Utah, where researchers, including Daly, were waiting with anticipation. Samples retrieved from Bennu will undergo extensive analysis, aiming to uncover details of the Earth and solar system's ancient history. In addition, Lassonde will use the returned samples to study the microthermal properties of Bennu.
"Bennu has been full of surprises," says Daly. "From the rough surface that greeted us when we arrived through to the weak surface the spacecraft touched, we were astonished with what we saw. We eagerly await the surprises waiting for us in the samples returned from this amazing mission."
In support of OSIRIS-REx and York's role in this mission, Lassonde took part in an event at the Royal Ontario Museum (ROM), where attendees eagerly watched NASA's live-stream of the return mission. Jim Freemantle and Jeff Seabrook also hosted an information booth, together with Lassonde students, providing ROM visitors with opportunities to ask questions and learn more about the space mission directly from contributing researchers.
"Attending Lassonde's event at the ROM was an inspiring experience," says Aalia Kazi, a grade 12 student. "Watching the sample land with everyone on NASA's live stream made me feel like a part of a historic moment in space exploration. The students and staff from Lassonde were welcoming and kind; they answered any questions I had about asteroid Bennu, space and York University and Lassonde. Overall, this moment encouraged me to continue studying space because of the endless possibilities. I'm grateful to the Lassonde School of Engineering for providing this opportunity, as it deepened my passion for space exploration and discovery."
"While I had heard of NASA's phenomenal space missions in the past, I had never considered the effort or the logistics that go into conducting a space study," says Manvi Bhargav, a grade 12 student who attended the event. "I learned many interesting facts about the asteroid Bennu and even got to put some of my physics knowledge to use! While eagerly waiting for the OSIRIS-REX's safe landing, I got to understand the thought and planning that went into the creation of a spacecraft. Overall, I had a blast attending the event. The newfound information has surely piqued my interest and broadened my career options."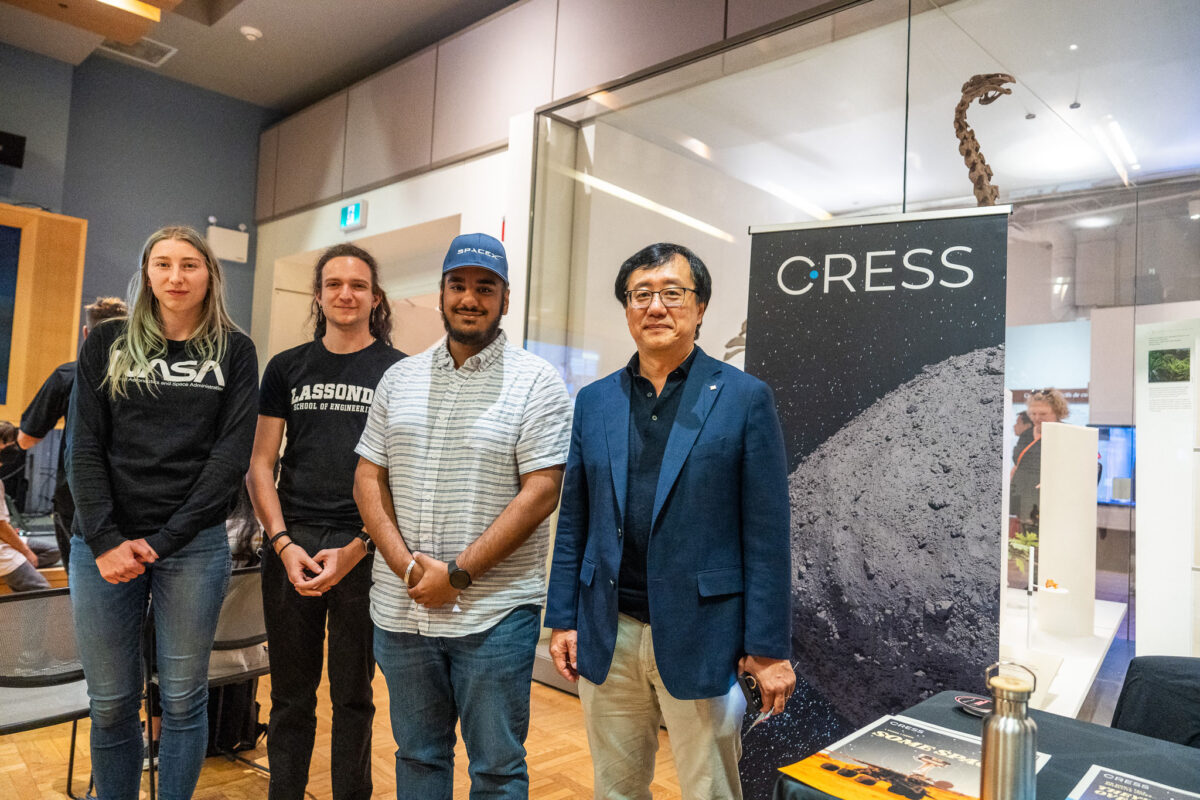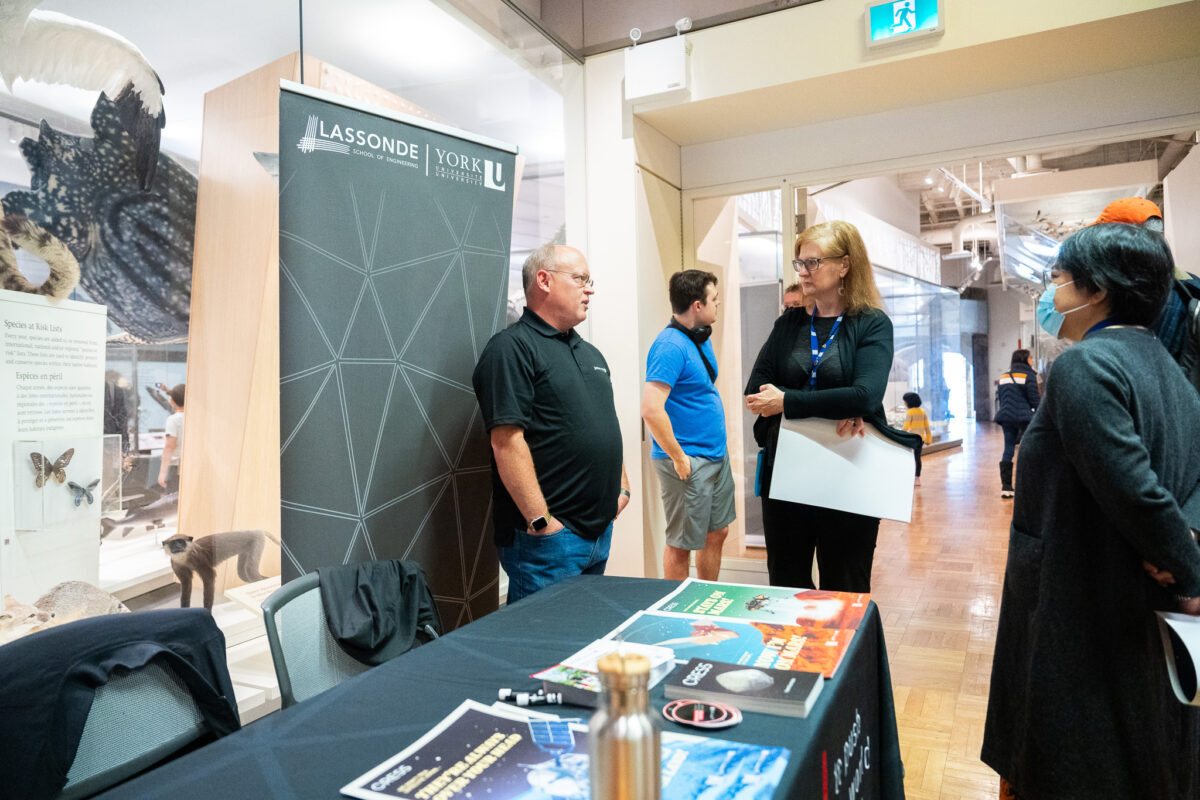 OSIRIS-REx mission-return event at the ROM
In addition to the mission-return event at the ROM, a post-return information booth was stationed in the lobby of the Bergeron Centre for Engineering Excellence on Tuesday, September 26. Jim Freemantle and Jeff Seabrook shared information with Lassonde students, staff and faculty, regarding the School's extensive contributions to OSIRIS-Rex.
"It was so much fun to interact with students and the public at these events," says Freemantle. "Their enthusiasm was contagious. I can't wait to start our detailed analysis of a sample from Bennu."
The OSIRIS-REx mission marks a monumental achievement for Lassonde and demonstrates the incredible capacity of research at the School. Through organized research units (ORUs) like CRESS, Lassonde strives to take research and innovation further, creating solutions for real-world problems and leading cutting-edge projects.