---
Lassonde's Lisa Cole named Canadian Black Scientist Network Ally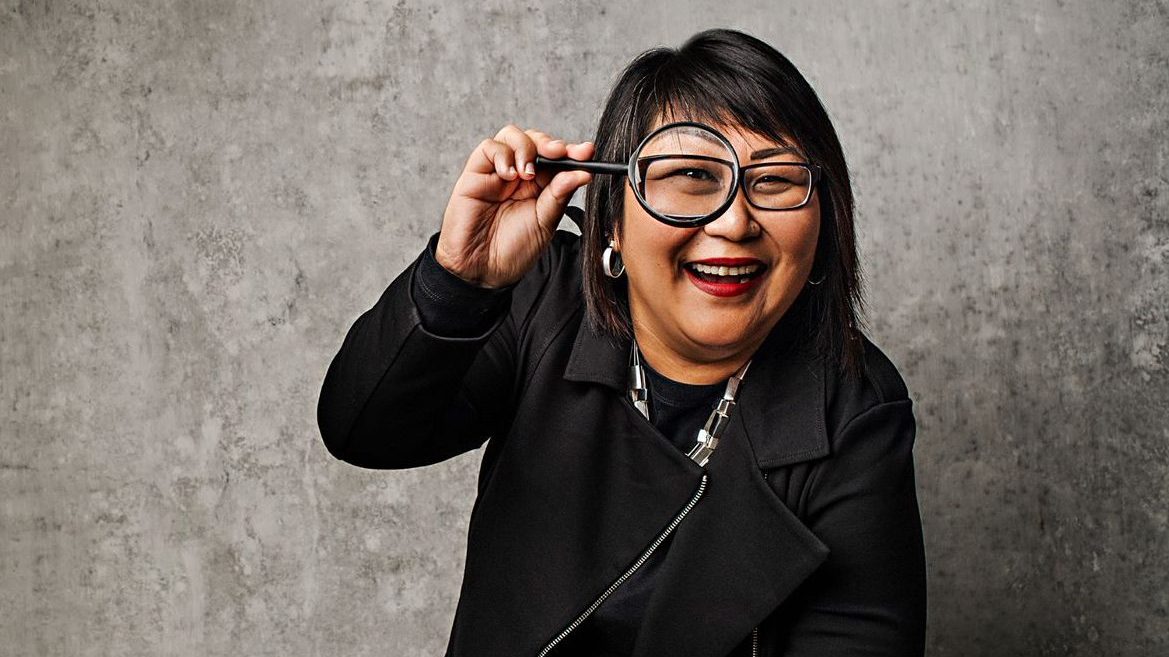 Lisa Cole, Director of Programming for the Lassonde School of Engineering k2i academy (kindergarten to industry academy) has been named an Ally of the Canadian Black Scientist Network (CBSN).
Allies of the Canadian Black Scientists Network are leaders who affirm their commitment to actively supporting, promoting and enabling structural change to ensure the development, recruitment and success of Black STEM researchers within their organizations.
Allies are nominated by members of the network and confirmed by the steering committee. Lisa Cole was nominated to become an ally thanks to her enthusiasm and support for the network as well as her work in bringing the k2i academy and its programs to life.
"I am grateful and humbled to be invited," said Cole. "I'm excited to contribute, amplify and leverage our networks in support of CBSN and its vision. I believe in action – action WITH people and being invited to join in the work at CBSN is truly an honour."
Cole has been following the great work happening at CBSN for a number of years and when York University sponsored the organization's recent BE-STEMM Conference, she had a chance to learn more about the work CBSN has been doing and connect with Professor and CBSN member, Kevin Hewitt. The two had a chance to discuss youth engagement programs in Canada and find ways for k2i academy to connect with and collaborate with CBSN.
k2i academy will contribute to the upcoming CBSN Youth National Region Science Fair by taking part in conversations and discussions to support and strengthen the efforts of youth organizations across Canada and by connecting with grade 7-12 students who are participants in the science fair.
With the release of the new Science curriculum in Ontario, k2i academy will be designing and implementing programs connected to the curriculum and Ontario's Specialist High Skills Major (SHSM) program in partnership with CBSN. This collaboration will help create innovative youth engagement opportunities that provide early exposure to STEM career pathways. The academy will also collaborate with CBSN for future programming by finding emerging opportunities to leverage their networks and expertise to create change.
As the academy builds an innovative ecosystem for STEM education, they continue to design and implement programs with partners. At this time, k2i academy is preparing for the expansion of the Bringing STEM to Life: Work-Integrated Learning programs for the summer and the release of the Bringing STEM to Life: In School programs in support of new curriculum implementation in STEM.
Curious about k2i academy? Visit the Lassonde website to learn more or register for the upcoming CEEA conference, hosted at the Lassonde School of Engineering.
The k2i academy is just one of a number of ways that Lassonde is showing commitment to advancing equity, diversity and inclusion (EDI). The School has an active multi-year action plan and an EDI Sub-Committee that drives multiple initiatives at Lassonde with an aim of creating a community where students, faculty, and staff from all walks of life feel welcome and valued.
Learn more about Lassonde's EDI efforts.