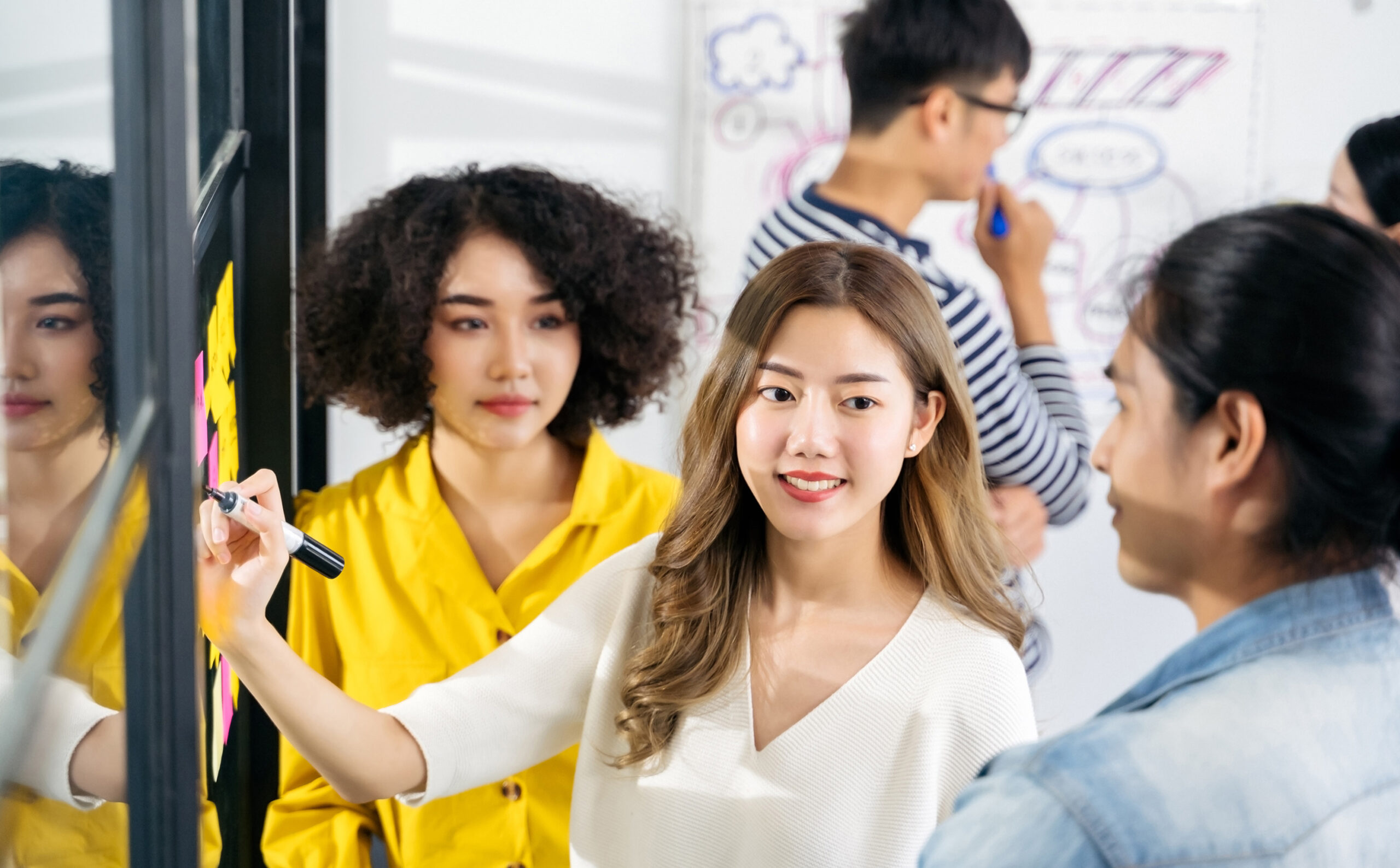 Earn while you learn with Canada's first Integrated Program in Digital Technologies!
A uniquely flexible, cost-effective alternative to traditional university study
There's an exciting, rewarding world that awaits Digital Technologies degree graduates from our integrated program! They're creators designing, developing, analyzing, and maintaining a wide range of digital solutions that make our lives easier and the world a better place. These software developers, cyber security analysts, and data scientists are making an impact and helping tackle the world's greatest challenges. They're in high demand because of skills shortages, exacerbated by the pandemic, across all industries.  
  
What's completely unique about this program is that it combines full-time paid work with degree studies. That means you'll earn while you learn!
For the 2023/2024 academic year, this Markham program will be delivered through our state-of-the-art Learning Space in IBM Canada's headquarters.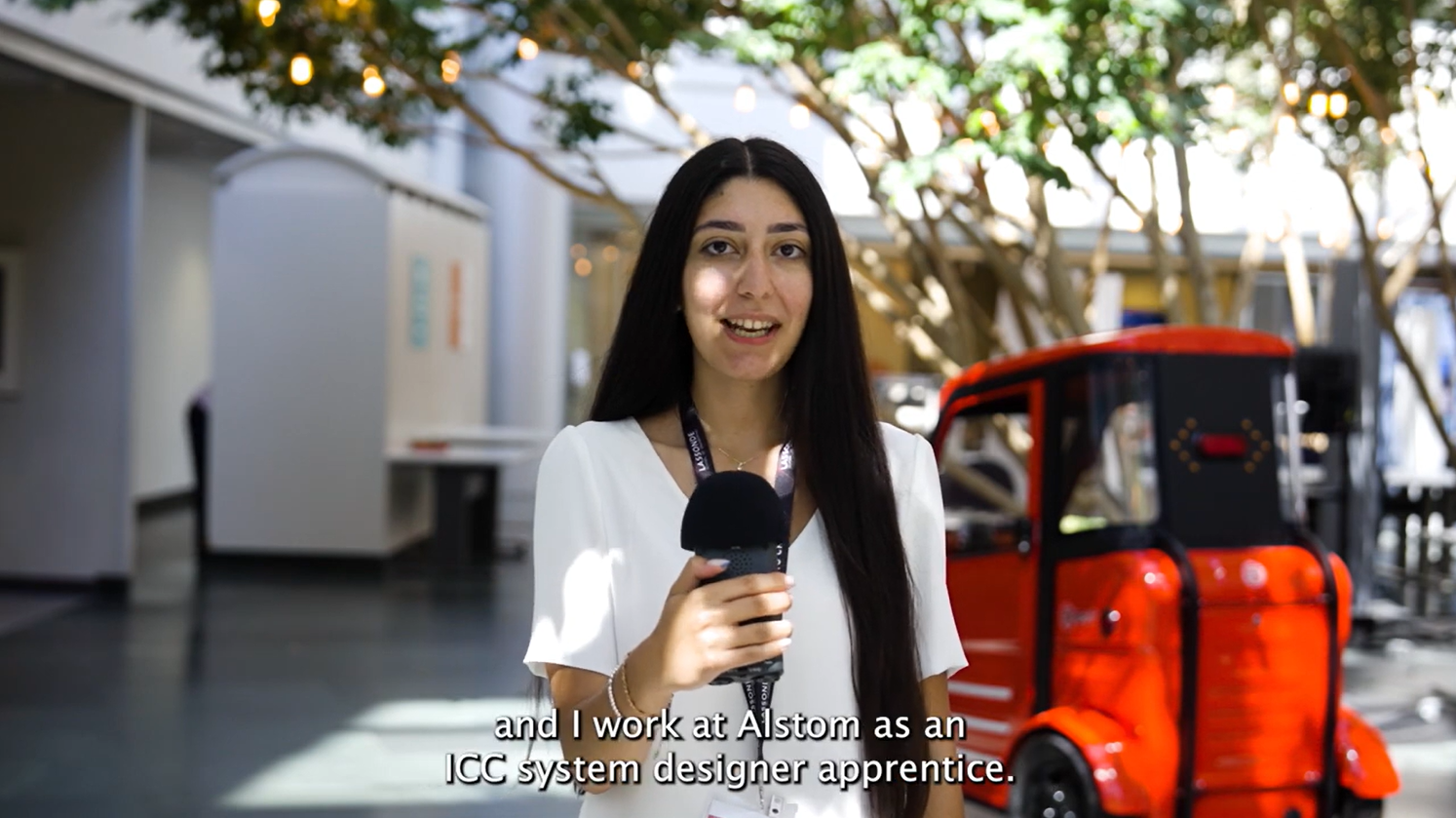 1
Apply to
DIGITAL TECHNOLOGIES
---
It all starts with your application to Digital Technologies – once you have applied you will have access to all employment opportunities available as part of the program.
PROGRAM APPLICATION

SEPTEMBER 2022 – JANUARY 2023
2
Apply to
EMPLOYMENT PARTNERS
---
Employment opportunities will be posted to our Job Board from January to July.
You will receive email notifications when positions are posted.
Our employment partners will host interviews with selected candidates.
EMPLOYER APPLICATIONS
JANUARY – JULY 2023
3
Consider your
OFFERS
---
Once you receive an offer from one of our employment partners and meet the academic prerequisites, you will be formally offered a spot in Digital Technologies.
If you do not receive an employment offer, don't worry! We will offer you the opportunity to switch to another program at Lassonde or York University.
OFFERS
APRIL – AUGUST 2023
4
Accept your
OFFER
---
You have worked hard to get this far and we are thrilled to extend an offer of admission to you. You can accept your offer through MyFile or OUAC app and get ready for an exciting new adventure!
You can also accept an offer to another program and continue to apply to employment positions – if you do happen to land a job, we will help you switch back to Digital Technologies.
ACCEPT YOUR OFFER
MAY – AUGUST 2023
Imagine earning a full-time salary while spending approximately 20% of your working time released to study for a Bachelor of Applied Science in Digital Technologies (BASc) degree. 80% of the program is experiential, starting from day one, so your theoretical and academic learning can be immediately applied on the job. In addition to having access to York University's student services, you'll have both a Professional Skills Coach and a Course Director, as well as a Hiring Manager (Mentor) who will support you and help develop your skills in the workplace. Check out our press release about the program to learn more.
Finishing high school and have limited job and/or computer experience?
That's ok! If you're a Creative who enjoys TikTok challenges, DIY and life hacks, this could be the degree program for you. Your creative hobbies show an aptitude for STEM that could take you far in the field. By becoming a 'Creator' at Lassonde, you can build change from the ground up and turn seemingly abstract ideas into realities that contribute to a more just, sustainable world. You'll join a caring, diverse community of creators, many of whom have been traditionally underrepresented in STEM.
Looking to reskill or upskill?
Open to a career change or advancement? There's no shortage of lucrative opportunities in the fast-paced Information and Communications Technology (ICT) sector. It's never too late to build on your education, and through the Integrated Program, you can earn while you learn. Meaning, you don't need to forgo a salary to get ahead. While you pursue an internationally recognized quality-assured degree qualification, your employer will also benefit from your access to the latest expertise, knowledge and resources that a university can provide. It's a win-win!
The design and development of York's Digital Technologies degree program was a collaborative process between Lassonde and a visionary group of businesses, companies, public sector organizations, and industry associations known as "Trailblazers." We've engaged with senior technology experts at these organizations to ensure the program delivers the knowledge, skills and behaviours you need to succeed as a highly competent expert in software development, cyber security or data science:
Our Trailblazers, representing various sectors and sizes, include:
Ceridian, CGI, Cinchy Inc., Cisco Canada, Connected (Connected.io, Now part of Thoughtworks), EY Canada, General Motors of Canada Company, IBM Canada, mimik Technology Inc., RBC, Saa Dene Group, Shopify Inc., TELUS Health, Treasury Board of Canada Secretariat and TribalScale Inc.
A successful model in the UK
Although this is new to Canada, this model is highly successful in the UK. The first tranche of the UK programs was rolled out in 2015 with 756 learners across the UK and has now grown to ~22,500 learners. The majority of higher education providers in England offer these types of programs.
Frequently Asked Questions
Digital Technologies Basics
Whether you are currently in high school, have completed some university/college study, or are looking to switch professions, you can find your fit in our Digital Technologies program.
We and our partner employers appreciate that students in this program have a range of experiences and academic backgrounds, and we're looking forward to that exciting opportunity.
The program operates fully (i.e., 3 terms) over a calendar year and takes four years to complete.
The students spend 80% of the program time with employer and 20% of the program in class.
The employer partners engaged in this program belong to a variety of sectors including technology, finance and consulting. Current working professionals have an opportunity to bring their own employers on board if a suitable position can be created by the employer for this program. Students will be able to apply for vacancies with our employer partners whose names will be available in 2023.
The industry partners involved in designing the program include companies like Ceridian, CGI, Cinchy Inc., Cisco Canada, Connected (Connected.io, Now part of Thoughtworks), EY Canada, General Motors of Canada Company, IBM Canada, mimik Technology Inc.,
RBC
,
Saa Dene Group
, Shopify Inc., TELUS Health, Treasury Board of Canada Secretariat and TribalScale Inc.
Developed with leading national employers, the Digital Technologies degree program is designed to equip grads with the skills needed for a successful career in the digital and technology sectors. Graduates of this program will pursue positions, including software developer, application developer, cyber security analyst, information management specialist, data scientist, systems designer etc.
Application + Admission + Employment
Getting into the Digital Technologies degree program will be a co-selection process. You'll need to apply and be admitted to the Lassonde School of Engineering for the academic component. You would also need to apply to and get an offer of employment from one of our partner employers for the work-integrated learning.

Applications for the Fall 2023 intake are now open!
Application to Lassonde School for Digital Technologies (BASc) is available on OUAC website (Program Code: YTA). High school students should use the OUAC 101 application; all other domestic mature and transfer students should use the OUAC 105 application. Deadline to apply to the degree component at Lassonde School is January 12, 2023. We will review applications on an ongoing basis until program is full.
Job applications to our partner employers will become available early next year. We will be positing a job board in January – February that will list all available positions. You would be able to apply to the positions that match your interests. Interviews will be conducted by employers and will take place from February – April. Offers will roll out starting in April and will continue until all positions are filled. Employment positions and classes start in September 2023.

To Lassonde School – When reviewing your application to BASc Digital Tech, the Lassonde School of Engineering will look at your previous studies to determine your admissibility, specifically your completed math studies to ensure that you meet the academic requirements. For Ontario high school students, the prerequisite requirements include:
• 12U English
• 12U Advanced Functions
• One other 12U Math course is recommended but not required
With a minimum Advanced Functions grade of 75%
For transfer and mature students, equivalent prerequisites apply. If you're unsure about the equivalency or recency, please connect with us.
To Employer Partners – Your job application(s) to our partners employers will be reviewed by the various companies. You'll learn more about their hiring process and criteria as you're applying to for job openings.
No – the program is very intentionally designed with employers with work and learning experiences intentionally aligned. There may be some transfer credits offered for general education courses but this will not shorten the length of the time to completion.
Our target is to admit up to 40 students for this intake, and will be based on the number of employment opportunities available with our partners. If you are interested in the program I would encourage you to apply as with any new program demand typically increases over time – getting in the first-year is often a great opportunity to get ahead of demand!
Money Matters
The domestic tuition fees for this program is approximately $9,700 per academic year with a full course load.
Salaries will be comparable to entry-level tech positions. All positions are full-time with paid competitive salaries and benefits for the tech industry and will vary by employer and position.
Employers are not required to cover partial or full tuition costs, however, some employers might choose to offer some support.
We're working on finding this information for you
Learning Flow
Just like students in traditional degree programs, learners in the Integrated Program earn 30 credits every year during their four years of study. How they achieve them, however, is through a mix of both classroom and workplace learning. You can learn more about the curriculum and see the list of courses on the
Curriculum Insights page
.
Yes, you'll have a choice of three specialism routes, including software developer, cyber security analyst and data scientist.
While the employment, as well as the courses, continue throughout the year, 20% of the program time is spent on in-person learning on campus. Program delivery is in block mode: Three kick-start weeks in-person on the campus will be conducted for orientation and getting started with the courses at the beginning of the academic year. Then, every few weeks, there will be a block week where students will be attending classes in-person on campus. In addition, students will get half a day's release every week from the employers to participate in online learning.
 
The students are expected to do asynchronous online learning throughout the year. While attending the in-person classes, the students will not be required to attend the employment.
Our target is to admit up to 40 students for this intake, and will be based on the number of employment opportunities available with our partners. If you are interested in the program I would encourage you to apply as with any new program demand typically increases over time – getting in the first-year is often a great opportunity to get ahead of demand!
I have more questions
Yes – as a BASc degree you will be able to apply for grad programs. We are also developing a Digital Technologies MASc program that will launch in time for graduates from this program. 
Please encourage your employer to
visit our employer page
for more information and to get in touch with us to discuss how we can help.
Employer partners will be based in various locations. The travel time or flexibility in work arrangements will be specific to your role and vary for each student, depending on the requirements created by individual employers. This is also something that you can negotiate with an employer when you are offered the job or throughout the interview process.
If you have additional questions, please complete the form below and we'll be in touch.
We'll also be posting a video recording of our recent Digital Technologies information session and encourage you to check that out.
Learn more about the Integrated Program in Digital Technologies