---
Lassonde Faculty recognized for their accomplishments in research and impact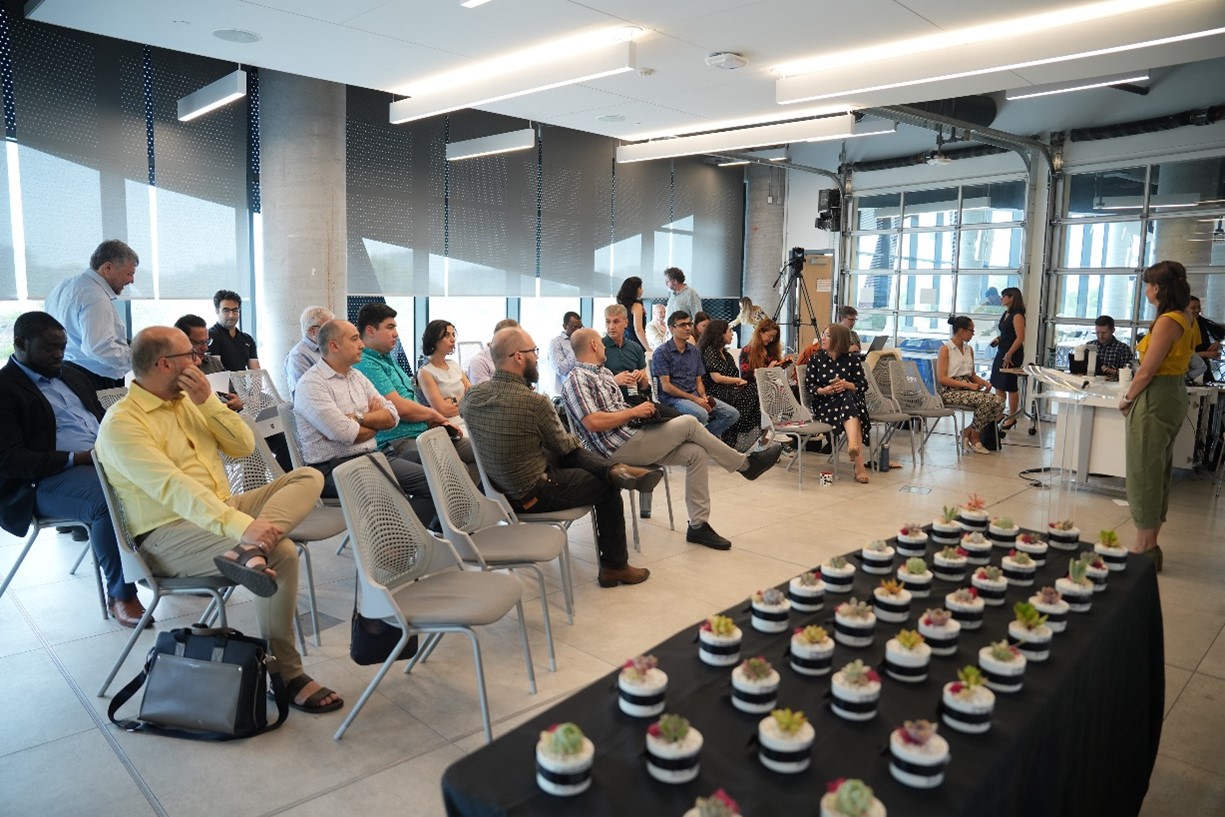 In early June, The Lassonde School of Engineering honoured the achievements of faculty members across all four of its departments with an annual Research Awards Celebration. Recipients were recognized for outstanding efforts in numerous areas including research innovation, media engagement, student mentoring and knowledge mobilization, to name a few. A total of 60 faculty members were honoured for their positive contributions to Lassonde and beyond, with half of the achievements representing interdisciplinary work and addressing the United Nation's Sustainable Development Goals (UN SDGs).
"World-class research and teaching are of critical importance as we cultivate new ideas, knowledge and contribute towards a more sustainable world for all," says Lassonde Dean Jane Goodyer. "Our faculty members are creating local and global impact, in addition to raising Lassonde's reputation as a first-rate engineering and science School on the international stage."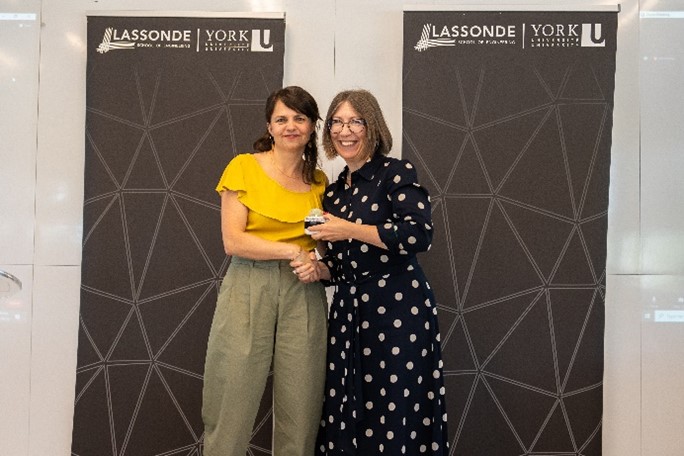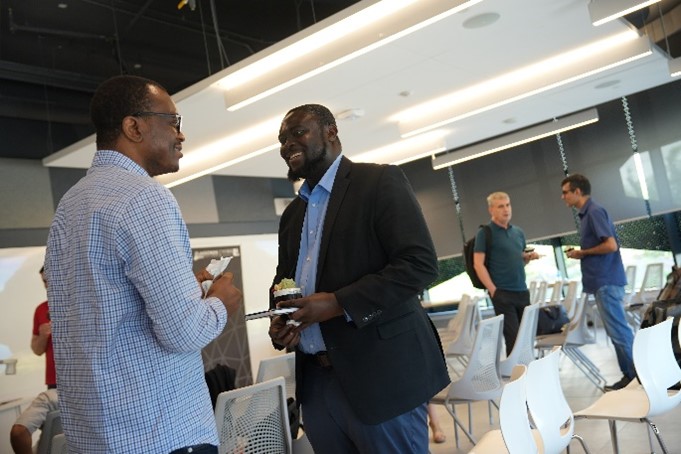 One of the major awards recognized at this celebration were the Lassonde Innovation Awards (LIA). These awards honour faculty members demonstrating research excellence, knowledge translation and student mentoring carried out in the last three years.
This year, faculty members from the departments of Mechanical Engineering, Electrical Engineering & Computer Science, and Earth & Space Science & Engineering were honoured.
"This year's recipients of the Lassonde Innovation Awards embody the vision of our School," says Magdalena Krol, associate dean of research, innovation, enterprise and partnerships at Lassonde. "They each have made incredible efforts to create positive change at Lassonde and throughout our wider communities. We are excited to see what amazing work they will do next and look forward to supporting their endeavours."
Learn more about the 2023 Lassonde Innovation Award recipients below.
Hina Tabassum: Innovation Award – Early Career Researcher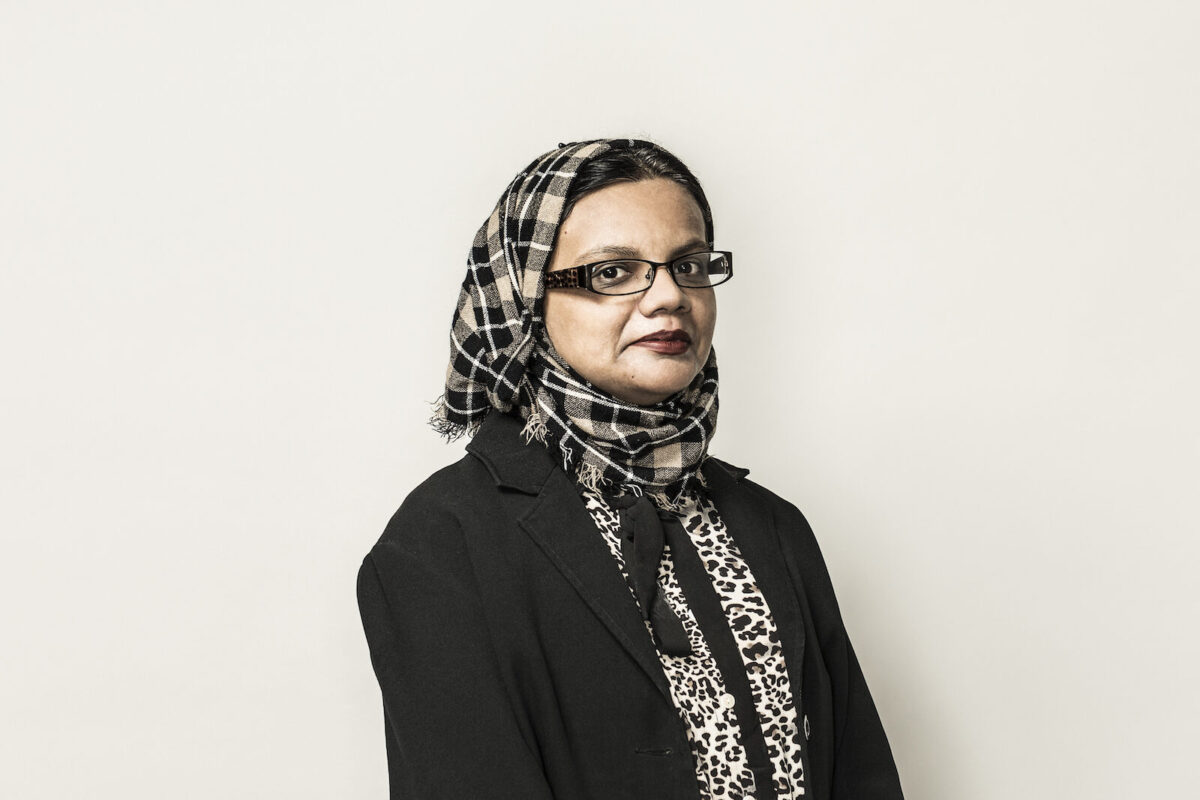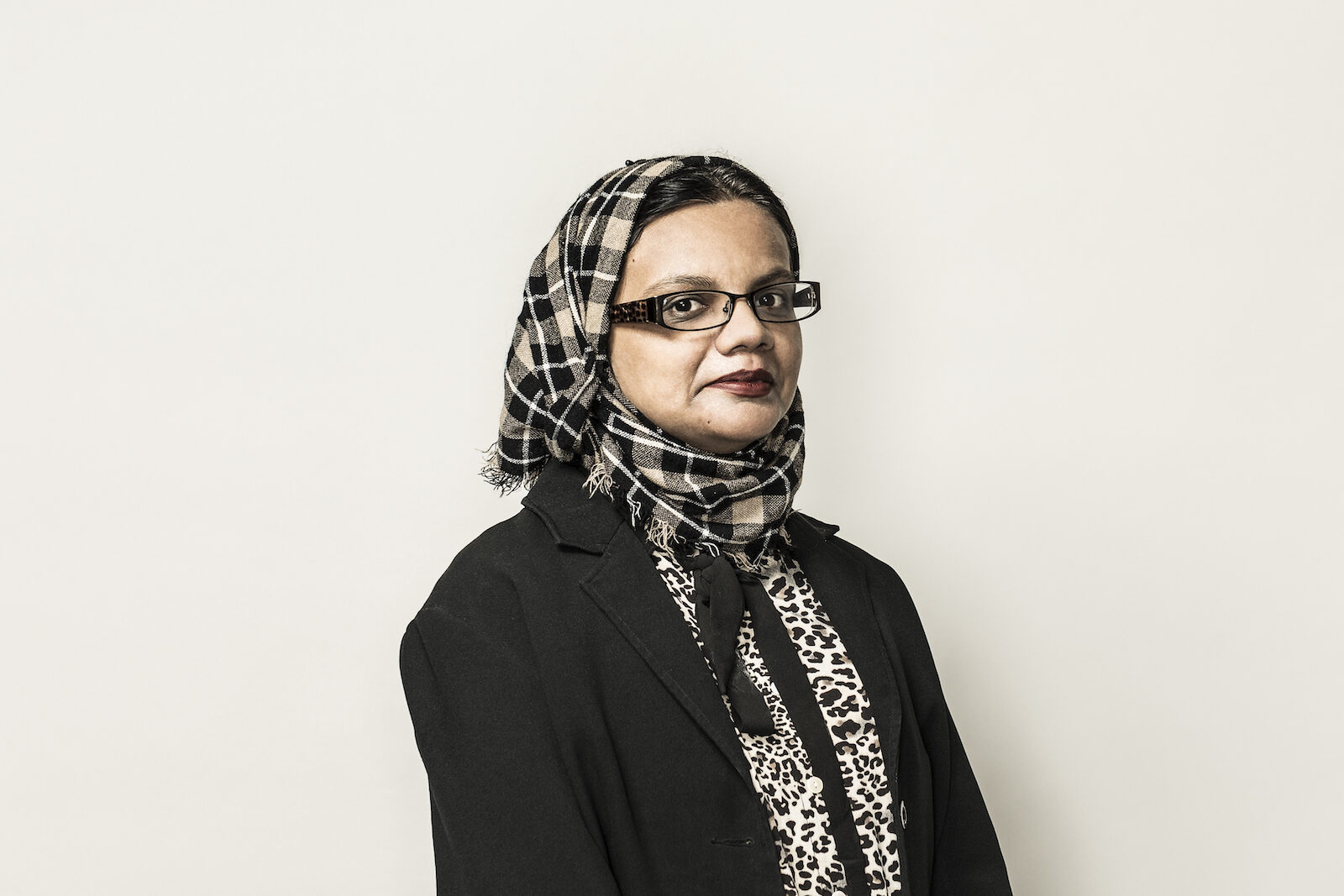 Professor Tabassum joined Lassonde in 2018 and has quickly made an extraordinary impact. Leading the Next Generation Wireless Networks (NGWN) research lab, she is focused on developing solutions for 5G/6G wireless networks, addressing their performance, design, modelling, analysis and optimization, as well as problems related to mobility management, traffic offloading and resource management. Professor Tabassum's extensive research output has significantly contributed to elevating York University's telecommunications ranking, which is currently among the top 150 schools globally, according to ShanghaiRanking's Academic Ranking of World Universities.
Professor Tabassum's work has led to esteemed recognition, including being named one of the 10 Rising Stars in N2Women: Rising Stars in Networking and Communications List and recorded in the Stanford's List of the World's Top 2% Researchers in 2021 and 2022. Demonstrating enthusiasm for her research field, Professor Tabassum is an active senior member of the Institute of Electrical and Electronics Engineers (IEEE): she has been recognized as an exemplary reviewer and editor by IEEE Communications Letters in 2020 and IEEE Transactions of Green Communications in 2023, served on technical program committees for over 26 different conferences, held editorial roles for six prestigious journals, and continues to commit to her position as the Founding Chair of IEEE ComSoc RCC Special Interest Group (SIG) on Terahertz Communications. Professor Tabassum was also the Chair of Lassonde's Women in Computer Science and Engineering (WiCSE) from 2018-2020, providing opportunities for students to develop essential engineering skills and serving as an exceptional role model to women in engineering.
Jinjun Shan: Innovation Award – Established Researcher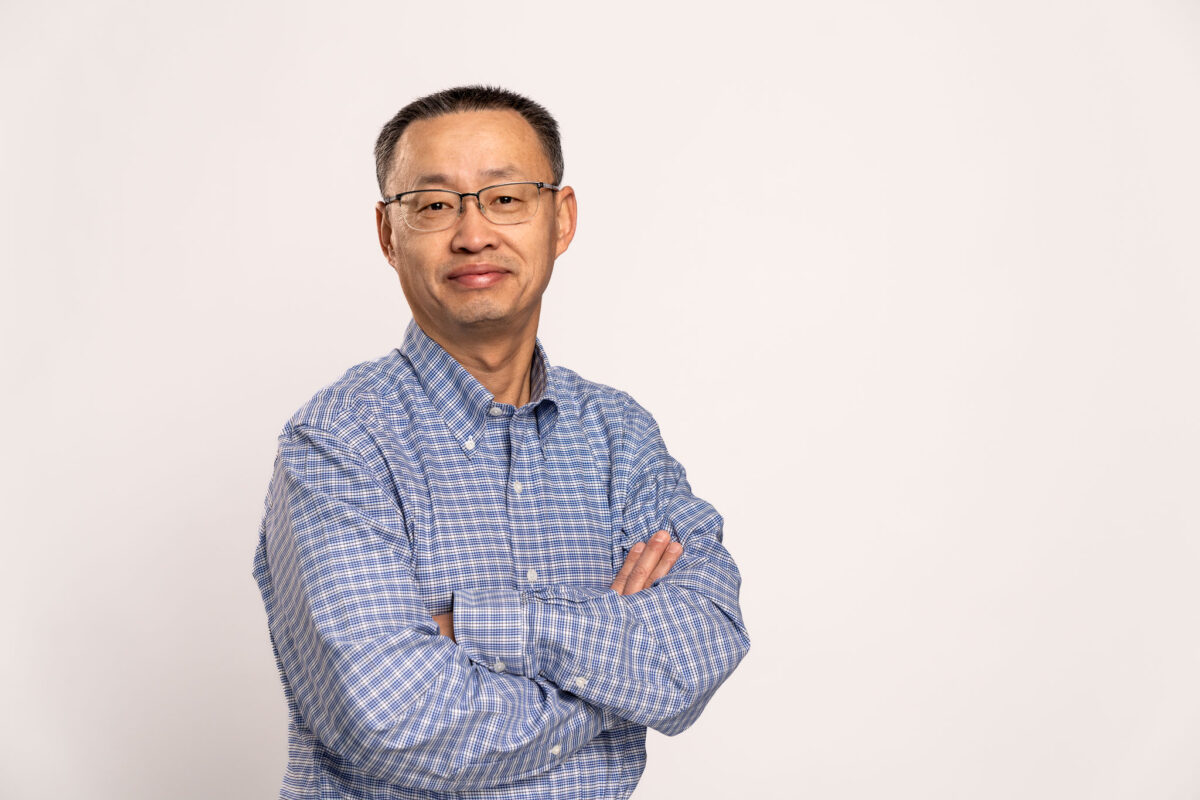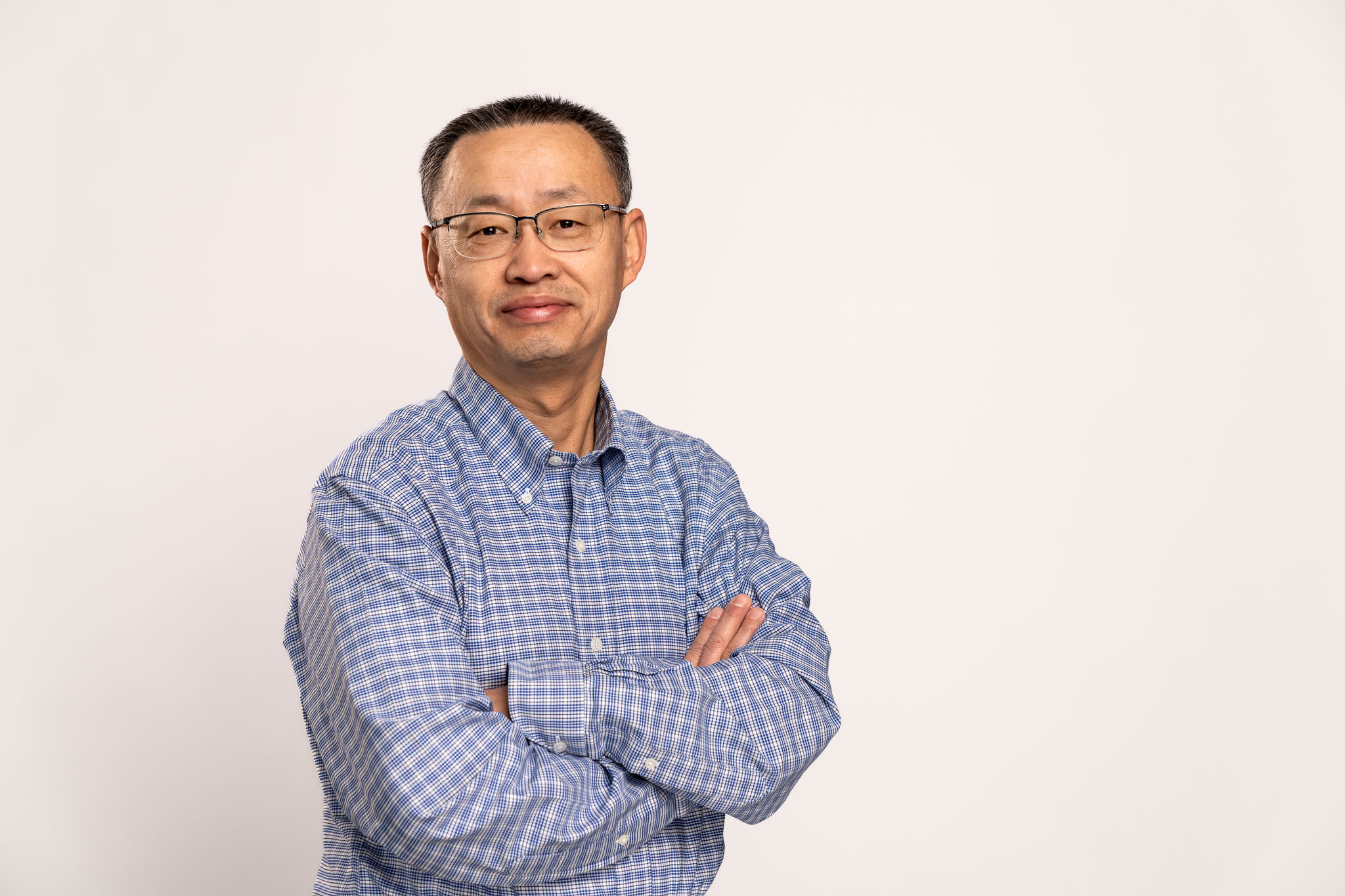 Since joining York University in 2006, Professor Shan has conducted exceptional work, leading to global recognition and overseeing the Earth & Space Science & Engineering department at Lassonde in his current position as Chair.
Recognized as an international expert for research on space and autonomous systems, Professor Shan founded the Spacecraft Dynamics, Control and Navigation Laboratory at York University nearly 20 ago and continues to conduct innovative work in areas such as space instrumentation, multi-agent systems and unmanned vehicles. His research output has contributed to several national and international space missions, including Canada's Near-Earth Object Surveillance Satellite (NEOSSat) – the world's first space telescope used to track both celestial objects and man-made resident space objects (RSO). In recent work, Professor Shan has been highly focused on the development of autonomous systems, including self-driving cars, unmanned aerial vehicles (UAV) and unmanned ground vehicles (UGV). He is currently leading related projects with substantial funding ($2.5M) from Innovation for Defense Excellence and Security (IDEaS), Natural Science and Engineering Research Council of Canada (NSERC), Mitacs Accelerate and Canadian Foundation for Innovation John R. Evans Leaders Fund (CFI JELF).
Professor Shan was elected as a Fellow of Engineering Institute of Canada in 2021, American Astronautical Society in 2022 and Canadian Academy of Engineering in 2023. He has secured over $5M in research grants, produced over 200 publications and holds two patents. Inspiring the future generation of researchers, Professor Shan has also been recognized for his brilliant teaching methods, resulting in several awards including Lassonde's Educator of the Year Award in 2022.
Sunil Bisnath: Graduate Mentorship Award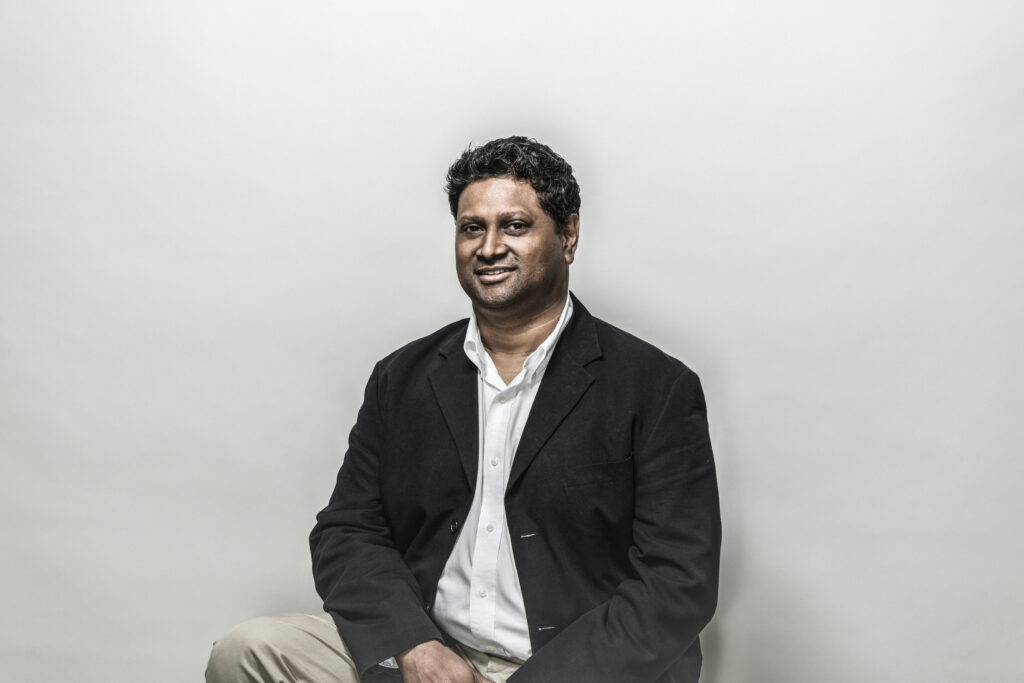 Professor Bisnath has dedicated over 15 years to research, teaching and student mentorship since joining York University in 2006. His contributions to global navigation satellite systems research have led to over 100 publications, $4M in research grants, and numerous collaborations with industry leaders, including Honeywell Aerospace, the Ontario Ministry of Transportation, the Canadian Space Agency and the European Union.
Beyond his research efforts, Professor Bisnath demonstrates an exceptional commitment to the mentorship of his graduate students. He inspires confidence and independence, encouraging his students to pursue competitive internships and participate in world-leading, international conferences. Professor Bisnath's constant support has also motivated his students to publish numerous papers throughout their graduate experience, with many receiving prestigious awards and international recognition. In addition, his guidance has led his graduate students to obtain positions with notable organizations following graduation, including Rx networks, MDA Ltd., NovAtel, the Canadian Space Agency, NASA and more.
Alongside academic and career support, Professor Bisnath's students rave about his superior personal support, commending his efforts to create a family-like research environment that exemplifies equity, diversity, and inclusion (EDI) principles. His graduate students often refer to their research group as a, "miniature United Nations," with the majority of members being visible minorities or belonging to underrepresented groups in STEM. Professor Bisnath also organizes monthly group lunches, sports excursions, international work trips and other activities, creating a unique environment for his graduate students.
Solomon Boakye-Yiadom: Public Engagement Award
Professor Boakye-Yiadom started his journey at Lassonde in 2017. Beyond his research in advanced and structural materials and related applications, such as metal additive manufacturing, Professor Boakye-Yiadom actively brings his passion and expertise outside of the laboratory and classroom.
Collaborating with local school boards and educational programs, including Lassonde's k2i academy and the Catholic District School Board of Eastern Ontario (CDSBEO), Professor Boakye-Yiadom has led panel discussions and presentations on various science and engineering topics. He is especially dedicated to supporting underrepresented and marginalized groups in STEM, providing educational opportunities for women and Black students, as well as taking part in motivational and informative discussions organized by the Harriet Tubman Institute and Canadian Black Scientist Network (CBSN). In 2021, Professor Boakye-Yiadom hosted a summer camp for international high school students across Africa, offering hands-on experience with projects that explore programs in the fields of STEM, arts, business and entrepreneurship. Encouraging women to get involved in engineering, Professor Boakye-Yiadom also pioneered programs to recruit female African students to York.
Through media engagement, Professor Boakye-Yiadom helps reach larger audiences to share his passion and expertise. He was featured on CTV News and two seasons of a National Geographic documentary series called Colossal Machines, as well as his own live webinars on postgraduate education – reaching hundreds of students across the world.
Congratulations to all recipients honoured at the 2023 Lassonde Research Awards Celebration!
Learn more about the award winners and their prestigious accomplishments in research and impact on the Lassonde website.