A uniquely flexible, cost-effective alternative to traditional university study
There's an exciting, rewarding world that awaits Digital Technologies degree graduates from our integrated program! They're creators designing, developing, analyzing, and maintaining a wide range of digital solutions that make our lives easier and the world a better place. These software developers, cyber security analysts, and data scientists are making an impact and helping tackle the world's greatest challenges. They're in high demand because of skills shortages, exacerbated by the pandemic, across all industries.  
  
What's completely unique about this program is that it combines full-time paid work with degree studies. That means you'll earn while you learn!
For the 2023/2024 academic year, this Markham program will be delivered through our state-of-the-art Learning Space in IBM Canada's headquarters.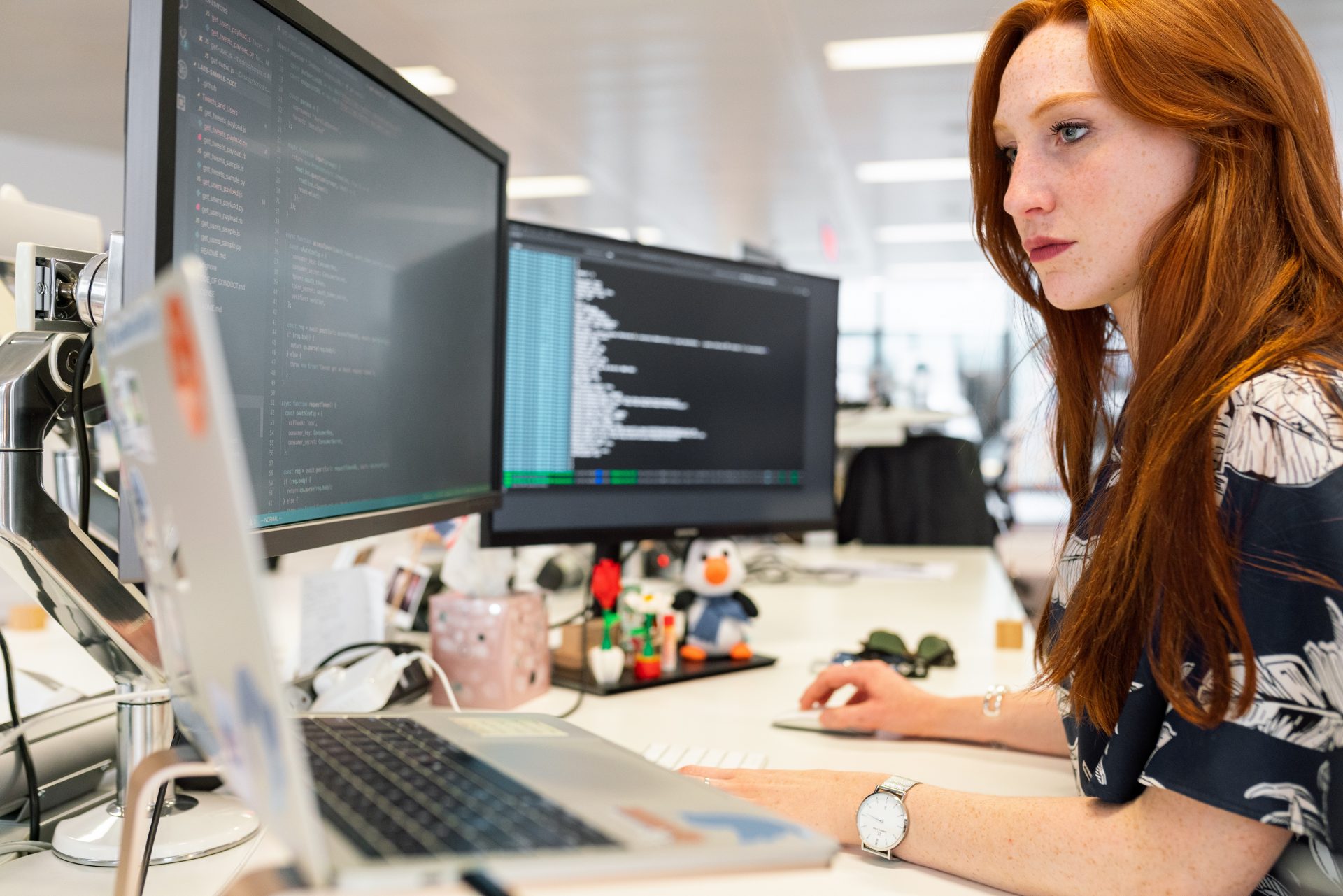 Imagine earning a full-time salary while spending approximately 20% of your working time released to study for a Bachelor of Applied Science in Digital Technologies (BASc) degree. 80% of the program is experiential, starting from day one, so your theoretical and academic learning can be immediately applied on the job. In addition to having access to York University's student services, you'll have both a Personal Workplace Coach and an Academic Coach, as well as a Company Mentor who will support you and help develop your skills in the workplace. Check out our press release about the program to learn more.
Finishing high school and have limited job and/or computer experience?
That's ok! If you're a Creative who enjoys TikTok challenges, DIY and life hacks, this could be the degree program for you. Your creative hobbies show an aptitude for STEM that could take you far in the field. By becoming a 'Creator' at Lassonde, you can build change from the ground up and turn seemingly abstract ideas into realities that contribute to a more just, sustainable world. You'll join a caring, diverse community of creators, many of whom have been traditionally underrepresented in STEM.
Looking to reskill or upskill?
Open to career change or advancement? There's no shortage of lucrative opportunities in the fast-paced Information and Communications Technology (ICT) sector. It's never too late to build on your education, and through the Integrated Program, you can earn while you learn. Meaning, you don't need to forgo a salary to get ahead. While you pursue an internationally recognized quality assured degree qualification, your employer will also benefit from your access to the latest expertise, knowledge and resources that a university can provide. It's a win-win!
The design and development of York's Digital Technologies degree program was a collaborative process between Lassonde and a visionary group of businesses, companies, public sector organizations, and industry associations known as "Trailblazers." We've engaged with senior technology experts at these organizations to ensure the program delivers the knowledge, skills and behaviours you need to succeed as a highly competent expert in software development, cyber security or data science:
Our Trailblazers, representing various sectors and sizes, include:
Ceridian, CGI, Cinchy Inc., Cisco Canada, Connected (Connected.io, Now part of Thoughtworks), EY Canada, General Motors of Canada Company, IBM Canada, mimik Technology Inc., RBC, Saa Dene Group, Shopify Inc., TELUS Health, Treasury Board of Canada Secretariat and TribalScale Inc.
A successful model in the UK
Although this is new to Canada, this model is highly successful in the UK. The first tranche of the UK programs was rolled out in 2015 with 756 learners across the UK and has now grown to ~22,500 learners. The majority of higher education providers in England offer these types of programs.
Frequently Asked Questions
The program operates fully over a calendar year and takes four years to complete.
Each week, learners spend approximately seven to eight hours of instructor-led study during a day released from work. In addition, they will typically spend 15 hours of self-study and four hours' break from work to engage with the learning materials and assignments.
Just like students in traditional degree programs, learners in the Integrated Program earn 30 credits every year during their four years of study. How they achieve them, however, is through a mix of both classroom and workplace learning. You can learn more about the curriculum and see the list of courses on the
Curriculum Insights page
.
Yes, you'll have a choice of three specialism routes, including software developer, cyber security analyst, and data scientist.
Developed with leading national employers, the Digital Technologies degree program is designed to equip grads with the skills needed for a successful career in the digital and technology sectors. Graduates of this program will pursue positions, including software developer, application developer, cyber security analyst, information management specialist, data scientist, systems designer etc.
With the digital skills, knowledge and experience for which employers are looking, you'll be well-positioned to take abstract ideas and seemingly impossible problems and create practical solutions. You'll have what it takes to design things that have never been made – things that make our lives and the world better. Digital technology specialists are making an impact and helping tackle the world's greatest challenges. 
Please encourage your employer to
visit our employer page
for more information and to get in touch to discuss how we can help.
Please complete the form below and we'll be in touch.
Learn more about the Integrated Program in Digital Technologies