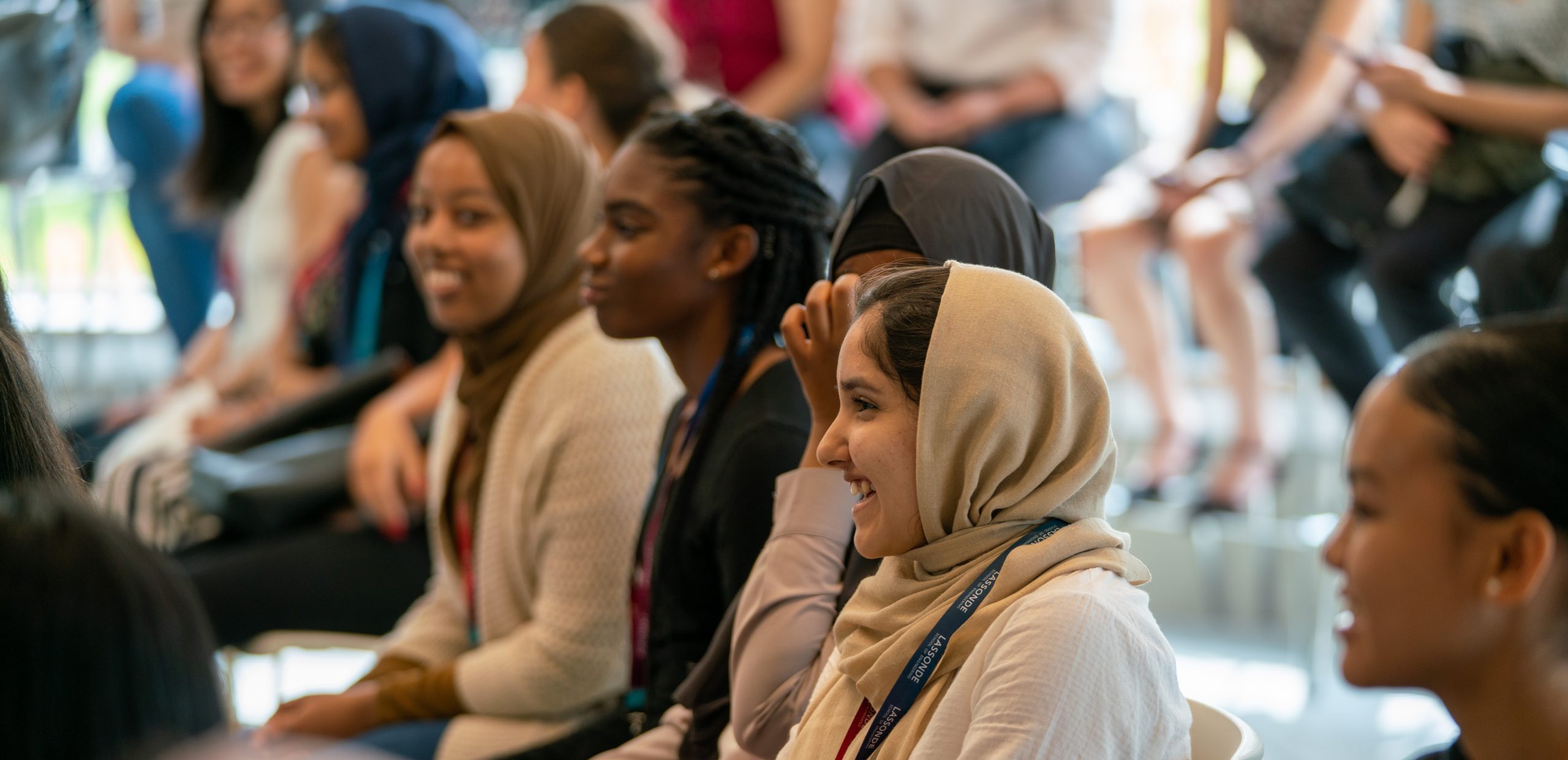 kindergarten to industry (k2i) academy
The Lassonde School of Engineering launched k2i (kindergarten to industry) academy in June 2020 with a mission to create an ecosystem of diverse partners, committed to dismantling systemic barriers to opportunities for underrepresented students in STEM.

The k2i academy engages with youth by bringing STEM to life – connecting directly to school boards and their classrooms, offering innovative work-integrated learning programs, and partnering with community organizations to provide unique, hands-on STEM learning opportunities. Today, we have grown to reach 27,000+ students, teachers, families, and community members, spending 230,000+ hours in virtual and face-to-face engagements, generating almost $6M in funding.
To support this growth, k2i academy has developed partnerships and collaborations with provincial and federal funders as well as individual and corporate donors. With this support, we are able to offer programs at no cost to youth and their families and work with community-based STEM organizations to reach the youth that need us most. Most importantly, however, we design our work alongside some of the largest and most diverse public school boards in the country, collaborating together to dismantle systemic barriers to opportunities in STEM.

The k2i academy is a key component of our Lassonde School of Engineering EDI Action Plan committed to addressing UN Sustainable Development Goals in Quality Education and Reducing Inequities.
How do we plan to do this?
EXPLORE persistent challenges by exploring BIG questions in Engineering and Technology in society and Social Justice.
BUILD sustainable programs that address systemic barriers to opportunity and access to STEM career pathways
STRENGTHEN partnerships within York University, community organizations, industry collaborators, and the k-12 public education system
CREATE a community of diverse thought leaders and designers, ready to collaborate and create innovative solutions
Research and Publications
Engineering and Design Approach to Building More Equitable Science Curricula: Challenges, Opportunities, and Cautions
The k2i academy teams up with Dr. Sarah Barrett, Faculty of Education, York University to present at Congress 2023. Together, an innovative approach to teacher resource development was shared, "Engineering and Design Approach to Building More Equitable Science Curricula: Challenges, Opportunities, and Cautions".
Bringing STEM to Life
How are we creating equitable opportunities to inspire diverse future STEM innovators? The k2i academy is committed to inspiring more diverse students to consider pursuing a STEM pathway by Bringing STEM to Life!
Building Partnerships and Networks
The work we do at k2i academy wouldn't be possible without the support of our collaborators and partners.
Working together, growing together
The k2i academy recognizes that we are all connected and have a role in creating a student learning journey that excites people to discover their passion, interests and purpose. We come together to build quality education and reduce inequities for diverse people to pursue STEM careers. k2i academy is an ecosystem of innovative thinkers, researchers and doers, committed to working together to create positive change.
Interested in Learning More?
Please reach out to: k2i@lassonde.yorku.ca
Our Lab Assistants showed how engineering, science and technology can bring UN Sustainable Development Goals to reality. This is just the beginning of your journey. I'm very optimistic and certain the future is in good hands.

Dr. Mojgan Jadidi, Earth & Space Science & Engineering – Geomatics Engineering